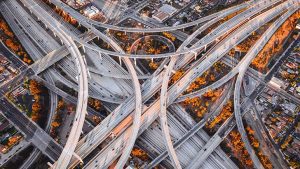 Data integrity company Precisely and mapmaker and location company TomTom are extending their long-term partnership. The two companies have been working together for over 20 years, and this deal shows that both are still enjoying benefits from the relationship.
Dan Adams, VP of Data at Precisely, said: "We've entrusted TomTom for over 20 years, and their data and coverage continue to grow, and so do the possibilities for us to innovate our products.
"The evolution in the way that TomTom collects and validates its data is great for us. Fresh, trusted data is core to Precisely's data integrity suite, and we're delighted to see TomTom's data continue to improve in quality, content and coverage," he adds.
Precisely and TomTom – a real two-way partnership
TomTom is to continue providing map and traffic data for location intelligence solutions offered by Precisely. Precisely uses the TomTom data as part of its data enrichment offerings. Those offerings are used by companies across a wide range of industries for several purposes.
For example, they allow companies to verify customer locations which feeds into both shipping plans and sales systems. They also allow retail companies to do a detailed analysis of where to site new locations.
What is interesting is that this is not just a one-way relationship with Precisely consuming TomTom's data. It provides additional data back to TomTom that it collects from its customers. For example, road changes such as changes to direction would be reported from customers to Precisely. It then feeds that back to TomTom to update its maps and navigation solutions.
Another likely change would be the release of new properties and postcode issues. There is nothing more frustrating than trying to find a location and the satnav saying the postcode is wrong. It happens because the mapping vendor often doesn't have a direct feed from the Post Office when new postcodes are released. The feedback Precisely gets, therefore, allows TomTom to enhance its navigation systems.
Enterprise Times: What does this mean
Renewing a long-term business relationship is good news. It shows that both sides see a benefit from that partnership. What is interesting here is that this is more than just a supplier-customer relationship. It is a two-way beneficial relationship not just for the two companies involved but for their downstream customers. It's the sort of deal companies aim for but don't always achieve.