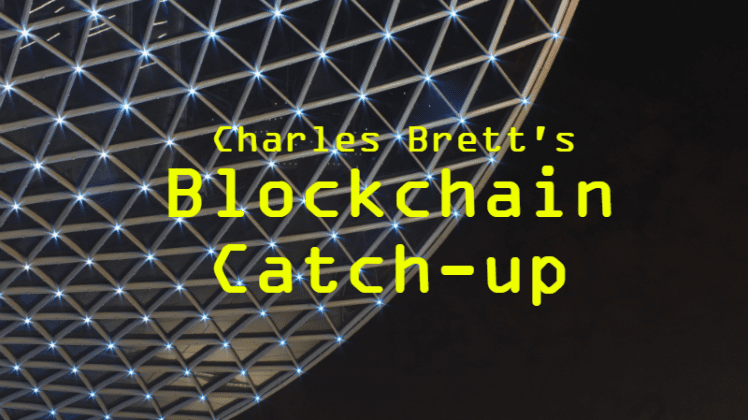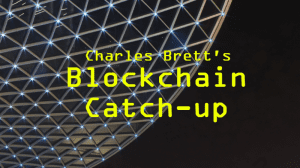 This is Charles Brett's start-of-the-week Enterprise Times 'blockchain catch-up' Week 41. Necessarily it is idiosyncratic and selective.
It is not intended to be comprehensive but does seek to highlight 'Quick Takes' on specific developments as well interesting pieces to read, a listing of some (not all) announcements/press releases and pointers to upcoming events.
Quick Takes – Charles Brett's Blockchain Catch-up Week 41
Digital Pound Foundation launches to help implement UK's digital pound
The Digital Pound Foundation, announced last week, is to be an independent forum. Its purpose is to influence the implementation of the UK's digital pound, in the hope of ensuring the UK's place in the emerging global digital landscape.
The Foundation's core group "believes a digital pound will underpin the next generation of the UK's economy and society. That digital infrastructure will provide enormous benefits but will also have repercussions for humanity, which is why the DPF will seek that both public and private sectors play a role in the new digital money landscape."
The Foundation says it will conduct research, advocacy, exploratory projects, and multi-stakeholder collaboration concerning the UK's proposed digital Pound design, implementation, and roll-out.
In addition to its research and policy activities, the Foundation will also act as a hub to collate and share a comprehensive set of resources about the progress towards a digital Pound and movements towards the creation of other similar digital currencies globally.
Quick Take: though described as independent, this Foundation feels like yet another self-appointed group of protagonists – in this instance for the digital pound – seeking an early edge. Maybe this is unfair. Certainly, the quality and independence of its research will demonstrate whether it is or not.
Estonian regulator wants to revoke all crypto exchange licenses
Financial regulators in the Baltic country of Estonia want to revoke all crypto exchange licenses in an effort to start the entire regulatory regime anew. Matis Mäeker, head of the Estonian Financial Intelligence Unit (FIU), has urged the state to "turn the regulation to zero and start licensing all over again," local state-run news agency Eesti Ekspress reported on Wednesday.
Quick Take: though Estonia revoked some 2000 crypto-exchange licences last year, some 400 remain. The easy solution would be to 'build' on these. However, with a radicalism that is fresh, Estonia wants to start from scratch – and build a regulatory model fit for purpose (at least today) rather than retrofit. Hooray, if it happens.
7 pieces to read – Charles Brett's Blockchain Catch-up Week 41
Selected announcements/press releases/opinions – Charles Brett's Blockchain Catch-up Week 41
Selected upcoming events
Digital Assets Week (October 18th-22nd, 2021)
Crypto Valley Conference (October 28-29th, 2021; Rotkreuz, Switzerland)
LA Blockchain Summit (November 2nd-3rd, 2021)
Blockchain Conference/Blockchain Expo Europe 2021 (November 23rd-24th, 2021)
Blockchance Europe 2021 (December 8th-10th, 2021 – was July 7th-9th, 2021)
Crypto Finance Conference (San Moritz, January 2022)
Bitcoin 2022 (April 6th-9th, 2022).