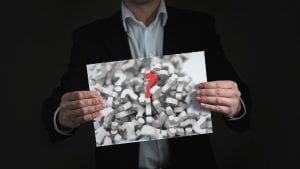 This is the 25th in a series of business tips from industry leaders that Enterprise Times has interviewed.
Theresa Jones is the Chief Revenue Officer at NTT Groups Cyber Security Division. She has worked at NTT in sales roles across the organisation having joined initially through Dimension Data. She explained some of the challenges of her new role in a recent interview with Enterprise Times. The key challenges she faces are talent and marketing, something NTT is doing something about.
She explained the challenges faced by CISOs today and how NTT is helping to alleviate those challenges. She also has a well-defined approach to her career. And shared how her five-year plan has shaped her journey from a law degree to CRO.
Joining a security firm as CRO
The challenges in security companies are slightly different from other technology companies. Enterprise Times asked Jones whether she has a piece of advice for a CRO joining a new cybersecurity firm?
"I do, but I would actually say that my advice would be the same for anyone taking on any management role at any level in any company. I would say that you really need to understand your business. You really need to understand your clients' requirements and needs. You need to make an effort to get to know and understand your staff. Lead by example, be honest, open and build a culture of diversity, trust and transparency. You will only be successful, if you have a great team and your team is successful, you cannot do it alone.
"The last thing that I would say is, no matter what your role, or no matter what role you do in any organisation, or how long you've been doing it for, you can always learn something new. So personally, I like to regularly evaluate my leadership skills to see where I can learn and where I can grow to enable me to constantly evolve and become an even better leader."