We live in a data everywhere world. Yet, data is meaningless without context, and without context, you cannot turn data into actionable insights. The reality is that many organisations are struggling to gain context and insights from their data. This leaves a hugely valuable asset largely untapped. In fact, a McKinsey study, Designing Data Governance That Delivers Value, revealed that employees spend around a third of their time on non-value-added tasks due to poor data quality and availability. This increases the burden on finance teams asked to provide even more guidance in a rapidly evolving business landscape. They are spending countless valuable hours sourcing, aggregating, reconciling, and cleansing data in addition to manual reporting. So much so that it takes away their ability to focus on the strategic needs of the business.
This has to change. The question is how? First and foremost, it is about acknowledging that this is no longer just a finance conversation. It's a conversation that should start between finance and IT. It should then expand to the wider business.
Evolve the CFO and CIO relationship
Think about it this way. CFOs and their teams are being tasked with giving the business more frequent updates from multiple, disparate data sources. At the same time, they are expected to provide guidance and strategic partnership across the enterprise. This shift is only possible by speeding up digital initiatives and through the adoption of the cloud. Which in itself is a significant step away from the legacy systems and approaches finance teams have traditionally operated with. Simultaneously, CIOs and IT teams are trying to simplify systems, reduce spending, and decrease the effort needed to maintain legacy infrastructure. Both parties have ever-increasing demand from the business to prove value – and neither can be a bottleneck. Change, however, demands closer collaboration.
Let's take a look at five steps CFOs and finance teams can take, alongside CIOs and IT, to become an agile, decision-ready organisation.
Change data ownership
Today, any report that requires IT resources or input represents a potential delay. This is a significant problem when you consider that legacy systems, which we know finance often relies upon, hand the governance and management of data to IT.
The good news is that, by using cloud technology, data ownership can now be managed by those closest to the business. IT can help finance to identify the right technology. Cloud technology can, in turn, enable CFOs and their finance teams to own the definition, implementation, and maintenance of critical components such as the financial data model, accounting rules, mappings, calculations, and metrics. Having cloud technology in place can also effectively and safely remove the IT oversight layer. It will allow finance to become a more agile, decision-ready organisation. One that has critical data at their fingertips from which to make fast calls about the business.
Accelerate data into value
Increasing the speed at which insights can be gathered from data and then shared into the business is a CFO priority. Finance teams must efficiently manage and transform data for any type of reporting, analytics, or planning use case and do so rapidly. This requires both visual and intuitive tools, helping them create stories to share better insights with executives.
Enter the CIO – who can help the CFO and their team identify technologies that provide the best user experience. Moreover, the CIO can enable the finance team to create, maintain, and adjust data transformation pipelines without the need to code. In other words, with little or no IT intervention.
Create visibility of all organisational data
One of the biggest challenges facing CFOs and the wider business is a lack of data consistency. Without this consistency, CFOs risk working with poor quality data that cannot provide accurate and valuable insights. For example, if the finance and HR teams have contradictory headcount data accrued from various sources, coming to any form of meaningful consensus will be problematic.
Given the impact of COVID-19, organisations need to be able to pivot on a dime and for everyone in the business to have access to the same set of facts in real-time. Without it, the right decisions simply can't be made. To build this complete view, CFOs and their finance teams should be able to seamlessly integrate real-time financial transactions and historical data from legacy systems. Finance leaders must be able to combine this financial data with operational data from industry-specific or homegrown solutions, with flexible dimensionality directly from the general ledger. And finance teams should be able to do this without having to speak to IT every time. Again, this is an area in which the CFO and CIO relationship plays a role. The CIO can recommend the right technology solution for the business, and finance can adopt and manage it.
Create flexible data models for Finance to own
A key part of building an ongoing collaborative relationship between Finance and IT relies on enabling the CFO to create, maintain, and adjust their own financial data model without the need to code. The wonderful thing about digital acceleration, and cloud adoption, is that it enables finance to do just this. They can take advantage of data models that are explicitly designed to adapt to change. Traditional legacy tools lack flexibility and require IT input at virtually every stage, from deployment through to management and the creation of reporting data.
CIOs can work with CFOs, on a one off, to build a flexible data model that will explicitly support change. CIOs can, for example, help CFOs to build a data model within a cloud platform that:
Accommodates the addition of new data sources
Can adjust data mappings and add or remove dimensions and attributes
Can adjust the model without having to revisit the coding time and time again
This helps IT to become an enabler, while also driving down inefficiency. It enables CFOs to become the masters of their own destiny. Admittedly, this requires a cultural and technological shift, but this is something that both the CFO and CIO should welcome in the journey to becoming less transactional and more strategic.
The creation of a high power, finance owned, accounting engine
Similarly, the CIO can empower the CFO by allowing them to control how data enrichment rules are defined and configured. The right cloud-based technology will allow the CFO to have a single point of maintenance for accounting rules across all operational activity, instead of legacy estates in which sprawling tools add to maintenance overheads. This reduces the time to insight for the finance function. It equally lowers maintenance and operational costs for the IT function.
Living in a rapidly changing environment, in which we all rely on data and being decision-ready, means data must be actionable. The CFO and CIO need to work closely together to identify and implement the right technology to achieve this. One that will enable both parties to take advantage of the immediate opportunities to increase efficiency and become more strategically valuable partners to the business. In the future it will be the CFOs and CIOs that work together, and build strong relationships based on mutual respect for each other's functions, that will help their businesses make the best decisions for growth and prosperity.
---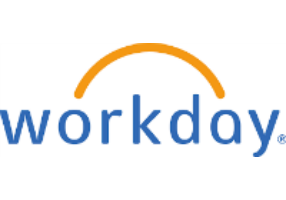 Workday is a leading provider of enterprise cloud applications for finance and human resources, helping customers adapt and thrive in a changing world. Workday applications for financial management, human resources, planning, spend management, and analytics have been adopted by thousands of organisations around the world and across industries—from medium-sized businesses to more than 45 percent of the Fortune 500. For more information about Workday, visit workday.com.