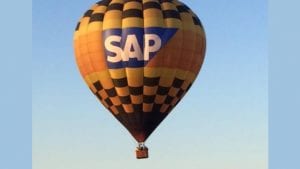 Syntax and Americas' SAP User Group (ASUG) joined forces to provide an insight into the attitudes towards cloud adoption by SAP customers. Based on a survey of 114 customers it found that 15% have moved to the cloud in the past year and 73% are considering a move to the cloud.
Roan Low, SAP Solutions Architect at Syntax commented, "We are proud to partner with ASUG for the fifth straight year to learn how SAP customers are adopting and innovating in the cloud. To remain competitive, SAP users are increasingly seeing the benefit of fostering a culture of innovation. Our goal is to assist SAP users in this transformation through valuable insights and supportive SAP services."
SAP Customer Insights
The report is divided into four sections.
Evaluating year over year cloud service use
Exploring Innovation
Experiences with cloud providers and satisfaction
Executive summary
A look at SAP S/4 HANA implementations
Evaluation of cloud adoption
The fifth annual report shows that organisations continue to use cloud services in some way with 79% using a cloud service somewhere in their organisation. This remains broadly in line with last year, though slightly down (from 81%). That slight difference may just be down to the larger sample. While the percentage of companies investing in the cloud remains broadly similar the amount invested continues to increase, especially with 46% of organisations spending more than $1 million on cloud services, 11% higher than 2020.
While the number of workloads in the cloud is increasing it seems that an increasing number of companies are taking a single cloud provider approach, 30% up 4% from last year. 47% now use 2 providers. Whether this is a trend is difficult to say.
The survey also pulled out what applications organisations are leveraging the cloud for. Travel and Expenses has lost its top spot as it dropped 14% to 59%. HR/Payroll is still rising steadily at 64%, up 4%. Rapid risers included Customer Service/CRM 60, up 12%, Analytics 59%, up 12%, Shipping 30% up 14% and Warehouse Management 30%, up 10%.
Clearly, the shift to remote working has created a more level playing field across applications. Where the gap from 1st to last was 63%, it is now only 36%. Oddly while Warehouse management was a rapid riser, 63% of respondents are not planning a move to the cloud, the highest percentage.
Exploring innovation
Innovation does not come naturally to many organisations. Many are approaching it with caution, others continue a more iterative approach. Only a few are encouraging a culture of innovation. Organisations recognise the need to innovate, the top factors driving innovation are:
The need to reduce/promote cost savings
To improve productivity/efficiency of business processes
Hunger to improve the competitive position
To enhance the customer or user experience.
What is missing from this list is the disruptive innovation that might change the business model in the future. Most respondent quotes drive small improvements rather than promote complete transformation. It raises the question of whether SAP customers are innovating radically enough. The answers lie in the detail.
Cloud vendor review
The report also looks at how the latest technologies are helping to drive innovation within organisations. It looks at Business Analytics, Automation, IoT, ML and AI. While Azure is widely used it appears as though organisations are not using it much. Most vendors provide consistent performance but there is little differentiation in some of the findings. A more granular feedback mechanism might throw greater insights in future.
This section also looked at the benefits of using cloud providers with speed to delivery rising to the top slot. The top five, with 2020 positions in brackets, are:
Speed to delivery (5)
Easier to scale workloads up and down as needed (1)
Pay-as-you-go pricing/ consumption-based pricing (4)
Reduced workload for IT staff (2)
Cost savings (3)
It seems that during the pandemic the ability to deploy cloud solutions anywhere quickly became a significant factor. The report also breaks down benefits perceived by those looking to deploy cloud solutions and those that already have cloud solutions. What is worrying is that the benefits received were generally below expectations. For instance, 68% expected cost savings from a cloud deployment but only 41% received the benefits expected.
Challenges remain, while the lack of in-house talent is still a big concern, 34%. It is down by 13% from 2020, perhaps indicating that training up existing staff is helping.
Executive Summary
Oddly rather than at the top of the report the executive summary is placed after the main research, though before the look at SAP S/4HANA implementations which is in the Appendix. The summary extracts the key findings and provides three actions for readers which are relevant to all organisations. The summary expands on these key actions:
Look to improve cloud experiences where it will count the most
Share the benefits from innovating in the cloud
Keep costs top of mind
SAP customers polled use a range of providers and the feedback on them is interesting. They provided opinions about Microsoft Azure, AWS, SAP HANA Enterprise Cloud, GCP, IBM Cloud, Syntax and Oracle.
A brief look at SAP S/4HANA
This section is within the appendices and highlights where organisations are on their journey to adoption SAP S/4HANA. 28% of respondents are already live and while 49% are planning or moving to the cloud-based ERP solution, 22% are either undecided or have no plans to move. The report could have drawn out more insights from the SAP S/4HANA experience.
It also reveals how implementations have changed in a year with more organisations invested in SAP implementing S/4HANA. 32% of organisations are migrating from existing systems (up 4% from 2020). The popularity of a greenfield approach waned by 16% to 25%. Hybrid approaches are increasing, up 13% to 31%. What isn't clear though is if the 2020 respondents were mainly completely new SAP customers rather than taking an approach to completely replace existing systems with a new one.
Enterprise Times: What does this mean
This is an interesting report that looks at how enterprises are approaching migration, not just from an SAP point of view, but potentially wider. Syntax is one of many companies that can help companies adopt cloud ERPs using any of these implementation techniques. It recently launched an AWS SAP Migration Factory which helps migrate SAP into an AWS environment. Syntax also offers SAP managed services and with the recent acquisition of SAP Platinum Partner Illumiti, it grew its SAP professional's cohort by over 250.
There are some interesting findings in this report and a reminder that organisations need to carefully consider the business case of how and what they move to the cloud. There are clear benefits from doing so, but it is not a given. The companies that adapt and innovate using cloud solutions such as analytics and IoT, rather than just replace legacy solutions are the likely winners.