NTT Ltd is continuing its push to dominate the data centre market. It is expanding its capacity by 20% with a mix of new builds and expansions at existing sites. The move comes in response to increased demand for data centre space from enterprise customers and those delivering cloud services.
To support customers using its data centre estate, NTT is expanding its Global Data Center Interconnect (GDCI) technology. It plans to add another 30 connection points. It is also investing in its existing subsea cable network. The company has commissioned NEC to build an 1100km cable that will reach from Mumbai to Singapore. Known as MIST, it will connect Myanmar/Malaysia, India (Mumbai and Chennai), Singapore and Thailand. The cable will have a capacity of 216Tbps and it is expected to cost around US$400 million.
Masaaki Moribayashi, President and Board Director for NTT Ltd. said, "The pandemic has dramatically changed our way of life. People's quality of life now fundamentally depends on this infrastructure. In the next 18 months, NTT plans to increase data center operations by 20% to a total of over 600,000m2 (approx. 6.5M ft2) of floorspace in over 20 countries and regions.
"In addition, NTT will globally expand approximately 30 connection points of GDCI service in our data centers to optimize the enterprise hybrid cloud environment over NTT's data centers and network services. NTT has already started construction to add 300MW of IT load to its portfolio. With the completion of new data centers, expanded campuses and high capacity networks such as the MIST submarine cable, we are building a connected future that will benefit NTT's clients around the world."
Where are the key data centre expansions?
Some of the data centres have already been announced although they will not be operational until 2022. The full announcement, by region, covering the period 2020-2022 includes:
Americas: Three new data centre campuses at Hillsboro, OR, Santa Clara, CA, and Chicago, IL. NTT has also expanded its facility at Ashburn, VA, which now features five data centres. Hillsboro, OR, and Tokyo, Japan are connected using NTT's Pacific Crossing (PC-1) subsea cable system. Another new data centre has been announced in Phoenix, AZ. It will become NTT's seventh US data center campus.
EMEA: New data centre buildings have been opened in Amsterdam, Netherlands, Munich and Frankfurt in Germany, and in London, UK. In the next two years, NTT will increase its available IT load in EMEA by over 40%. It will achieve this by building 13 new data centre buildings across nine markets in six countries. Among these will be Madrid and Johannesburg which will be brand new campus builds. It will also add buildings in Vienna, Zurich, London and across Germany
APAC: A new campus in Indonesia, Jakarta 3 will open by end of 2021. The company has also expanded its Cyberjaya campus in Malaysia with the opening of Cyberjaya 5. Japan also gets a new data centre in Tokyo. Due to demand, the company says it is also considering further expansion in Bangkok (Thailand), Osaka Metropolitan area (Japan), and Southern Vietnam.
India: Mumbai 8 opens soon at the Chandivali campus. It is India's first operational hyperscale data centre park. It will be joined by four new hyperscale data center parks in the next 18 months: two in Navi Mumbai and one each in Chennai and Delhi. NTT will also increase its interconnections to 10 data centres across India and submarine cable landing stations are planned in Mumbai and Chennai.
Several questions need to be answered
There are two questions that NTT needs to answer. The first is about land and location. NTT is not the only player in this space and everyone is searching for those locations with land for expansion and access to resources. Can it acquire, at an affordable price, those key plots of land?
One of the key resources is interconnect. NTT Ltd includes NTT Communications who has built and operates several subsea cables. That gives it a distinct advantage over the competition. It is also willing to build new capacity as MIST shows. Choosing the right location to land a subsea cable, plotting the route and laying the cable takes years and it is also expensive. Will NTT be able to attract enough high-value customers such as hyperscalers to offset the investment needed?
Another question is how green can the data centres be? Governments are cracking down on datacentre power and water consumption. In some parts of the world, it will have access to green energy, even if that is indirect. In other locations, such as Europe, there is still a lack of renewable options. It means that NTT will need to balance data centre demand to power availability.
Enterprise Times: What does this mean?
NTT has made no secret of its ambitious plans in the data centre space. It is now 18 months since it created the Global Data Centres division. Since then, the company has added hundreds of MW of capacity and several hundred thousand square meters of space across the portfolio. There is no sign that it intends to slow that speed of growth.
Importantly, it is also developing and growing its GDCI network. For multi-national customers, this is a real bonus. It means that they can build closer to where the data is being consumed while retaining a global data strategy.
When NTT Ltd was created, the goal was to increase the number of services the company offered. Additionally, cross-selling services from the different divisions to customers was expected to increase revenue per customer. The role that the Global Data Centers division plays in that cannot be underestimated. It provides the physical platform from which the company can offer those services to customers.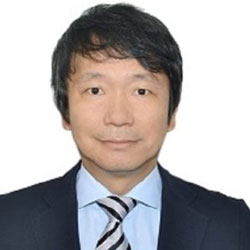 It is not, however, just enterprise customers that NTT is targeting. As can be seen from its India build-out, hyperscalers are very much a key target. Ryuichi Matsuo, Executive Vice President for NTT Ltd.'s Global Data Centers division previously told Enterprise Times that the company, "Has seen an increase in the number of hyperscalers looking for a white label resell option." Over the last 18 months, the company appears to have effectively targeted this customer set.
This level of build-out by NTT Ltd is aggressive and positive. It demonstrates that the plans put in place when the Global Data Center division was formed in 2020 are now bearing significant fruit.