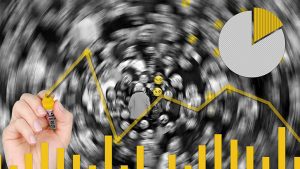 As we emerge from lockdown, there's a lot of buzz in the air about the new 'hybrid workplace'. Much of it is centred on where people will choose to work. Whether it's home, office, cafes, shared workspaces, private clubs, or commuter trains. From a corporate IT perspective, hybrid is about so much more. It describes the mix of hardware devices we work on; mobiles, laptops, tablets – personal or work-issued. And where we store and access information from public, private, and hybrid clouds; on-premise, on-devices. It relates to the makeup of our teams, full-time employees, part-time employees, contractors, suppliers, agencies, and remote developer teams. Companies also have up to five generations in the workplace. They range from the 'Traditionalists' to Gen Z – each with completely different relationships to technology.
On the one hand, this hybrid landscape gives workers unprecedented flexibility and helps them be productive and successful. However, it's a mixed bag for IT leaders trying to give users what they want while managing complexity, security, and costs. On the plus side, the hybrid trend has given rise to a new generation of software tools like Slack, Zoom, and Asana. These tools are relatively affordable, scalable, integratable, and highly intuitive (low or no training). These make it fairly easy for IT to standardise on one tool for relatively simple 'commoditised' tasks like instant messaging, video conferencing and project management without alienating too many users.
There's no single ABI tool for the enterprise
When it comes to analytics and BI software (ABI), however, most companies – especially larger ones – can't settle on a single tool to meet the needs of every user and scenario. The office of the CFO needs weekly, monthly, and quarterly financial reports in a consistent format. Sales reps often need quick, ad hoc updates throughout the week on very granular sales figures. Data scientists might need to crunch millions of rows of banking transactions as part of fraud detection operations. The wide range of enterprise use cases, along with M&A activity, IT leadership changes, and fast-evolving user expectations, explain why Gartner reckons that enterprises have an average of 3.8 ABI tools in house. In our experience working with large multinationals, this number is much higher, often in the double digits.
For decades now, ABI software providers, analysts, and to some extent, buyers have been trying to fight this reality. Vendors, of course, want customers to standardise on their platforms. They promote very similar claims: easy-to-use / self-service, excellent visualisations, 'instant insights', big data support, etc. Industry analysts would like players to fit neatly into their single category frameworks but often end up comparing apples and pears – and lots of other fruits. Some ABI tools excel at ETL (extract/transform/load). Others provide killer visualisations or operate like 'Google for numbers, ' providing fast data answers to simple queries. Of course, IT buyers would like to standardise on one tool for budget's and simplicity's sake, but it seldom works.
How an enterprise portal enables a hybrid ABI strategy
I want to stress that enterprise ABI tool proliferation doesn't just happen because companies have a lot of legacy software. We work with a global manufacturing company operating in 20 countries, a multi-billion category leader through decades of M&A activity. You'd think a company like this would have acquired lots of legacy ABI software, but that wasn't the case. There were some pockets of use in finance and operations, but nothing to support the majority of people working in sales, marketing, and service. If standardising on one tool was an option, this company was in a great position to do so. However, after listening to stakeholders across the business, it became clear that one tool would fall short of too many people's functional requirements.
The ABI solution
Instead, this company actively decided to go for a "horses for courses" – or hybrid ABI strategy. It used a new type of solution that emerged during the hybrid movement known as an intelligent enterprise portal to sit above five analytics tools. The portal provides 5000+ users with a single point of access to all the ABI reports, dashboards, and data while hiding all the underlying complexity.
The analytics tools the company chose were:
How it works
When any of 5,000 employees log into their PC or laptop, they arrive at a company-branded portal showing sales data for their country. Each workspace – or 'Hive' shows analytics reports and dashboards relevant to their location, role, and access privileges. There is also an Executive Hive, which is the default page for members of the executive team.
Viewing through these Hives, users can quickly find and preview hundreds of existing ABI reports and dashboards. They don't need to concern themselves with whether a report is in Cognos, Qlik or any other system; they just preview it and then decide if it's right. Direct access to ThoughtSpot also gives users simple, search-based self-service to get quick data answers. The portal also connects to the company's local file system enabling easy access to company policy documents for HR, health and safety, corporate positioning, etc.
The beauty of this approach is that instead of users being limited to using one tool that's been designated to their team or department, all users get role-based access to all the content generated by all the ABI systems in the company. The user experience is inspired by Netflix 'swimlanes'. On login, each user sees ABI content specific to their roles, access privileges and preferences. This truly democratises enterprise data access.
With intelligent enterprise portals, corporate IT no longer has to choose between standardising on the 'lowest common denominator' or dealing with the chaos of multiple ABI tools. So while our new hybrid world of work can seem chaotic and overwhelming at times, it has also given rise to creative, pragmatic new solutions to old problems.
---
Digital Hive is a US-based software company that provides an intelligent enterprise portal, surfacing and recommending analytics in a personalised experience. By providing a single, shared organisational view, federated search across tools, and custom branding, Digital Hive helps drive analytics adoption, improve data literacy, and deliver data stories for better decision-making and business performance. A 2020 Gartner 'Cool Vendor,' Digital Hive is for most organisations that run multiple analytics and BI tools including customers like Clarity, DFS, Highmark, Froneri, Pomona College, and University of Denver.