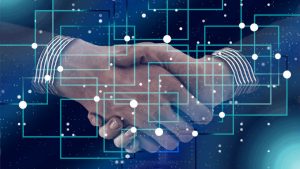 Google Cloud and Workday have signed a multi-year agreement that will see Workday leverage Google Cloud for its finance, HR and planning solution in a public cloud environment. The announcement, made by Google, is the latest with the relationship between the two companies going back several years. Back in 2012, Bloomberg reported that Google would replace its mainly homegrown solutions with Workday HCM. Early this year, Google revealed in a blog that Workday was already using Google Cloud's Procurement DocAI to accelerate document processing on its platform.
Google will become a preferred Cloud partner for Workday. It is not the first. Workday announced its first customers on AWS public cloud in 2018, after revealing that it would do so two years earlier at Amazon ReInvent. It comes a year after Microsoft and Workday signed an agreement that saw Microsoft adopt Workday Planning internally and host it in Azure for customers. Workday also integrated Microsoft Teams and Azure Directory into Workday applications.
The agreement with Google is wider and covers the major Workday applications. It should not take two years for Google to make Workday available on GCP. Workday will have learnt a lot from the AWS and Azure deployments. It also has experience of GCP through the link to Procurement DocAI.
Google also revealed that the partnership would focus on specific vertical markets, namely healthcare, financial services, and retail. The last is no surprise, with many retailers refusing to use Amazon services because of the possible conflict of interest.
Giving Workday customers choice
Ultimately this will give customers, in specific verticals, a greater choice of where they deploy Workday. Google Cloud will deliver the solutions in a secure and scalable environment. Workday already serves 50 million users and more than 8,000 customers. Customers can choose to deploy Workday Financial Management, Workday Human Capital Management (HCM), and Workday Enterprise Planning, all on Google Cloud's scalable and reliable infrastructure.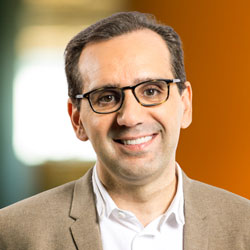 Chano Fernandez, co-CEO at Workday, commented: "The combination of Workday and Google Cloud provides customers with an exceptional public cloud experience where they can take advantage of leading innovation services from both companies, helping to drive greater value from their enterprise investments.
"Together, we're uniquely positioned to deliver industry-leading cloud capabilities so organizations can enhance workforce productivity and accelerate their digital transformations."
This is not just about the choice of hosting. The companies are planning to build go-to-market programs that include co-marketing programs and a co-selling program in the US. They will also work together to innovate in the chosen verticals. What is interesting is that these efforts are limited to the US, according to the release. Whilst Workday is strongest in the US; both are global companies. Perhaps if they are successful in the US, they may roll these programs out across the globe.
Thomas Kurian, CEO at Google Cloud, commented, "More than ever, businesses are looking for increased flexibility, openness, and choice when it comes to where their data is stored, accessed, and managed. By running Workday on Google Cloud, organizations can adhere to commercial data requirements, while maintaining the enterprise-grade security, scalability, and performance they expect from a trusted cloud leader like Google."
Enterprise Times: What does this mean
Why didn't Workday extend its relationship with Microsoft to include its ERP and HCM solutions? The answer may lay in Microsoft Dynamics, a competitive product. Perhaps Workday felt that Google might provide a better go to market option in the US. The announcement is also a snub to Oracle by Kurian. While GCP supports Oracle workloads, there is not a partnership between the two companies. Google also recently announced that it would stop using Oracle software and switch SAP. While that choice may have been a blow for Workday, this latest announcement holds huge potential for the future.
However, as with many technology partnerships, success is determined by the number of new customers attracted. There are no timescales for the availability of Workday on GCP. Nor any sign of what the go-to-market strategy will look like yet. It will be interesting to see what has happened in twelve months.