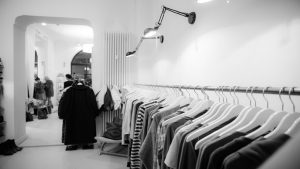 Enterprise Times met with Rob Garf, VP and GM, Retail at Salesforce to discuss all things Commerce. During the wide-ranging conversation, Rob provided insight into the trends brands and retailers need to prepare for.
1. Retailers to deal with rising costs.
Consumers, retailers and suppliers are going to bear the burden of rising costs. Salesforce predicts retailers are going to face $223bn of incremental costs across the supply chain. This is due to increased manufacturing cost – closed factories and fewer workers in factories producing fewer products. Furthermore in the US, certain large retailers who have significant cash on hand and bought containers throughout the year. This has considerably reduced volume in the supply chain. As a result, many brands are unable to get their products into the port, off the vessel or into their domestic supply chain. In addition, there is significant labour shortage across in the US and Europe. Consequently, the cost of hourly wages has increased significantly.
2. The role of the store and associates.
The role of the store, and the associate will be reimagined. Increasingly stores are emerging into fulfilment centres. Store associates are becoming experts undertaking picking and packing to support click and collect and kerbsite pickup. This is in addition to providing service advice and client support. Garf suggests that the career role of the associate is changing. Associates are acquiring new skills which is far more than the scan and bag role, they previously had. The role of the sales associate has become much more multi-faceted requiring enhanced customer experience skillsets.
3. Christmas without cookies.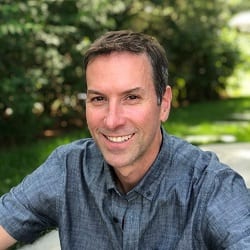 Retailers and brands need to prepare for a Christmas without cookies. This means learning to and harnessing data insights and operationalising them into intelligence, and personalisation. A world without cookies will put an even higher value on consumer data, in particular, first-party consumer data. Third-party data is going to be largely impossible to be able to ascertain and manage.
4. Extended shopping season.
Businesses will see an extended holiday shopping season. That will really begin with back to school and go all the way through to Boxing Day. Salesforce Q1 Shopping index anticipated a shopping spree, coming back to school for the holiday. Furthermore, that shopping spree is going to take place both in-store and online to the degree that different countries are open and ready for business.
5. New consumer categories.
There are certain categories that consumers are going to concentrate their spending on. A focus on needs, experiential categories, whether that is dining, or entertainment, or travel or concerts. Meeting up with friends, family and colleagues. The categories expected to benefit includes adventure – recreations sporting, hiking or gardening. Another category will be social – family and friends gathering spending on activities such as Thanksgiving, Christmas and other social activities. The final category is spending on luxury goods. With the global easing of lockdowns, some consumers will be tempted to splurge a little on luxury items.
According to Garf, "Retailers were forced to be scrappy last year. They reacted to new digital shoppers and embraced new tactics like kerbside pickup to help keep consumers safe."
"The growth in digital commerce is a signal that retailers will need to continue to scale their investments in digital. They need to continue to re-focus the in-store experience. Ultimately, stores must offer a balance of contactless and immersive experiences to cater to the differing needs of consumers," Garf added.