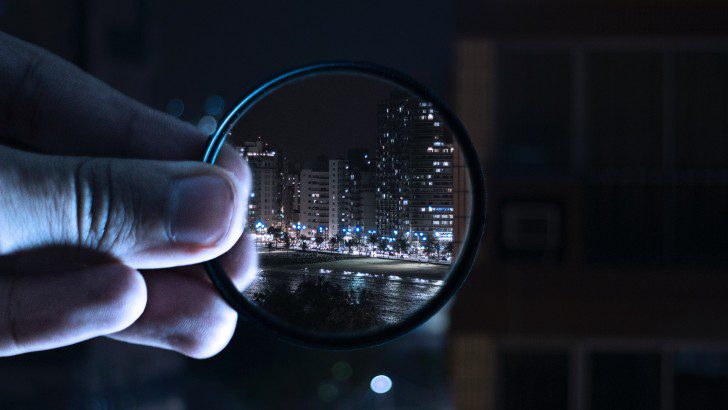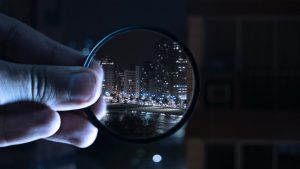 Oracle has unveiled the latest updates for Oracle Fusion Cloud Procurement. The updates were detailed in a blog by Rick Jewell, senior vice president, Applications Development, Oracle. Rossi further expanded on this. The source to pay application forms part of Oracle Fusion Cloud Supply Chain & Manufacturing (SCM) and Oracle Fusion Cloud Enterprise Resource Planning (ERP)  with integrations into both. Enterprise Times spoke to Marco Rossi, Senior Director – SCM Applications Product Development, EMEA at Oracle Corporation at Oracle.
The new priorities for Procurement
Recent events have shown the fragility and importance of supply chains. Minimising risk in the supply chain starts with Procurement. Organisations need to ensure that their procurement operations are efficient from an operational and a financial viewpoint. Therefore, procurement teams need to understand how their decisions impact the company; they also need to identify how to make better decisions. The latest update from Oracle addresses these challenges and delivers procurement professionals an even greater level of visibility.
Historically, organisations looked at cost reduction as the key focus for Procurement. Pre-pandemic new factors were emerging, such as sustainability and resilience. A Deloitte study recently revealed that post-pandemic cost reductions in the supply chain are again the top priority. 66% of organisations now expect to pursue cost reduction over the next 12 months, compared with 38% pre-pandemic.
Another highlight from the Deloitte study was that the most relevant technologies would be cybersecurity solutions (80%) and cloud computing (80%). A positive statistic not called out by Oracle, but very relevant to them with their secure cloud solutions.
Sam Balaji, Deloitte global consulting leader, commented, "Our 2020 Global Cost and Enterprise Transformation survey shows how organizations that strategically pursue cost reduction in the wake of COVID-19, while concurrently reimagining the enterprise and transforming work and business models, can be more successful in the Next Normal. Investing in critical technology capabilities such as cloud and digital can increase business agility, improve competitiveness and better prepare organizations to persevere, and position them well for the post-COVID environment."
This does not mean that the other priorities have disappeared; they haven't. However, Oracle's new features focus more on efficiency and improving quality than specifically around improving sustainability.
Addressing the needs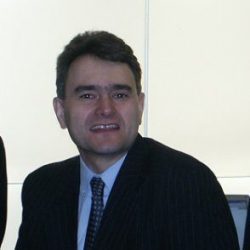 The updates are a mix of customer needs identified from the Oracle Customer Connect platform and strategic initiatives. Any customer can raise an enhancement request on the platform, and other customers can vote on it. Oracle has thereby embraced a cloud solutions improvement process.
Rossi commented, "There's a continual cycle going on there with our customers around innovation. And for me, that's the fundamental piece. We don't stand still anymore, and change can't wait two years. If new technologies help us improve business capabilities and improve readiness for those customers, I think we have an obligation to try and deliver them as quickly as we can, and certainly, that's what we're doing today. This enhancement shows that we're delivering on what we promised to do."
The new release features six major updates that customers will see benefit from.
Complex Procurement
This extends the functionality of the procurement solution to cover a wider set of use cases. The enhancements are based mainly on customer requests. The solution now supports combinations of products and services, prepayments, milestone payments. Rossi revealed that one early adopter is an Oil & Gas business that has six stages of payments.
Spend and Procurement Analytics
This new feature leverages the autonomous database and the reporting capabilities in Oracle Analytics cloud. It provides a view across Procurement to help identify savings and track metrics from a single dashboard. Rossi added, "It also provides them the ability to bring externalised data in. We're also starting to leverage the AI piece to look at trends and patterns to provide context in recommendations."
Spend Classification
Leveraging AI, the solution will now build categorisation for deeper analysis, for example: spending patterns. This is not just AI-driven, as users can define their own categories or adjust those proposed by the AI. Oracle believes that in leveraging AI, the risk of error is lowered.
DataFox Supplier Intelligence
This is a completely new product and integrates the DataFox Data Management into supply chain management for the first time. When Oracle purchased DataFox in 2018, it targeted Sales and Marketing solutions. At Openworld the following year, it revealed that it would launch DataFox for Supply Chain management. Nearly two years later, that day has finally arrived. DataFox Supplier intelligence is the first use of DataFox outside its traditional CX home.
The transition seems simple enough. After all, one firm's customer is another's supplier. However, Rossi explained what they needed to do. He said, "What we did was we looked at the supplier in context, which actually is much broader than CX. So we had to look at the type of information, the context of that information, the volume of information and what customers were likely to want to be reported back. We just enabled the engine to provide that context in a supplier centric mode, rather than being a customer-centric mode."
DataFox Supplier Intelligence can deliver current and accurate supplier profile data and risk indicator insights. Enterprise Times asked Oracle whether this is included within Procurement as standard? The response? "DataFox Supplier Intelligence is an additional product/SKU and is priced per user per month or per employee."
Supplier Qualification Management
As organisations look to improve their supply chain, they increasingly need evidence of performance. This new feature enables organisations to assess performance based on quantitative performance and qualitative data provided from surveys from individual employees working with the supplier.
Enterprise Times asked Rossi whether the DataFox integration could form part of this assessment. He answered, "We leverage some aspects within DataFox on the supplier record, which in supplier qualification management you can leverage. For example, if you want to hold ratings from DataFox and you want to hold some contextual supplier information that you use within a qualification, then yes, you can do that. In this particular release, what we're doing here is extending the capabilities to do the internal assessment side of the business."
Project-Driven Supply Chain
The Project-Driven Supply Chain feature enables customers to consolidate, capture, invoice, and capitalize project-driven material, manufacturing, and maintenance costs. It is another feature requested by Customers. Rossi confirmed this feature also integrates into Oracle ERP, and specifically into project management features.
Rossi explained, "Any project-centric organisation needs to understand their expenditure aspects, their commitment aspects, their budgetary aspects, where do they get that information? It underlies the whole flow all the way across the ERP side of the business. When you raise a requisition, and you're assigning that to a project, you'll be able to do things like: Do I have enough funds in my project to buy this?
"When I then push that requisition into Procurement, it moves from a commitment to an expenditure when we start receiving those aspects. The project will keep all of those balanced in that way. It works, both from a traditional project perspective for services, and it also works across goods as well."
Enterprise Times: What does this mean
These new features will make the standard offering of Oracle Fusion Cloud Procurement a stronger solution for larger, more complex organisations. These new features enable more complex use cases for organisations making complex Procurement of both services and products. With Supplier management and sustainability across the supply chain a hot topic, the other enhancements are welcome. Surprisingly, Oracle has not added features specifically to capture sustainability metrics from suppliers, though this could be part of the DataFox engagement.
Where will Oracle take its solution next? Will it add sustainability metrics, innovation engagement, or enhance collaboration as part of supplier relationships. These last two are areas that Vizibl is already delivering for its clients. It is an area that Oracle could look to acquire to strengthen its solution.