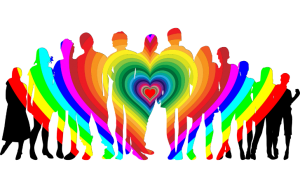 Joonko has raised $10 million in a funding round led by Vertex Ventures. Joonko is an HR tech startup that assists organisations in achieving their diversity recruiting quotas. The company was founded in 2016 by Ilit Raz, who wanted to solve a simple question; How can we improve the lives of women, minorities, and veterans in the workplace?
Ilit Raz, Joonko's CEO and co-founder,  "Our mission is to enable companies to make their DE&I goals a reality by delivering better representation of diverse talent. Our automated solution helps companies attract, source and gain access to qualified, underrepresented talent. The long-term goal here is to become a go-to solution for HR departments to recruit top diverse talent along with providing the know-how and tools that empower an inclusive workplace culture."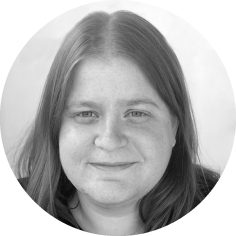 Joonko has already gained a significant customer base with brand names that include Adidas, PayPal, American Express, Regions Bank, Atlassian, and Intuit. The company saw 40% quarter on quarter growth during 2020 and needed funds to maintain that growth velocity. It turned to Vertex Ventures in Israel.
Yanai Oron, Vertex General Partner, commented: "We're proud to add Joonko to our portfolio. We see more and more forward-thinking corporations recognize workforce diversity as mission-critical and a powerful business requirement which poses a competitive advantage. We're excited to see Joonko's role in disrupting the world of workforce culture."
How does Joonko solve the challenge?
Joonko has three products that help companies address the DE&I challenge. Talent Stream connects to applicant tracking systems (ATS) of partner companies to spot pre-qualified candidates. Joonko can connect to ATS solutions, including Greenhouse, iCIMS, JazzHR, Workday, Lever, Workable, Crelate, Breezy and SmartRecruiters. Once connected, it resurfaces qualified candidates from minorities to increase the underrepresented candidates applying for roles. It achieves this through proprietary AI algorithms across a candidate pool of more than 100,000 pre-qualified people from those minorities and underrepresented groups.
Employer Brand helps organisations create a white label candidate experience that leaves the door open for future roles and provides links to partner organisations that may be hiring. Messaging is important not only to enhance the DE&I branding of the company but also to retain talent within the organisation.
Analytics, the third product, provides regular insights that provide actionable insights and recommendations to improve DE&I and recruitment initiatives.  It reveals diversity hires, the number of candidates sourced by Joonko and the amount of money saved.
Enterprise Times: What does this mean
While Joonko has a development centre in Israel, the firm primarily sells in the US. What is missing from the announcement is how the company intends to spend the money. It currently has ten open jobs, eight in Israel and only two in the US. The roles are either in development or on the sales and marketing side. There is no inference that Joonko is looking to expand internationally yet. Joonko will also need to attract more candidates onto its platform as it looks to grow. Will, it also invest in initiatives to improve the pool of candidates through technology education?
Diversity in the workplace is important. The Boston Consulting Group found that organisations that have a stronger than average diversity are more innovative. Those innovations are also better. The report stated: "Companies that reported above-average diversity on their management teams also reported innovation revenue that was 19 percentage points higher than that of companies with below-average leadership diversity—45% of total revenue versus just 26%."
Joonko aims to help solve the diversity problem, but it cannot do it alone. It needs more candidates, both those that currently exist in the work pool and a means of increasing the number of qualified people entering it. It also needs more firms to create diversity incentive programs, similar to McDonald's and must also ensure that it can provide companies with support in achieving their goals.
How will Joonko develop both its solutions and presence next? Will it look to expand beyond the boundaries of the US and launch in EMEA or APAC. Minorities exist in every country. Will Joonko invest abroad, or is that a more likely objective for a future funding round?