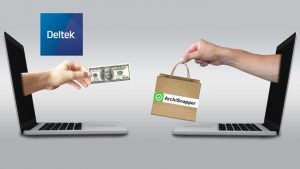 Deltek has acquired Archisnapper, a SaaS vendor focused on helping AEC companies generate field reports leveraging mobile technology. Founded in 2012 and based in Belgium, Archisnapper also has a small development function in Spain. Its products provide professional-looking field reports, the ability to create punch lists and checklists, and collaborate within project teams. The app provides a complementary addition to Deltek solutions for AEC firms. Deltek did not disclose the terms of the deal.
Archisnapper already supports several integrations, including BQE Core, Synergy Teamleader but not yet Deltek, according to its website. The building blocks for integrating the Deltek solutions are in place with an open API. It will need time to complete though. The question is, how long?
The Archisnapper product provides field workers with easy access to documentation and the ability to carry out numerous tasks without resorting to a laptop computer and Word or Excel. Field reports can include photos and sketches and will generate a branded professional looking PDF. Other online tasks include daily reports, punch lists, and safety inspections. Users can generate to-do lists, access and complete them efficiently using the mobile application available on iOS and Android.
Archisnapper has an impressive customer list including Vinçotte, Kerns Group, Durabrik, Proximus, AECOM, Allies and Morrison and bast. Its customers are based all over the world. With over 10,000 users, the solution is used across several industries. These include architects, contractors, landscape architects, engineers, safety professionals, real estate developers and builder management.
Andrew Y. Cheng, Principal at Kerns Group Architects, commented: "Everyone in the office is using ArchiSnapper because it is easy to use and saves us time. It's a terrific solution for field reports and site surveys."
Deltek in Belgium
What isn't clear is whether Deltek will onboard all the Archisnapper employees, including its co-founders Pieter Eerlings and Jeroen De Paepe. It seems likely that approximately ten (Source: LinkedIn) employees will join.
Eerlings commented, "We are excited to join Deltek Project Nation! Together with Deltek, we can take ArchiSnapper to the next level and deliver quality, speed and innovation in field reporting and site management tools. We look forward to being part of Deltek customers' digital transformation journey and at the same time providing current ArchiSnapper customers a bigger structure and even more industry expertise."
This will also mean that Deltek will have its first operation in Belgium. Will it choose to expand in that country or move the team's base across the border to Utrecht, Netherlands?
The acquisition brings a new tool to the Deltek portfolio and one that its customers will be eager to try. Pricing for Archisnapper currently starts at $29 pupm. However, there are discounts for customers with more than 25 users. Archisnapper users believe they save an average of 4 hours every week using the tool, giving a rapid ROI. It will be interesting to see how Deltek evolves this tech acquisition.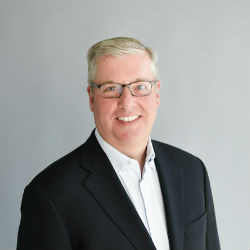 Mike Corkery, President and CEO of Deltek, commented, "We know architects and engineers turn to Deltek for the tools they need to enable their firms, and we continually look for ways to deliver more value, through both product innovation and acquisition.
"When we looked at ArchiSnapper as a potential solution for Deltek to acquire, we saw something that uniquely met the needs of architects and engineers. We are thrilled to welcome our newest team members to Deltek Project Nation and look forward to seeing what we can accomplish together."
Enterprise Times: What does this mean
For such a small company in terms of employees, Archisnapper has built an impressive customer list with some interesting technology. It means that the company will provide Deltek with a solid tech tuck-in. It will also provide it with a long list of customers to whom it can cross-sell other Deltek solutions. The release does not indicate how many joint customers there are, but many of those will be eager to understand the roadmap for integration.
At first glance, this is a superb acquisition by Deltek, though the price it paid is unknown. Its potential to enhance value to existing customers and provide a foot in the door at prospects is huge. For customers wanting to find out, more Deltek will host a special session at its annual customer conference, Deltek Insight, on September 14-15.