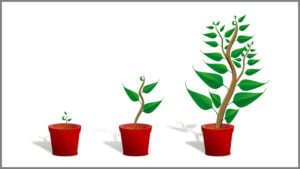 Pricefx is celebrating a strong first half of 2021. The global leader in cloud pricing software has continued to add new customers and new partners over the last few months. It saw revenues grow by 34%.
Ronak Sheth, President and Chief Revenue Officer for Pricefx, who joined in May, said: "Since joining Pricefx, I've been impressed with caliber of our customers, partners and technology solutions we offer to the market. Pricefx is at the forefront of the current market surge in price optimization activity with the rapid acquisition of new logos and expansion among existing customers. By forming significant, multi-win partnerships in the industry, we are bringing exponential value to customers in need of an edge in today's rapidly changing market. Pricefx is well positioned to provide the best pricing optimization tools to help businesses around the globe achieve stronger revenue, profits and growth."
With major pricing fluctuations over the last few months, its solution is available at the right time and the right place, everywhere. Its partner program, launched in March 2020, infers that many see the opportunity. It already has 84 partners, with 16 new ones in 2021 alone. An important factor in its success is the relationship with SAP. It set new revenue records for that relationship in 2020 and has already exceeded those figures in the first half of 2021.
It has also added 14 new customers in EMEA, and North America, including AMAG Group, American Tire Distributors and FIFCO and it now has customers in 37 countries. Its growth will continue in H2 as it will hire 40 employees to add to the 50 it added in the year's first half.
Looking to the future
Partners will provide a key component in future growth. The additional partners should help stimulate it even more. Enterprise Times asked Pricefx where it is looking for further growth.
"Pricefx is continuing its growth strategy by delivering a scalable SaaS pricing solution to large enterprises in the US and EMEA. Because we were born in the cloud, Pricefx has only had to focus on product innovation. We have the advantage of having a native cloud solution by design, which involves zero legacy debt. That means our customers do not need to scramble and piece together software that works for them, and we can deliver an end-to-end pricing platform that supports the entire pricing journey."
Enterprise Times also asked about the balance of partners in the US and EMEA
"More than half of Pricefx's partners are located in the US because it's our growth market. We're constantly looking to build our partner network and don't intend to slow down."
Are there any plans for Asia?
"Pricefx has an office in Brisbane, Australia, and a team in Singapore. Asia is a developing marketplace for the company."
It is still early days for Sheth. It will be interesting to see how he evolves the growth strategy. Sheth has experience in global organisations. He was Global Director of Strategic Sales at Utopia Inc and started up two companies himself. He also studied at the University of New South Wales, Australia.
Sheth was co-founder and CEO at Label Insight, leaving after selling the company to NielsenIQ. After that, he has several non-exec roles before being lured back to a full-time role by the promise of Pricefx.
As important as increasing revenues
Pricefx has not stood still on the product front either during the first half of the year. It partnered with bain & Company to launch PricefxPlasma. PricefxPlasma helps an organisation optimise pricing with 20 relevant KPIs that help them measure and adjust their pricing performance.
The Pricefx Market simulation leverages AI technology to simulate and predict the impact of pricing on customer purchasing behaviour. It enables organisations to scenario plan based on consumer behaviours and competitor adjustments.
It also simplified its offering around three core packages: Plan, Price and Profit. The Plan package includes subscription-free advanced analytics. AI optimization, PricefxPlasma and market simulation are included in both the Price and Profit packages.
Enterprise Times: What does this mean
In a world that requires organisations to embrace change, Pricefx delivers tools that enable organisations to optimise their pricing. Its momentum in the first half of the year seems to reflect that. Whilst it is growing strongly in the US, and EMEA Sheth will need to continue that growth to satisfy the demand of Apax Digital Digital and other investors. Pricefx last raised funds in July 2020, will it look to continue accelerating its growth with another funding round?