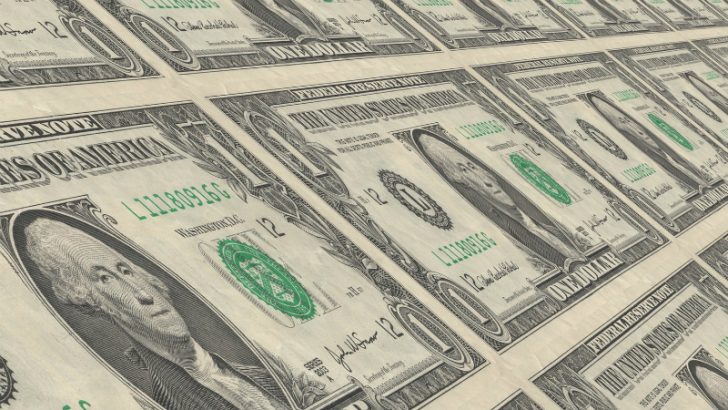 Pricefx has raised $65 million in a Series C funding round led by Apax Digital Fund. Founded in 2011, the German startup last raised funds in November 2019 in a Series B round led by Bain & Company and Digital+ Partners. Digital+ Partners also participated in the latest funding round. Pricefx offers a cloud-native pricing and CPQ solution that integrates with Salesforce, SAP and Microsoft Dynamics.
Despite, or perhaps, because of the lockdown, interest in its cloud-native pricing solution has surged recently. As a result, Pricefx has signed more than a dozen customers since March this year. Research revealed by G2 showed that between 8th March and 23rd April enquiries for pricing software increased by 75% above the average. Interest in Quote to  Cash increased by 48% and CPQ Software by 22% as well. It isn't clear if these figures relate to global or US interest. Regardless, it is a significant uptick and demonstrates that it is the right time for Apax Digital to invest.
Mark Beith, Partner of Apax Digital, commented: "Pricing is one of the most important value creation levers for businesses, and we share Pricefx's passion for making pricing software easier, faster and more accessible. Companies are abandoning inefficient manual processes, disparate spreadsheets, and sub-optimal prices, and embracing Pricefx's next-gen software, which dynamically manages, optimizes and updates prices across all channels."
Beith and Daniel O'Keefe, Managing Partner of Apax Digital, will join the Pricefx supervisory board as part of the funding agreement. Axel Krieger, Founding Partner at Digital+ Partners, commented: "We are excited and proud to continue supporting the Pricefx team on their global growth journey. Pricefx demonstrates a relentless drive towards product innovation and customer success, and we believe that they are well on track to build the undisputed global category leader in pricing software."
Where will it spend the Money
In the press release, Pricefx revealed that it would use the funding to: "expand and solidify its global market leadership position as the only true SaaS platform in the pricing industry, accelerate product innovation, extend its partner ecosystem, and evaluate strategic acquisitions."
It has some way to go to achieve this. Gartner placed it as a niche player in its 2019 Magic Quadrant for CPQ application suites. G2 has placed it as a leader in the recent G2 Grid for Pricing. It has around 280 employees according to LinkedIn. By comparison, the recently merged Conga and Apttus has over 700.
Enterprise Times asked some questions of Marcin Cichon, CEO and co-founder of Pricefx about its intent. First, around international expansion. Pricefx has offices in five countries currently, where will it expand next? Civhon replied:
"Our current primary market focus is in the US where we will continue to expand for the coming year. Our secondary emphasis in EU and specifically DE, FR, UK. We continue to service APAC via our offices in Brisbane and will continue to invest in APAC expansion as the opportunity arises. We do not currently have plans to enter LATAM markets in the coming year."
How will it improve its products?
Pricefx differentiates itself by having a single, integrated cloud-native platform. It has three sets of products on its platform:
What is next on the product roadmap?
Cichon answered: "We are underway with significant product improvements and new product additions in the coming year that will include:
Enhanced CPQ capabilities,
New capabilities in large order planning and negotiation,
Self-Serve SaaS offerings for SMB,
Expansion of our pre-built connectors and integrations libraries, and
Introduction of new pricing data analytics capabilities"
While Pricefx competes with companies like Apttus and Salesforce CPQ on the Salesforce platform the move to the SMB market is interesting. Will Pricefx consider integrations to more ERP solutions to attack a wider market segment? Applications such as Oracle NetSuite, Infor, Epicor, Sage or perhaps CRM vendors?
"We do have a slate of additional integrations on our roadmap, but can't discuss specific aspects of those at this time. In general, our platform strategy remains to continue developing our pre-built connectors library, and pre-configured integrations support to include an expanding array of compatible systems."
Pricefx also recently acquired Brennus Analytics. When can customers expect that AI pricing intelligence within the Pricefx platform? Will it be available at an additional cost?
"We are actively working through the full integration of the Brennus Multi-Agent Artificial Intelligence (MAAI) technology to our existing PriceOptimizer product, and plan to make our newly re-imagined AI price optimization capabilities commercially available by the end of the year."
Partner
The announcement that it is looking to extend its partner ecosystem is often easier said than done. It still appears to work with early investor Bain & Company and has 42 ecosystem partners currently, according to the website. It has not listed any of the tier 1 system integrators such as Accenture, Deloitte or Capgemini though. Enterprise Times asked where with whom and how is Pricefx looking to extend its ecosystem.
"We are constantly working to build a robust ecosystem of systems integration partners in our key markets of the US, EU, and APAC. Our Pricefx Advantage partner program provides a tiered program for training, certification and shared marketing resources, allowing us to team with any system integrator looking to expand their services and capabilities to include industry-leading price optimization and management for their customers."
What about acquisitions
What kind of acquisitions is it looking to make?
"We continue to focus our strategy on enhancing our core focus areas of pricing optimization, management and CPQ realization through a combination of both technology and talent acquisition. We also plan to continue investing in our platform capability to provide expanded connectivity to other critical business systems widely adopted by our enterprise customers."
Enterprise Times: What does this mean
This is a significant investment and endorsement of the Pricefx strategy by these investors. Its platform-agnostic approach will appeal to many organisations looking for best in class solutions in a hybrid architecture. There are some interesting teasers in the responses that Pricefx gave Enterprise Times. Most notable, are the international expansion, integration roadmap and its self-service offering for the SMB market. The latter, especially in its existing markets such as Salesforce, may provide a low-cost entry-level solution. This could prove very attractive to a lot of organisations.
It already provides a rapid implementation option through its newly launched activation accelerator, Lightning. This aims to take a customer live in six weeks, reducing time to value for businesses.
Cichon commented: "Pricing is being recognized as a critical competency for global enterprises and Pricefx is leading the way for a SaaS-based approach. This investment from Apax confirms Pricefx's resilience, ability to grow its customer base, and innovate – even during challenging times.
"This investment will further power our global commercial strategy and aggressive product innovation, by attracting critical talent, expanding our growing ecosystem of partners, and enabling further potential strategic acquisitions – all in pursuit of our mission to bring pricing solutions to as many companies as we can, as simply and effectively as possible."