Enterprise Times met with Serge Milbank (CEO) and Dan Garner (Chief Product Officer), co-founders at Confer With. Confer With is a digital company that provides video commerce to support merchants conversion rates. It enables customers to talk directly with retailers during their online buying journey. The company aims to bridge the huge gap between digital conversion rates (generally 1-2%) to the conversion rates of successful retailers (20-40%). Serge and Dan are on a mission to transform digital dialogue. They believe video commerce is the bridge that brings ecommerce and retail closer. They also believe it is a new more effective way to approach commerce that drives up conversion rates. Serge and Dan discuss their top five tips for brands to improve their online conversion rate.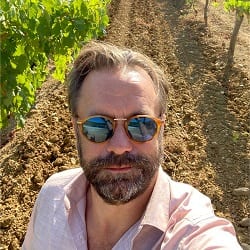 Improving conversion rates
Understand your customer needs. Brands need to effectively deploy personalisation that supports customer requirements and adequately respond to those needs. This is absolutely key to retail success.
Many brands and retailers do not realise that conversion rates are seasonal. There will be periods of the year with low conversion rates, and other moments of much higher conversion rates, such as peak trading times. Businesses need to understand the seasonal nature of their conversion rate and make the necessary adjustments. For instance, changing their marketing strategy to support the conversion rate season.
Brands also have different conversion rates for different stages in the buying cycle. Visitors browsing on sites will convert at a different rate to consumers entering understanding the brand. i.e. Repeat visitors familiar with the site and may have previously bought from the brand. It is important to know where people are in the buying cycle. Embracing personalisation and meeting the needs of consumers at different stages of the buying cycle is vital.

Dan Garner, Chief Product Officer at Confer With

It is essential for brands to have an effective user journey on their digital real estate. They need to define a very fast and intuitive user experience, particularly during the buying journey and checkout. This is fundamentally important.
Video Commerce is a way to improve conversion. Online merchants and retailers are then actually able to more intimately understand customers needs. Brands can enhance their relationships in an environment where people can customise, and almost touch and feel products. This feature really augments the relationship with customers and can take it to another level. Visitors drop out of websites because they fundamentally feel that their needs are not being met. By engaging them with video, brands can directly understand and meet needs. This is an effective way to drive up conversion rates.