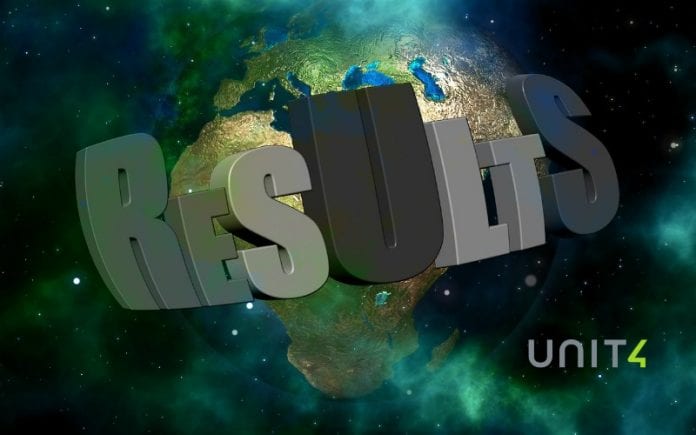 Unit4 saw a slight dip in cloud subscription revenue growth to 25% in Q2 (from 28% in Q1) but remains optimistic. With Cloud bookings increasing 59% YoY during Q2 and up 40% overall across the half, optimism is justified.
Gordon Stuart, CFO at Unit4, commented, "As we begin our next chapter in partnership with TA Associates, we are more confident than ever in our people, solutions and ability to deliver something exciting for mid-market services organizations.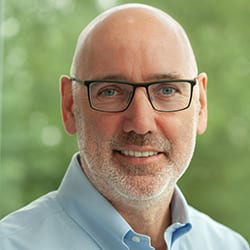 "Our H1 results demonstrate resilience and agility with a focus on driving growth through innovation and delivering customer value.  Our customers are looking to Unit4 to deliver the tools they need to run their organizations efficiently and effectively, and to deliver the critical digital transformations they are undertaking.
"They are also looking for software solutions that can adapt as they do in response to rapid change. As Unit4 continues to disrupt the market with ERPx, it remains committed to delivering an extraordinary people experience for its customers." 
Customer growth
ERPx, which became generally available earlier in the year, now has 44 customers. Unit4 is also attracting net new customers with Aurora Care, Birmingham Metropolitan College, Den Norske Krigsforsikring for Skib, and Lunar Bank A/S, all selecting ERPx. Importantly the implementation times are short. Unit4 expects all of these projects to go live before the end of the year. This should further boost ARR. It has already completed 88 go-lives across all products in H1.
The rest of its portfolio is also attracting new brands in H1, including Bodø Energy, County of Grande Prairie Devoteam, GBS, Golden Lane Housing, Motala Municipality, Metyis, North Sea Port, Portman Travel, Parks and Resorts Scandinavia AB, Strängnäs Municipality and The Police & Crime Commissioner for Cheshire.
Stuart added, "Our focus in customer success and innovation means our net revenue retention remains strong." Net revenue retention was 103% through Q2, though the breakdown on how that was made up was not given.
The importance of the channel also grew with a 201% growth (QoQ) on the value of contracts coming from partners. This is critical to the Unit4 growth strategy, and it will want to continue that trajectory. It proves that partners are starting to sell the product and that momentum should continue.
Industry analysts feel that there is more to come. Holger Mueller, Vice President and Principal Analyst, Constellation Research, stated, "Unit4 has come a long way to help its customers in their digital transformation journey, and the launch of its ERPx platform has shown the company has built one of the most—if not the most—modern and complete platforms we have observed in the market."
Continuing customer success
Unit4 continues to invest in both people and products. It has expanded its customer service and R&D teams and is starting to see product updates flow through. It highlighted the launch of digital chat and other self-service tools. However, there is little information available about this. While it is only a few months since ERPx became generally available, there has been little other product news from Unit4.
As the enlarged team gains momentum, that should change. Unit4 will undoubtedly reveal more at its Experience4U 2021 conference, which will happen on 16 & 17 November 2021. This year it will be a hybrid event, with most sessions transmitted virtually and a few regional meetups.
The company is also driving its CSR program launched late last year. Stuart commented: "We have stayed very focused on our people and launched a number of CSR initiatives, including our mentoring program with "I am the CODE" and celebrating diversity and including during pride month."
Enterprise Times: What does this mean
While revenue growth seems to have fallen slightly during the quarter, it isn't clear if this factors in the divesting of its Student management application to the newly formed Thesis. Another set of solid results from Unit4 that may be even better than a first glance seems. Certainly, with bookings up substantially and implementations occurring rapidly, expect revenue to grow.
The new owner's TA Associates and Partners Group should be pleased with the growth. The transaction changing ownership from Advent was due to close this summer. Mike Ettling confirmed that it has done so in a blog published on July 1st. Everything seems to be heading in the right direction both with that and Unit4.
It isn't entirely clear which of its products are doing well and which are not. Certainly, ERPx is not driving all of the growth. There are questions. For example, how well is its PSA solution doing? Sitting on the Microsoft Dynamics platform as it does, will Unit4 also divest it?