SAP will invest €250 million into the UK over the next five years, about £215 million. Most of that investment seems likely to be in England with a new office in London and another larger one in Manchester. It will also open a new UK Data Cloud using its hyperscaler partnerships with AWS, Microsoft Azure and Google Cloud.
The new region will go online in 2022 and handle sensitive data, making it suitable for the public and private sectors. Initially, it will offer SAP S/4HANA Cloud, SAP Success Factors, SAP Business Technology Platform and SAP Analytics Cloud and will later expand to the broader SAP application portfolio.
SAP is working with SAP National Security Services, Inc. (SAP NS2), which has developed data centres to support the UK Critical National Infrastructure specifically. It means that it can support the UK from the UK without holding any data or processing offshore. In doing so, it will also appeal to highly regulated industries such as healthcare and financial services.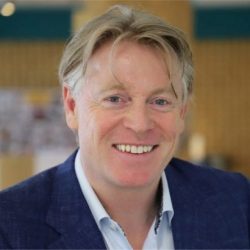 Michiel Verhoeven, Managing Director SAP UK & Ireland, said: "We are working to be at the heart of change for our customers and partners across the UK, and we believe today's commitment will also drive hundreds of new jobs as our ecosystem grows with us and harnesses our technology to drive growth. This is a testament to the hard work and commitment of the thousands of people that work in and support our business and their dedication to drive success for our customers."
Two new offices
As SAP moves to the flexible working model, it will open two new offices later this year. One is in the City of London, which is primarily a customer experience centre. This will enable customers to see the latest technology and co-innovate with SAP on projects. The second is an office in  Bruntwood, Alderley Park, south of Manchester. The Manchester office will enable SAP to work with companies across the country. The location is less than two hours drive from the Midlands and most major cities in the North.
Scott Russell, Executive Board Member, Customer Success, SAP, said: "The UK is a critically strategic market for SAP, and with its highly successful vaccine rollout it has an increasingly positive outlook for the years ahead. We are incredibly excited about this commitment, which will bring new services to market for our customers, greater support for social enterprises, as well as an even better working environment for our colleagues and new talent."
Are there more jobs too?
In addition to the infrastructure investment, SAP is looking to add 250 intern places by Nov 2026 as part of its internship programme. It has also committed to scaling up its apprenticeship programme in the UK as well. This level of its commitment to this is unclear, though. However, it is also working with Nottingham University to develop an SAP Next-Gen Lab. This is part of its Academies and University Alliances programme. SAP already has Next-Gen labs at the University of Portsmouth and UCL.
UK Digital Infrastructure Minister Matt Warman commented: "It's great to see SAP demonstrating its commitment to the UK and investing heavily to create new jobs and helping ensure long-term digital prosperity is evenly spread across the entire country. Tech is at the heart of our plans to power Britain's recovery full speed out of the pandemic, and we are backing the sector with world-class infrastructure and skills training to make sure the UK is the best place to start and grow a digital business."
Enterprise Times: What does this mean
€250 million is a significant investment in the UK by SAP. What isn't clear is what proportion of the money is being spent where. Much of the €250 million could be in the buildings it has invested coupled with the new UK data centre. The latter is just about the cost of doing business in the UK post-Brexit. Most of SAPs competitors already have data centres in the UK. This is more about levelling the playing field and keeping the right to be at the table in future procurement.
The investment in the City is sensible and is an easier location to reach than its Feltham office. What SAP will hope is that people are working in the City frequently enough to take advantage of the location. Many firms are still looking at flexible working for the next few months. The mass return to the City may not happen until 2022.
What isn't clear in this release is whether it will close any offices and also whether it expects to increase jobs in the UK. SAP is a big employer in the UK. Will these new positions mean that it is recruiting more? That would certainly be better news for many, though it held back on making such a commitment.