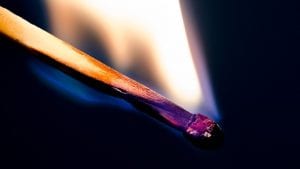 Fuse, the vendor behind the learning platform that lights up learning in organisations, has created a new Knowledge Intelligence Engine. It has combined its solution with that of newly acquired PowerGuides and through a new partnership with PureInsights.
The Knowledge Engine combines modern learning tech, intelligent search and predictive performance to support what Fuse calls 'knowledge in the flow'. The intent is to ensure that employees can learn as they work rather than stop learning, to work. The latter is often seen as inefficient, and Fuse has taken the applied learning methodology to new heights.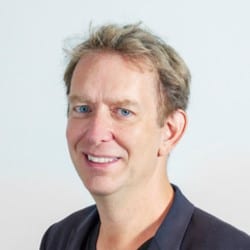 Fuse Founder & President, Steve Dineen, commented: "By combining Fuse's modern learning technology with PureInsight's best-in-class search capabilities and PowerGuide's predictive performance support, we've created a new and unique market category – one that will deliver measurable performance benefits by shrinking learning time and supporting performance at the point of need.
"The Fuse Knowledge Intelligence Engine uses a variety of AI technologies to identify and place the best and most relevant content as close to the learner as possible. We recognise that this takes the LMS and LXP market in a very new and exciting direction and we're delighted to be leading the charge on what we see as the future of learning – that is, taking 80% of content out of the course and making it available to learners in the flow of work so they can perform their job better than ever before."
Acquisition of PowerGuides
Almost hidden within this announcement was the acquisition of PowerGuides by Fuse.
Correction
Fuse has now responded to a question about the acquisition of PowerGuides saying:
"Fuse actually acquired the code from CodePower (PowerGuides), not the company itself. CodePower officially still exists, however with no current or planned activities. Claus Lysholm has since been hired by Fuse as Technical Manager."
When was Fuse acquired:
"The Official acquisition date was 24 March 2021"
The acquisition was of CodePower, the firm behind PowerGuides and was a combination of shares and cash. Fuse did not disclose any other terms of the deal, including the amount paid.
CodePower is a Danish software development firm that markets to both public sector and private sector organisations. Customers include the Danish Ministry of State, the US Department of Education, Astra Zeneca and Radisson SAS.
Its main application is PowerGuides; these provide contextual guidance through the delivery of micro-learning videos at the point of need. The solution also enables the capture of instruction videos to create new microlearning experiences rapidly.
Claus Lysholm, founder of CodePower and now Technical Manager at Fuse, commented: "This is the first time that predictive performance support has been integrated with modern learning tech yet we now can't imagine learning tech that works in any other way. This technology does the legwork for the learner. It delivers consumer-like learning experiences by guiding people from a problem to the right knowledge that will help them to solve that problem in the best possible way.
"Normally the creation of a product like this would cost millions to develop and years to get to market but by plugging into Fuse's backend, we've not only fast tracked this process, we've also removed 95% of the build cost. Because of that, Fuse can implement quickly and customers see rapid benefits."
Partnership with PureInsights
The third part of the solution is the PureInsights technology. PureInisghts uses Graph Database technology to deliver answers to questions posed in natural language queries that are accurate.
Graham Charlesworth, Co-Founder and Managing Director, PureInsights, commented: "By integrating our search and analytics functionality into Fuse, we've been able to make the knowledge held within the customer's corporate brain hyper-accessible. 
"Search within Fuse is now highly intelligent, with powerful filtering for users. The platform is able to take the learner to the specific part of the content that matches their query or problem and they can ask questions and quickly find the right answers. That makes knowledge discoverable in a way that goes much deeper than just matching content to skills and consumption."
The Knowledge Intelligence Engine
The combination of search, microlearning and the Fuse knowledge and learning platform will create this new Knowledge Intelligence Engine. The first of its kind, according to Fuse.
It will be generally available in August 2021, although some customers have already used the product. Virpi Vepsä, Senior Learning Architect at Demant – the world-leading hearing healthcare and technology group said: "The integration of PowerGuides into the Fuse platform places relevant job aids and videos at the learner's fingertips. It's an entirely new breed of performance support that guides people to the right content faster than any support centre could. That creates significant time savings – and it means our people are now able to spend more time helping customers to hear better."
The new solution aims to deliver 80% of learning content to the point of need. Guided by the intelligent search, there is little reason to doubt that figure. In addition to the above features, Fuse has also added predictive performance support to the new engine. The solution is available as either a browser or desktop app.
Why is this useful?
Fuse cites five reasons why companies should look to adopt what they call a third-generation learning and knowledge platform:
Increase learner trust and accuracy by enabling them to quickly find the information they need (for both content in Fuse and systems connected to Fuse).
Enable learners to pull exact answers to specific questions in context and in-flow.
Provide hyper-personalised micro and macro recommendations to help the learner reach the required outcome faster.
Create hyper-accurate predictions so that the learner can quickly surface the exact knowledge they need (via Fuse Flow).
Move all of this capability out of Fuse and residing it within every application a customer uses.
Dineen added: "Where first-gen LMS was record-keeping centric, and next-gen was content management and course-centric, we can now say that Fuse, powered by Knowledge Intelligence, is the first '3rd-gen' knowledge and learning platform."
Enterprise Times: What does this mean
In combination, the three technology will enable Fuse to stand out in the marketplace. The acquisition of PowerGuides is understated. It could provide a significant element for this new platform and bring some significant customers to Fuse. Partnering with PureInsights is also sensible. As Fuse scales, it will not need to invest in the search technology and can always find a new partner if PureInsights cannot scale at the same rate.
What is missing from this announcement is any mention of mobile. This is something that Fuse will need to address. PowerGuides does not yet appear to have a mobile app, despite "70% of the world's video is consumed via mobile". Fuse should be able to bring its expertise in the area to the microlearning solution.
The second omission is around the PowerGuide Fencing situation. Once integrated, this could take the Knowledge Intelligence Engine to a new level. Answers provided by Purinsights could leverage the geo-location aspect to provide context-specific answers bounded by Geography. For hotel chains, there may be local differences that could personalise responses and training videos for employees.