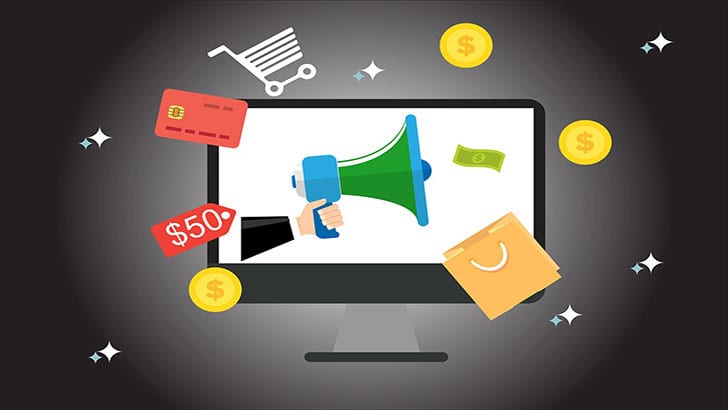 The easing of restrictions has been a welcome relief for all merchants across the UK after an unprecedented year. However, a major fallout from the pandemic is that shopping habits have undergone a fundamental shift, with online sales in the retail sector seeing five years of growth in just twelve months. To maximise revenue, independent retailers will need tools that can help widen their customer base and adapt to the rise of e-commerce.
Retail finance solutions can help merchants make the most of the amplified trend towards online shopping and kickstart post-pandemic growth. This opportunity shouldn't be restricted to big-name brands. Software that offers financial flexibility at checkout could offer a real boost to SMEs and independent retailers particularly if their customers tend towards big basket purchases.
Benefits to both consumer and business
Consumers are increasingly familiar with retail finance options like buy-now-pay-later (BNPL). Indeed, according to recent data, BNPL schemes are on track to double to 10% of all e-commerce payments by 2024, with trends indicating that transactions will grow 29% year-on-year. These solutions have been an attractive choice throughout the pandemic for those who wish to spread out payments during difficult economic times.
Partners who integrate retail finance into their checkouts offer financial flexibility to their customers. These customers might not otherwise be able to purchase the things they want or need. This advantage extends to the merchant, who also feels the benefit of a wider customer pool.
However, existing retail finance products aren't always designed to cater for all basket sizes. Several solutions are built around a single product model that isn't always suitable for the wide range of sectors in which SMEs operate. These companies require a flexible finance solution that is responsive to their needs and provides a win-win for both the business and its customers.
Making the most of bigger baskets
Multi-lender retail finance platforms increase the chances that an application will be accepted by filtering the product (and lender) options to ensure a tight fit and a higher confidence on acceptance. This can be of particular use to businesses with a wide product range, especially those with larger than average basket prices.
At Deko, we have seen the demonstrable benefits that flexible payment solutions can provide across our network of independent businesses. Many of these businesses benefitted from up to 30% increase in sales after integrating our multi-lender platform into their checkout process. The integration leaves our partners well-placed to amplify their revenue to capitalise on the potential post-pandemic rush.
Supporting smaller businesses
The gradual easing of lockdowns signals a more positive outlook for the retail sector. However, potential delays mean that the economic environment remains uncertain. It is a crucial time for SMEs. They need to remain competitive amongst larger brands by maximising their appeal to as much of the market as possible. At the heart of this issue is the fundamental need to increase the checkout acceptance rate of online sales.
The UK's e-commerce market is forecast to be worth £264 billion by 2024, representing a 37% increase on 2020 levels. SMEs need support to capture this revenue, and flexible payment options will help widen their customer bases. This will be key for local businesses, who may need to source customers from further afield not just a bricks-and-mortar store.
Deko's multi-lender platform has already proved successful in meeting this need throughout the pandemic. Several family-run businesses worked closely with Deko to integrate a new form of retail finance customised to their needs. One that links customers with different lenders, increasing their chances of credit approval. Importantly, Deko's solution has not only generated income throughout COVID-19 but has established a checkout process that will leave the business well-placed to drive and maintain post-pandemic growth.
Making finance simple
The impacts of lockdown will have long-term implications for SME retailers. As restrictions ease, it is crucial that they can broaden their customer base. Payment systems like a multi-lender platform can help drive sales whilst ensuring that retailers and customers alike have a streamlined payment experience. It leaves retailers free to do what they do best, provide a unique product or service to their most valued customers. Connecting the dots between merchants, lenders, and consumers is the first step in kickstarting the growth that these businesses deserve.
---
Deko is a leading point of sale finance platform in the UK. Since its inception in 2010, the business (formerly Pay4Later Ltd) has pioneered several industry firsts across the UK payments landscape. It is well positioned to help more merchants participate in the growing BNPL and checkout finance market. Designed from the ground up for automated online lending, Deko allows merchants to instantly offer credit as a payment option across all sales channels and works across multiple lenders to boost approval rates. Deko works with thousands of merchants and a growing number of lenders to provide merchants and customers with simple, easy and accessible finance.