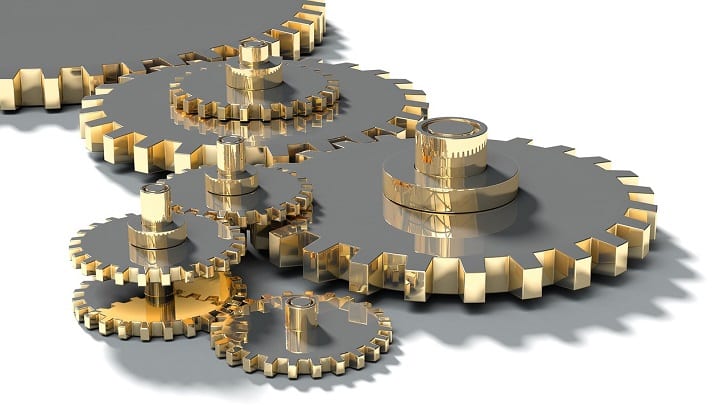 Acquia has made updates to its composable Open Digital Experience Platform (DXP). Acquia Open DXP is supported by Drupal Cloud and Marketing Cloud. It brings the integrated Acquia platform to enable marketers, developers and IT operators to assemble and deploy digital experiences for every point in the customer journey. This latest version includes:
Support for employee experience
A new China hosting service
A newly integrated user interface for Marketing Cloud, among other enhancements.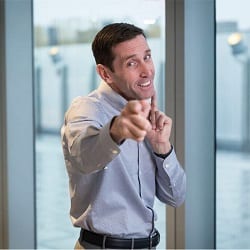 "As the world reopens, organisations are reimagining their digital capabilities tied to their products, services and the employee experience. Businesses are looking to make them available globally," said Kevin Cochrane, Senior Vice President of Product Marketing at Acquia. "The open, composable architecture of Acquia DXP helps business users to assemble and deploy digital experiences across any digital platform."
"Digital leaders are now at an inflection point in digital architecture," said Alan Pelz-Sharpe, Founder and Principal Analyst, Deep Analysis. "Empowering developers and marketers to rapidly assemble and deliver content-rich, data-driven digital experiences to power the customer journey is now predicated on a new wave of digital innovation—the employee experience. Acquia's open DXP is positioned to help digital leaders rethink the total experience. It delivers personalised digital experiences for customers and employees alike."
Drupal Cloud Enhancements
As the buyer journey rapidly transitions online, organisations need to focus on scale. Meeting the demands of increased traffic to their digital applications, to scaling digital capabilities for the business. To help developers build more efficiently and keep up with increased workloads, Drupal Cloud updates focused on:
Employee Experience Solution. Align and supports employees with a modern employee experience intranet, supported by Drupal. This new platform integrates HR applications with dynamic site-building and hosting capabilities. This creates a one-stop-shop for benefits and payroll, information access, discovery, cross-team collaboration and more.
Acquia Cloud Next. Acquia's new infrastructure delivers the most scalable, secure and performant set of services for hosting and managing Drupal applications. With Acquia Cloud Next, customers benefit from improved application and site performance, along with nearly limitless storage volume. Acquia says this enhances security and resiliency as well as optimised resource utilisation.
Fully Managed Search. Enhanced Solr 7 search capabilities is now integrated into the Acquia Cloud Platform and managed by Acquia.
Acquia Cloud IDE. Improve developer productivity with a new, cloud-based, fully integrated workflow between development, staging and production environments.
Developer Support. Best-in-class support enhancements include a new Lando plugin, PHP 8 support and support for the latest version of Drupal.
Marketing Cloud Enhancements
The company says its updates to Marketing Cloud provide a simpler, more intuitive way for marketers to understand their business. It build personalised experiences for customers, and scale operational efficiencies and smarter workflows across the organisation. Enhancements include:
Unified UI and Updated Look and Feel. Gain greater efficiencies when using multiple Acquia Marketing Cloud products. Users can toggle between Acquia CDP, Acquia Personalisation, Acquia Campaign Studio, and Acquia Campaign Factory. Intuitively navigate all products with a refreshed and modern user experience.
Golden Template in Campaign Factory. Streamline campaign publishing with a golden template that can change all downstream child instances. This includes email, segments, complete campaigns and more. Users save time by leveraging more efficient workflows as the marketing team maintains and updates campaigns.
Machine Learning Center ("ML Center"). Gain predictive analytical insights by tapping into machine learning. Acquia's new Machine Learning Center gives marketers and business leaders a dashboard that unifies all ML-driven intelligence into one view. This new Metrics Launchpad dashboard will be enabled for all Acquia CDP customers who use machine learning as part of the platform.
Acquia Launches China Managed Services
Acquia has also launched its new China Managed Services offering. The service delivers digital experiences to China audiences through the premier managed Drupal service in the country. Multinational organisations can leverage Acquia's world-class service and Drupal expertise, while operating from within the country. The service is a ready-made Drupal managed service, operated and supported by Acquia, to accelerate timelines and deploy experiences in China.
"China's network architecture and expansive geography make it difficult for many multinational organizations to deliver digital experiences within the country," said Dries Buytaert, Acquia Co-Founder and CTO. "Our China Managed Services help customers navigate these challenges by leveraging Acquia's extensive expertise in security, architecture requirements and more." Acquia China Managed Services, paired with Drupal on AWS China, mitigates the risk of missing localised requirements and halting delivery timelines.
Enterprise Times: What this means for business?
"Power to the people!" Acquia's latest innovation is an attempt to empower the employee experience and broaden global support for the brand. An employee experience focus has often been missing in the design of DXPs to date. So, its interesting that Acquia is attempting to centre-stage the needs of employees. This is a sensible direction for the company to take. Empowered employees can create more cohesive experiences for customers across an increasing range of touchpoints. In addition, extending services to China reinforces Acquia's positioning as a truly global partner for hosting and managing Drupal experiences. The company has long served multinational customers who are attracted by the availability of Drupal in more than 100 languages. This should put Acquia in a good position, going forward.