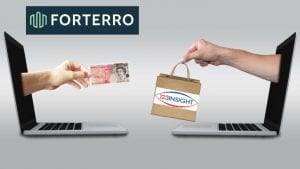 Forterro has announced its first acquisition in 2021 and the first since Dean Forbes became CEO earlier this year. It has acquired 123 Insight Ltd, a UK based MRP/ERP vendor that has just completed the rewrite of its solution in a SaaS version. It is the company's first acquisition in the UK. Enterprise Times had the opportunity to talk to Dean Forbes about it.
Dean Forbes, CEO of Forterro, commented, "We are thrilled to bring 123 Insight's modern product and go-to-market approach into the Forterro group. Their keen understanding of the challenges small and midsize manufacturing companies face when selecting and implementing ERP systems, and their forward-thinking ideas around how to minimise the complexities that are often associated deploying, maintaining, and upgrading an ERP system have made them the successful business they are today."
Who are 123 Insight Ltd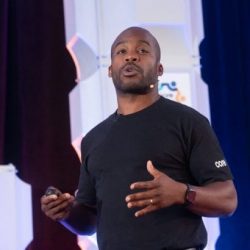 A quick look on comparison sites, including G2, shows little sign of 123 Insight, despite the company being in existence since 2011. As Forbes acknowledged, the company has grown using mainly stealth marketing. It focuses on UK based mid-market manufacturing companies across several sectors. Impressively it already has around 250 customers, though the majority of these are on-premise.
What it lacked in marketing, it has made up with its focus on product development. Those customers are generally very happy. Many have used the software for more than ten years. There are a large number of case studies from customers.
Dr Stewart House, General Manager at Endeavour Speciality Chemicals Ltd said, "If you ask any of the dept heads within the company now I don't think they could see life without 123insight. It's so instrumental to the way we perform."
123insight ERP/MAP includes six core modules:
Sales & CRM
Purchasing & MRP
Stores
Production/Project Control
Quality
Accounts/Reports
The company has just completed a SaaS version of its product. Perhaps surprisingly, it has used a subscription model for its software for some time which means most revenues are recurring.
Why and what is Forterro buying?
Enterprise Times asked Forbes why 123 insight?
"It's less about whether or not it gives us a UK base or platform and more that it's a very, very strong business. It's performed incredibly well during the COVID period. It's highly profitable, and it's 90% recurrent with a very strong SaaS offering."
Forbes also confirmed that the multi-tenant SaaS offering is a relatively new addition adding. He added, "The SaaS proposition has been many years in development, and only recently has come to the level of market readiness and feature richness that it will need to be to shift that customer base and net new customers onto the new SaaS offering."
On LinkedIn, the company appears to have less than twenty people and no developers. Forbes explained that the acquisition includes an offshore team that combines employees and third party people. He did not reveal where that location is.
While neither party disclosed the terms of the deal, when asked, Forbes commented, "A very, very good deal for all involved."
On the future
Neither founder will stay long. Craig Grant, co-founder and Operations Director and the one responsible for building the SaaS platform, will remain for the next few months as the integration completes.
Grant commented: "Our subscription model has always allowed us to reinvest heavily in software development, delivering a product suitable for all manufacturing types hosted either on-premise or in the cloud. We were looking for a partner who would allow us to continue doing great things for our customers while providing us with the know-how, infrastructure, and capital we needed to take our new version to market."
According to Forbes, the second founder, Guy Amoroso, has been stepping away from the business for some time. The current Managing Director, Simon Badger, will stay in control of the business and help lead it on to the next chapter of growth.
Enterprise Times asked Forbes how he will invest in 123 insight. He answered, "This company has reached the stage it has without having invested heavily in sales and marketing. That's something we plan to change. We plan to be much more forthright on the marketing side. We will tool and build up the sales team. Why? Because we think it's a good product, a good business, and underrepresented in the UK marketplace. We think with a bit of investment, we can grow this in the high teens, early twenties."
Forbes concluded, saying, "I'm really, really excited about this. I think we found a brilliant, small, high potential business, which we've got a good price."
On customers and employees
Enterprise Times asked if he had a message for the customers.
"Business as usual. The people who have developed and support the product, people who help them when they have issues. Our plan is to keep all of those people, and the plans that they've been hearing from 123 in the past quarters and years remain unchanged. The thing that we're looking to do is help 123 do more of the good things they do faster. We don't want to take anything, anything away."
And for employees?
"I'm super impressed by what they've built. And the way that they built it. And I'm excited to see what it can become when we apply the Forterro accelerant to it, which will be a bit of investment and know-how and some experience of growing companies like this really quickly. I'm a fan of what they've created. But I'm excited to see what we can all create together."
Enterprise Times: What does this mean
At first glance, this appears a very clever acquisition. 123 Insight has a substantial customer base. It has a modern multi-tenant SaaS solution and yet has never done much marketing. Forbes and the wider Forterro team should help accelerate its growth. While Enterprise Times has not yet got under the covers of the product, it appears that Forbes has found a great British company that might now accelerate its growth substantially with the support of a much larger organisation.
This is not the only acquisition that Forterro is likely to make either. Forbes said, "We are aggressively looking at other M&A opportunities, so I'm pleased to make this announcement today. It's the first one since I joined in March. But before the years out, there will almost certainly be others. That too is really exciting, because the company is having an incredible year from a trading standpoint. We're back with our foot on the M&A accelerator."