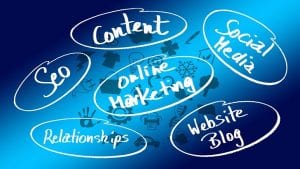 MOLOCO, a provider in machine learning and growth solutions for mobile marketers has launched its Dynamic Creative for programmatic advertising. MOLOCO's Dynamic Creative automatically designs, deploys and optimises personalised ad creative for ad serving for app marketers in eCommerce, entertainment and other app categories. Working with MOLOCO Cloud, a cloud-based programmatic advertising platform, Dynamic Creative delivers automatically optimised ad campaigns across the programmatic ecosystem.
Dynamic Creative leverages MOLOCO's proprietary machine learning technology to design ad creative in real-time based on factors. These factors include the marketer's best-selling items, context of the ad placement, and traits of the individual viewing the ad. MOLOCO then deploys the ad programmatically to its network of nearly 10 billion global devices across the world. This includes leading in-app ad networks, marketplaces and exchanges, including MoPub, Fyber, Vungle, AdColony, Chartboost, Tapjoy, LINE and more.
Help App marketers get the most of data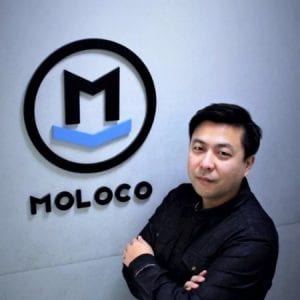 "We built our machine learning algorithms to help app marketers get the most out of their data. To pinpoint their ideal audiences in order to drive growth quickly, easily, and at scale," said Ikkjin Ahn, co-founder and CEO of MOLOCO. "With the launch of our Dynamic Creative, we're taking that one step further by automating the creation of ad creative. This helps to not only minimise ad design and development resources but boost conversions. This is achieved by serving personalised ad experiences to every individual, every time."
MOLOCO's Dynamic Creative integrates with an advertiser's product catalogue. The solution can design ad creative based on name, price, image and other details of its top-selling and relevant items. At launch, MOLOCO supports catalogue feed templates from common providers such as Facebook, Google, Criteo, and Naver. Dynamic Creative can also sync with an advertiser's mobile measurement partner (MMP). This enables retailers and marketers to track campaign performance so that it can optimize results on the fly.
"MOLOCO's Dynamic Creative is a real game changer for us," said Jeong Eun Kang, SA of Marketing Management Team at LOTTE ON. "We've been able to significantly boost ad performance and user lifetime value. By generating a personalised ad that recommends the most relevant offer based on user preferences and important contextual data."
Mobile is becoming key to digital spend
According to Hamburg-based consumer analysts, Statista in 2021, 72.9% of all retail eCommerce is expected to be generated via m-commerce. This is up from 58.9% in 2017. Emerging eCommerce markets in mobile-first economies are a large driver of this trend. In the US it was found that 31% of all digital eCommerce dollars were spent via mobile during the second quarter of 2020.
Not surprisingly, in April, MOLOCO received USD $1 billion funding from Shinhan GIB. An investment banking unit of South Korea's Shinhan Financial Group, as well as other new and existing investors. The company has an annual revenue run rate of over $400 million and is profitable. MOLOCO has an average of 180% year-over-year growth for the past four years. The investment comes when the "IAB Internet Advertising Revenue Report," reported digital advertising revenues increased by 12.2% in 2020. Compared to 2019. The report uses data and information reported directly to PwC Advisory Services from companies selling advertising on the internet. In addition to publicly available corporate data.
Business Enterprise: What this means for business?
Jeong Eun says Dynamic Creative is a real game-changer. On paper Jeong is right. MOLOCO's solution automatically builds, deploys, and optimises ad creative for programmatic ad campaigns across the industry's leading ad networks, marketplaces, and exchanges. By directly accessing product content, it effectively cuts out a whole chunk out of the eCommerce eco-system.
The key will be ensuring the creative digital adverts are of a sufficiently high-quality level. Especially, when compared to adverts developed by the traditional creative agency route. The company says its machine learning algorithms will help app marketers get the most out of their data. This is achieved by targeting audiences to drive growth quickly, easily, and at scale. It is vital to ensure the company is utilising data to target the right people at the right time. Equally important is that the creatives are visually engaging to get them across the finishing line. It is this component which appears to be lacking or missing in MOLOCO's announcement.