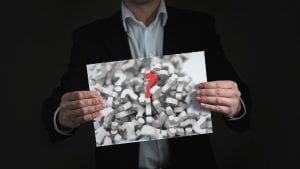 This is the 17th, in a series of business tips from industry leaders. Enterprise Times recently interviewed Anjan Kundavaram, Chief Product Officer at Precisely. He spoke about his new role at Precisely and how he is approaching product strategy at the data quality company. Enterprise Times will publish this interview soon.
Enterprise Times asked Kundavaram about the due diligence process a Chief Product Officer or product leader should consider when looking to join a company.
"Make sure you could understand the market and the products that you're working on. I would go and talk to some customers, if possible. I would at least go and understand where the products are good and more importantly I would want to understand where the products are lacking. Then finally, I did this, you want to have an initial hypothesis on where you can take the portfolio, or you see a path to winning with that product portfolio.
"I have to tell you that I started with our portfolio that has an amazing chance to go win in the market. I would go understand the challenges, the drawbacks and the opportunities with the products. That could be customer conversations, competitive conversations, or partner populations to go get a real world view. That'll help you get clarity in how you the CPO or Product leader the product will bring in change and impact?"