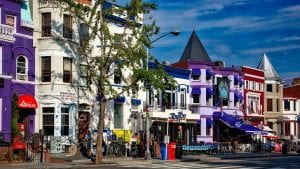 More than half of consumers globally (53%) believe it is more important to shop with local businesses now than it was before the pandemic. That's according to new research released by Pollinate which surveyed over 4,500 consumers in the UK, US, Australia and Brazil. Pollinate is a global software business that partners with banks to help them deepen and extend relationships with their business customers. The report, Making Loyalty Work for Small Businesses was conducted in February and March 2021.
The report sought to explore how local businesses could more effectively engage with consumers and encourage them to shop locally. It found that although consumers would like to support local businesses. 53% of consumers want them to offer loyalty programmes as an incentive to purchase.
An increase in support for SMEs from consumers
The extent to which consumers in these different markets believe it is more important varies by country. Brazilians consider it more important to support local since the pandemic (65%) compared to the UK (46%). Millennials and Gen X are supportive of small businesses, 49% and 47% respectively citing shopping local "very or extremely important". Furthermore, nearly half of all surveyed consumers (45%) having shopped at local businesses in the last 30 days.
The principal drivers behind consumers wanting to support local businesses include reinvesting in local economies (45%). Keeping money in the community (44%) and driving job growth in the community (43%).
Small businesses must embrace loyalty schemes
Historically, offering loyalty schemes for small businesses has been difficult and expensive, requiring an investment in technology and staff training. However, developing loyalty programmes typically do not delivering enough value to customers. While over half of consumers surveyed (53%) want local businesses to offer loyalty programmes, a quarter are not interested. This is because they feel they would not get enough value out of such programmes for them to be worthwhile. By not offering loyalty schemes, small businesses could be missing out on roughly 277 million shoppers.
Consumers' demands for loyalty offerings are unsurprising with discounts topping the list as 70% of consumers desire. This is followed by cash back (55%) and free products (50%).
Banks can help SMEs with offering loyalty
The research showed that banks are 2.5x more trusted with consumers' transactional data than Google, Apple, or Facebook. This means they are in a unique position with access to data to support small businesses with delivering loyalty schemes.
During the pandemic, banks were a key distribution channel for fiscal support for SMEs. However, the data banks can provide may be as valuable as the capital. Almost three quarters of consumers (72%) interested in using a local business' loyalty programme trust and want banks (55%). Alternative providers would be card networks (45%), such as Mastercard, to deliver them.
Consumers are also interested in loyalty schemes run by the local merchants themselves (59%). This creates an ideal partnership opportunity between the banks and their business customers. This is achieved through a payment card-linked loyalty app enabled by banks and owned by merchants.
According to Fiona Roach Canning, co-founder at Pollinate, "Small businesses are at the heart of communities and the economy. It's incredibly important that they are continued to be supported. Especially as they work to rebuild and regenerate through the aftermath of the recent pandemic. Having access to the same tools large retailers have traditionally taken advantage of levels the playing field for small businesses. It will allow them to continue nurturing the personal relationships they are able to build."
Enterprise Times: What this means for business?
Small businesses will be fighting an uphill battle to reconnect with their customers after more than a year of stay-at-home orders and capacity restrictions. Pollinate asked consumers across the globe what they want from their local businesses as they open their doors. The report explores how local businesses can effectively engage with consumers, including consumer attitudes to supporting local businesses since Covid-19. The report explores how businesses can use loyalty programmes to drive customer support. Moreover, what consumers are looking for from their local businesses and their loyalty schemes. In addition how banks can support SMEs while taking back space in the loyalty market.
In the UK, branch closures means banks are physically removing themselves from the local area. This may possibly mean banks no longer have the local knowledge necessary to support a loyalty programme based in the neighbourhood. As a results, banks will have to rely on technology to deliver the data to enable local-based loyalty schemes. Will there be sufficient margin for banks to facilitate this service? Only time will tell. Enterprise Times will have to watch this space.