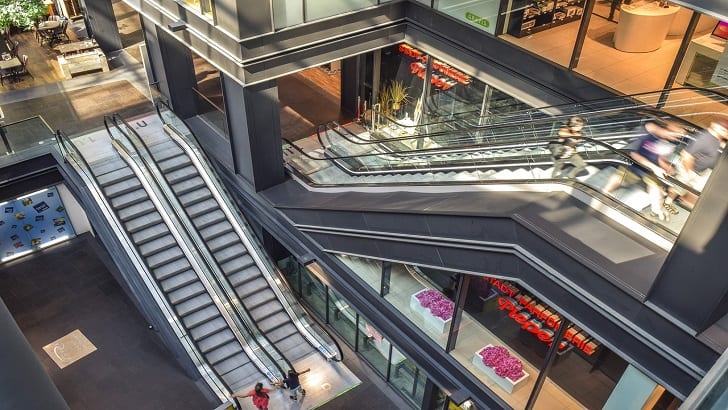 Retail and eCommerce highlights this week include: With product and client expansion across eCommerce, order management and personalisation, Kibo sees wins across EMEA through the first quarter. Squirro launches the App Studio – a no code/low code platform to build AI-powered applications. Salling Group integrates with Naveo's eCommerce and Distributed Order Management solutions to support grocery services through its fotex brand. Daimler selects Software AG IT management solution. Finally, Dooly's growth is fuelled by market-transforming innovation.
Kibo Expands EMEA Footprint
Kibo, a provider in unified commerce announced that the company has achieved major wins in EMEA in Q1 2021. Kibo achieved 122% growth in new deals in the first three months of the year. The company saw increases in product interest for order management, eCommerce, and personalisation. The company says this proves the need for end-to-end unified commerce solutions tailored to fit any environment.
Kibo recently announced a series of successful new customer acquisitions and launches in the region including. ZWILLING, one of the largest and storied manufacturers of kitchenware globally, New Look, the global fashion retailer, and Crew Clothing, the smart casual lifestyle brand.
In addition to new deal growth, Kibo's partner-first strategy in 2020 prompted further expansion across its global partner ecosystem. This led to a 133% increase in the number of EMEA-based partners that builds omnichannel solutions with, allowing for seamless support of new customers along the way.
In an effort to better serve its EMEA customers and continue growth in the region, Kibo has expanded its product footprint with several releases and product innovations focused towards both B2C and B2B-facing teams. New releases include File Manager and the Admin Dashboard — which further improves the ease of use for eCommerce and Order Management customers. Social Proof, which enables Kibo Personalisation customers to deploy compelling social proof messaging from within the platform. Additional features, such as collections and B2B quotes for eCommerce, and inventory segmentation for order management, further build out the platform.
Squirro launches the App Studio
Squirro the Augmented Intelligence solutions provider, has announced the launch of its new Squirro App Studio. A no code / low code platform to build and set up AI-powered apps quickly and easily.
The platform is enhanced with an extensive set of connectors, allowing users to unify their data sources and extract actionable insights and recommendations. In just one click, users can connect the Cognitive Search app with CRM systems such as Salesforce, premium market data such as Refinitiv, Pitchbook. In addition to a range of different enterprise systems including OneDrive, SharePoint, Confluence, Jira, Google Drive, Gmail and Dropbox.
Cognitive Search offers a unique search experience that gathers data from internal and external sources. The application understands the users' intent and context whilst providing them with the correct information at the right time. Squirro Cognitive Search is an enterprise search that uses AI and machine learning to provide a unique search experience. This application increases the efficiency and effectiveness of search across enterprises and reduces search times by up to 90%.
Naveo Commerce partners with Denmark's largest grocery retailer
Naveo Commerce, a unique end-to-end eCommerce, OMS and fulfilment technology provider is partnering with Salling Group, Denmark's largest grocery retailer. By utilising Naveo Commerce's API-first Connected Commerce platform, specifically its Headless Commerce and Distributed Order Management offerings. Salling has been able to expedite its digital transformation journey. Through its grocery supermarket brand fotex, Salling has launched its first ever grocery home delivery service. The service is currently available to consumers in the entire Copenhagen Metropolitan region.
The grocery industry is constantly evolving, with global players continually diversifying their offerings and putting customer convenience at the heart of business processes. As a result, fotex embarked on a significant digital transformation project, investing in the overhaul of its digital offering in order to stay at the forefront of innovation and provide consumers with the best possible user experience when shopping online and ordering for home delivery. The project saw the organisation prioritise visibility and control across the end-to-end eCommerce journey – from re-developing its front-end offering, to hiring its own fleet of delivery drivers, ultimately ensuring a seamless experience from order inception to completion.
Such a complex deployment required a sophisticated system that could orchestrate communication between PIM, assortment, pricing, CRM, loyalty and warehouse management systems, amongst others, already in place. Salling leveraged Naveo's Headless Commerce offering, on which the retailer's front-end is built, as well as its Distributed Order Management solution. which handles the business logic needed to orchestrate communications between numerous eCommerce systems.
Daimler opts for Software AG IT management solution
The German automaker Daimler is driving its digital transformation with the help of Software AG. The company recently signed a new three-year global usage agreement for Software AG's Alfabet IT portfolio management solution. Alfabet unites the perspectives of IT, business and finance as well as risk assessment into one solution and provides organizations with insight on how to optimally support changes in the business with IT and reduce transformation risk. Alfabet's analytics thus play a key role in important decision-making processes at management level. In this case, ServiceNow will be linked with Alfabet to seamlessly connect the strengths of strategic planning with operational excellence (consistent evaluation and optimization of core processes along the value chain).
Alfabet has been the solution of choice for sophisticated enterprise architecture management for over ten years now. The automotive groups's contract renewal also signifies a change to the subscription model, which will open up significant new options for the auto manufacturer in the future. For example, the subscription model will enable the company to run Alfabet as a cloud solution and migrate other applications to the cloud as well.
Dooly Raises $80M, Scales Rapidly to Keep Sales Reps Focused On Selling
Dooly, the connected workspace and CRM automation software making Salesforce fast has raised $80m, bringing total funding to $105m.
Millions of sales professionals are sitting around not selling and instead re-entering notes into CRMs, sometimes for hours per day. This results in lost income for both sales representatives and businesses. To solve this problem, Dooly instantly syncs notes to Salesforce, Slack, G-Suite, and more, immediately stopping duplicative work. The solution leverages AI to surface real-time battlecards based on the context of customer calls. This is proven to close more deals.
This new funding comes off the heels of meteoric company growth. In March, Dooly announced it raised a seed round of $3.3M and Series A of $17M. Dooly is using this new funding to scale faster. Priority investment areas include talent and product and evaluating use cases for expansion into additional departments.