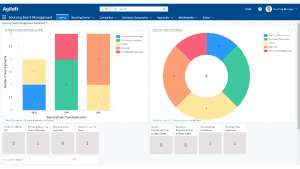 Agiloft has announced the release of a new Sourcing and Supplier Information Management module. This new module extends the CLM platform for procurement, offering a complete solution. The new modules serve three primary purposes. It will enable organisations to improve supplier management, streamline the source to contract cycle and provide a complete sourcing to contract solution.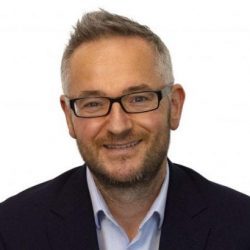 Andy Wishart, Agiloft chief product officer, commented: "Our next-generation module provides advanced tools in the source-to-contract process. As the latest step in the accelerated development of our platform, this release further empowers sourcing with contract data.
"Our customers can now extend their CLM solution with new functionalities that reduce the cycle time from initiating a sourcing event (RFx) to a signed contract and which adapt easily as their business needs evolve."
Sourcing and Supplier Information Management module
At the heart of the new module is a custom supplier portal that enables users to view the key elements related to their suppliers. This includes:
Company Documents
Contracts
Sourcing events
Supplier Profiles
There is a search functionality that users can use to apply filters to find either the correct contract or sourcing event quickly. Users can view sourcing events either in a graphical dashboard or list view.  These enable users to quickly identify their sourcing events' status or view information around the different events. There are three types of sourcing events, RFQ, RFP and RFI. Organisations can create templates for each event and include supplier questionnaires to increase the efficiency of the process.
The solution is also collaborative, enabling procuring teams to send questionnaires to suppliers and then share their results with various stakeholders for review and scoring. The Sourcing event management dashboard enables the team to identify events' status and quickly drill down into them.
Users are alerted if responses are not delivered on time. Once each stage is complete, data is passed through the system to reduce duplication of effort and errors. At the final stage of the contract award, the relevant terms and conditions are included in the final contract/
Suppliers can interact with the new module through a supplier portal. This allows them to update their information and includes relevant documents for compliance or other purposes, reducing the number of requests and delays in engagements.
As sourcing events commence, requests for relevant documents are requested automatically, and they can upload quickly to the portal once located. For procurement teams, this puts all relevant information in a single location. They can quickly source documents for suppliers across multiple contracts without duplications and the risk of different versions.
Benefits
For procurement teams, this gives them complete visibility across all engagements within the organisation. They can quickly identify relevant suppliers and identify the different contract terms for each, potentially triggering volume discounts. The Agiloft no-code platform will also enable procurement teams to enhance the solution. Only after a few months of usage will the capabilities and real strength of this new module become clearer.
Eric Laughlin, Agiloft CEO, commented: "As the first of many add-on modules extending CLM to adjacent processes, we are continually increasing the value of Agiloft CLM for the enterprise.
"As the only CLM platform to provide no-code AI capabilities, Agiloft offers unmatched possibilities for customization and automation of complex contract and commercial workflows—all without needing to write a single line of code. The new capabilities of this latest release take CLM to the next level, helping sourcing and supplier management deliver more business impact."
Enterprise Times: What does this mean
Agiloft did not provide much detailed information around this release. Those interested in further detail can sign up for a webinar on May 19, at 11 am PDT  (19.00 BST). There is a lot that is potentially missing from this module. What are the integrations to ERP solutions? What supplier management functionality is included? How will Agiloft apply AI? Will Agiloft extend the Sourcing Event types to Innovation, similar to that of the Vizibl platform?
What Agiloft offers is a flexible CLM platform that demonstrates extensibility into other adjacent functional areas. This module is an obvious add on. What other functionality has Laughlin decided to invest in the funding the company received last year?
Agiloft gave no indication as to pricing for the new module.