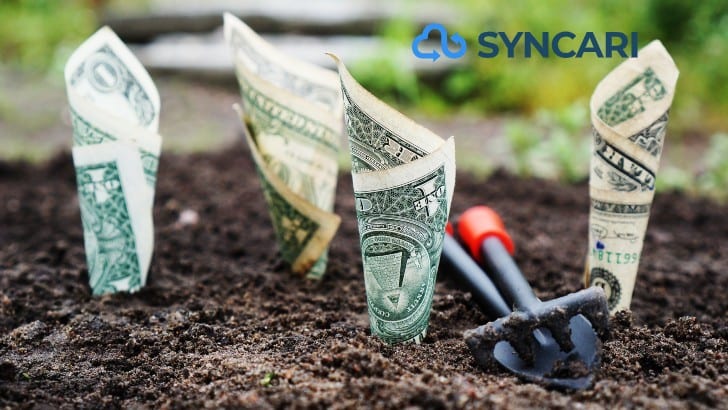 Syncari has raised $17.3 million in a Series A funding round led by Crosslink Capital. Other investors included its seed round investors ANIMO, NextGen Venture Partners, SignalFire, and Dig Ventures. The company has now raised a total of $26.8 million for its no-code data automation platform.
The platform aims to address data quality by combining integration, automation and data management into a single platform. It will use the funds to accelerate its growth and will invest in its sales, marketing, customer success, and engineering teams to achieve that.
What is Syncari?
Syncari believes that it has developed a step change from the traditional IpaaS platforms. It directly addresses the inconsistency of data across an enterprise application landscape. Connectors are called Synapses, these understand data schemas at the endpoints.
The Syncari multi-directional sync engine (patent pending) automates and governs data flow connects over 30 enterprise solutions. These include commonly used databases and data warehouses such as PostgreSQL, MySQL and Amazon Redshift. Application Synapses include Salesforce, Eloqua, MS Dynamics 365, Marketo, NetSuite, Workday, and Sage Intacct.
Using these synapses and the no-code automation engine, organisations can connect applications to ensure data consistency across their architecture. This removes the need for point to point and customised solutions.
Crosslink Capital was one of the potential investors that saw the opportunity. Phil Boyer, a partner at Crosslink Capital, commented: "While the rapid adoption of cloud infrastructure and SaaS tools by companies large and small has brought many benefits, it has also created meaningful challenges of dealing with multiple systems of record and data disaggregation.
"The market opportunity for Syncari to reinvent data management to solve these challenges is enormous and transformative. Today, companies looking to achieve data consistency across their systems have two options: cobble together disparate ETL/ELT, data transformation, and data warehouse solutions — or use Syncari. We think the choice is clear, and we are excited to partner with the Syncari team on this journey."
Why Syncari?
Data quality is a major issue for many organisations. The Syncari solution aims to address that. For example, data consistency of information across Sales, marketing and Service will help each function. Marketing can ensure they are targetting the right person at the right time. Sales can accelerate time to order. Customer success can ensure they are kept up to date with the latest changes and improve customers success.
Nick Bonfiglio, co-founder and CEO of Syncari, said, "We see a huge and largely unaddressed market opportunity: to make the modern tech stack operate as one efficient system with trusted, unified data. This oversubscribed Series A round underscores that investors see the same opportunity and demonstrates their confidence in the work done over the last two years by Syncari's team. This funding will further accelerate our product innovation and support our go-to-market strategy and investments."
Customers such as Mobilize, Inkling and Conga agree. Chris Thompson, head of marketing operations at Conga, commented: "Syncari is helping us simplify and democratize data management as we gear up to enter a new phase of growth. My team loves that it's codeless yet really powerful. Every data policy we build gets enforced automatically across every connected system, meaning we can actually achieve data consistency across the stack."
At Mobilize, Syncari connected and brought consistency to data across Salesforce, Zendesk and Hubspot in less than 30 days. Matt Cannell, VP Marketing at Mobilize.io, commented: "Syncari gives us a clean dataset for our GTM team to use in understanding intent, targeting, analysis, and uncovering trends. And that same dataset is now shared across our top systems of record." The result saw savings of $350,000 and an improvement in data quality of 60%.
Enterprise Times: What does this mean
Syncari has a targeted approach to data quality. Even though it only connects around 30 products, this makes up a large proportion of the software architectures. This funding round will help it to add more Synapses and increase its footprint.
Syncari currently lists eight open positions, although it appears to be recruiting only two of them actively, which may now increase. In total, LinkedIn indicates that the company has 31 employees and a single office in California. It will need to increase its geographical footprint if it intends to grow quickly.