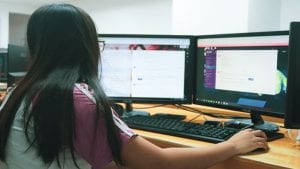 HelpSystems has acquired Agari, a company that specialises in email security. It is the fourth acquisition by HelpSystems in 2021 and comes just a few days after it acquired Beyond Security. As with other acquisitions, the purchase price was not disclosed by either party. However, Agari has raised US$84.7M over six funding rounds, with the latest in 2018.
The move will sit well in the HelpSystems Data Protection division and adds functionality that HelpSystems currently lacks. Agari was involved in the creation of the DMARC email authentication standard. Add this to capabilities that Bolden James, Titus and Clearswift already provide, and this creates a very powerful email protection platform.
Kate Bolseth, CEO, HelpSystems, said: "Cybercriminals increasingly use email as a prime way to infiltrate businesses and gain access to sensitive data and IP, causing untold damage in terms of cost and reputation.
"We're thrilled to welcome Agari and their email phishing defense prowess to the HelpSystems family. Agari will be a notable asset to HelpSystems as we work together to give global customers new tools for securing their valuable data and achieving peace of mind." 
Why Agari?
HelpSystems already has multiple solutions to encrypt, do data classification and identify PII in email. Agari adds something different. Its focus is on detecting and responding to email attacks.
The company has five products. Three of these focus on the detection, response and active defence of phishing attacks. The fourth deals with brand protection and appeals to enterprises who find their brands used as phishing lures.
It is the fifth product that is arguably the most interesting – Agari Identity Graph. This uses a graph database to map the behavioural patterns between individuals, brands, businesses, services and domains. It will appeal to Managed Security Service Providers (MSSPs) and large conglomerates with global reach and multiple brands.
One of the advantages of the Identity Graph is the ability to track and spot email attacks. For example, when a user receives an email that purports to come from a trusted brand, Identity Graph can spot if the domain it comes from is real or fake. It checks to see if the domain is using a homophone attack to disguise its intent. This is where the attacker exploits character sets to create fake domains to trick users.
Enterprise Times: What does this mean?
When HelpSystems acquired Beyond Security last week, Enterprise Times asked, who next? Now we know, Agari. Like HelpSystems other acquisitions, this is more about additive features to the HelpSystems platform than overlap and market share. It is a smart move and one that helps project the company into a different space.
Agari is also a cloud-native company. It fits well into HelpSystems portfolio and makes its cloud platform look more impressive than competitors who are still migrating into that space.
Building a comprehensive security platform makes sense at one level, and it's been done before. The problem in the past is that these mega-platforms are often not everything they promise. As such, many organisations have resorted to buying best-of-breed and building their own platform.
Importantly, HelpSystems isn't playing the 'one platform to secure them all' card, at least not yet. What it has done is build out the various focus areas and deliver a range of integrations. It's a smart move that allows its platform to become the core component in any enterprise security deployment.
With two acquisitions in quick succession, once again, the question is, who's next?