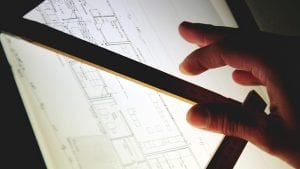 2020 will no doubt go down in history as one of the most disruptive years for businesses of all shapes and sizes. If a global pandemic that prompted rapid organisational change wasn't enough to contend with, businesses also had to prepare for Britain's departure from the EU, which was made official during the closing minutes of the year. With the pandemic still casting a large shadow and the finer details around Brexit yet to be established in real terms, 2021 is already shaping up to be another potentially disruptive year. How will organisations assess the impact on their businesses, teams and processes? How, during such turbulent and uncertain times, can organisations mitigate the impact on progress toward long-term business objectives?
360-degree visibility
The answer lies in the art of Enterprise Architecture (EA). The primary goal of an Enterprise Architect is to help an organisation proactively and holistically map out a path forward, often providing much-needed clarity on existing business functions. EA can give a business 360-degree visibility over its current set-up and identify what needs to change to get from one objective to the next, from application and technology management to data and business strategy modelling. If an organisation were a vehicle and the people its engine, Enterprise Architecture would be the on-board diagnostic system.
Before the global health crisis, the digital transformation imperative was there, but it was regarded as a long-term strategy with milestones measured in years rather than months. That all changed with a rapid shift toward cloud-based remote working for the majority of sectors. This caused business leaders such as CIOs and CTOs to rapidly rethink their digital rollouts. The whole year will be looked back on as a catalyst for digital change, underscoring the need for a more condensed strategy-to-execution cycle. Businesses will need to be more agile than ever before. They'll need to pivot, change, assess, rationalise and operate in a constant state of preparedness – and that's where EA comes in.
Here are three ways businesses can help to smooth out business bumps beyond Brexit:
Benchmarking
For change to be effective, it needs to be benchmarked. That means a business needs to have 360-degree visibility over its current (or pre-change) set-up, including any productivity gaps or inefficiencies. Executive-level decisions are often made at a relatively abstract level, but by benchmarking your existing processes, decision-makers can have a birds-eye view of strategy, goals, people, processes, data and technology, and how they all relate and interact with one another. So, if a business had to rapidly change direction due to a particular decision on trade, for instance, it would know what its capabilities were and what technology, people and processes would be involved.
Roadmapping
It's one thing for an organisation to have an understanding of its current capabilities and processes, but for a business to pursue its overarching objectives and move forward, more is needed. Key decision-makers need to have a complete understanding of where the business currently is, where it needs to be, and what might stand in its way. By creating a dynamic roadmap that can account for uncertainty around trade, inventory, human resources and the tech and tools that might be required, businesses can ensure they're prepared to make decisions confidently and at speed in pursuit of their overall goals.
As part of the road-mapping process, Enterprise Architects will get buy-in from stakeholders and map out smaller business functions that will contribute to a greater whole. This helps to remove any potential friction and can make decisions easier to make. In the case of Brexit, effective road-mapping could help a business to better communicate and influence inter-organisational change as it navigates issues around logistics, distribution and what software might be needed.
Even as we're writing this piece, the EU has postponed the ratification date for the Brexit trade amid concerns around the border in Ireland. These events can have a knock-on impact on business and trade but are completely unpredictable. With the right preparation in place and continuous, effective blueprinting and road-mapping, businesses will be able to weather – or even benefit from – these changes.
Renewing Systems
Once a business has benchmarked and has a roadmap in place, it's time to start looking at how the business might effectively start moving toward its target. This will involve:
Identifying the right data
Extracting the right data
Cleaning up dirty data
Rationalising application usage
Identifying cost savings within the IT estate
Prioritising IT initiatives
Is the organisation spending too much or too little on a particular IT initiative? Are new applications needed to facilitate a top-down strategic decision? Will there be any security ramifications to accommodating a new piece of software or upgrading an existing one?
Pivoting towards progress
In all, Enterprise Architecture is the alignment of business strategy with operational technology. It's designed to help organisations pivot as a whole entity, maintaining security, continuity and efficiency. With Brexit and pandemic uncertainty still on the horizon, despite a deal being struck and a miraculous vaccine rollout, businesses would do well to employ EA as an ongoing best practice.
---
Headquartered in London and founded in 2004, Orbus Software is a software vendor and a globally recognised leading provider of software and services for digital transformation. Its solutions drive alignment between strategy and execution, leveraging familiar Microsoft tools to ensure rapid adoption and best-in-breed functionality.
Orbus Software's products (iServer and iServer365, together with the Solutions Hub) provide customers with a strategic decision-making platform that address key transformational disciplines, including Enterprise Architecture (EA), Strategic Portfolio Management (SPM), Business Process Analysis (BPA) and Governance, Risk and Compliance (GRC).
Orbus Software's customers are predominantly large, blue chip and government organisations located across the Americas, EMEA, Australasia and the APAC, spanning all industry verticals. The company is customer-centric to its core, and wholly focused on delivering technological innovation that further accelerates customer success. Customers include: AstraZeneca, IKEA, Motonovo, Kelloggs, Dell, Mastercard, New York Power, Mayo Clinic, Rio Tinto, Brisbane Airport, CIB Bank, Schroders and Saab.