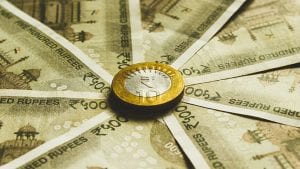 Mindtree, a digital transformation and technology services company, has reported strong growth for 2021 and a strong order book for 2022. The positive outlook comes as net profit for the year ending March 2021 showed growth of 69.6% to US$150M. This increase in profit comes against a drop in revenue of just 1.1%, down to $1.076B. The company has also increased its dividend by 175% over 2020.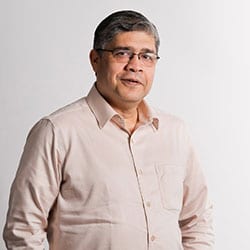 Debashis Chatterjee, Chief Executive Officer and Managing Director, Mindtree, said: "We are proud to deliver another strong quarter, driven by significant traction in our client portfolio globally, leading to revenue growth of 5.2%, EBITDA of 21.9%, and an order book of $375 M at the end of Q4. Our journey of profitable growth and seamless delivery during the pandemic year has been made possible by the resilience of Mindtree Minds, the commitment of our leadership team, and above all, the continued support of our clients.
"The final dividend of ₹17.5 (INR) per share announced today reinforces Mindtree's commitment to enhance shareholder value. For the year, we delivered revenues of $1,076.5 M and margin expansion of 680 bps, while increasing our order book by 12.3%. As we enter FY22, we are confident that continued client demand for our transformative services, a strong order book, and our strategic investments position us well to deliver double digit growth and sustain EBITDA above 20%."
Key numbers from Mindtree 2021 reporting
A strong fourth quarter has helped Mindtree keep the momentum it gained earlier in the year. Importantly, its revenue growth recovered from a dip earlier in the year. The key financial highlights are:
Quarter ended March 31, 2021:
Revenue at $288.2 million (growth of 5.2% q-o-q / 3.5% y-o-y)
Net profit at $43.3 million (decline of 1.9% q-o-q / growth of 53.4% y-o-y)
Year ended March 31, 2021:
Revenue at $1,076.5 million (decline of 1.1%)
Net profit at $150.0 million (growth of 69.6%)
When compared with FY20, these results look even more impressive. For example, FY20 closed with 307 active clients, 23 of whom were rated as worth $10M+. FY21 closed with 270 active clients and 44 worth $5M+. To have improved turnover and revenue as active client numbers drop shows that the company is focusing on higher-value customers.
To service those customers, the company has also taken on more staff. It now has 23,814 employees, up over 1,800 across the year and reversing the headcount drops in Q1 and Q2. It means that the company is gearing up for FY22 by ensuring it has the right staff on board to meet customer demand.
Enterprise Times: What does this mean?
Improving profitability when the global economy went into a major spasm due to the pandemic is a success in itself. Mindtree has been helped by companies realising that they need to improve their digital transformation to manage a large remote workforce. It has picked up an increasing number of high net worth contracts from organisations wanting transformation.
Perhaps the most impressive thing here is that despite a reversal in overall revenue, profits have soared over the year. It shows more margin, better control of costs and, perhaps, a shift in the way contracts are structured.
The challenge now is to get back to increasing revenue, winning more clients while maintaining profitability