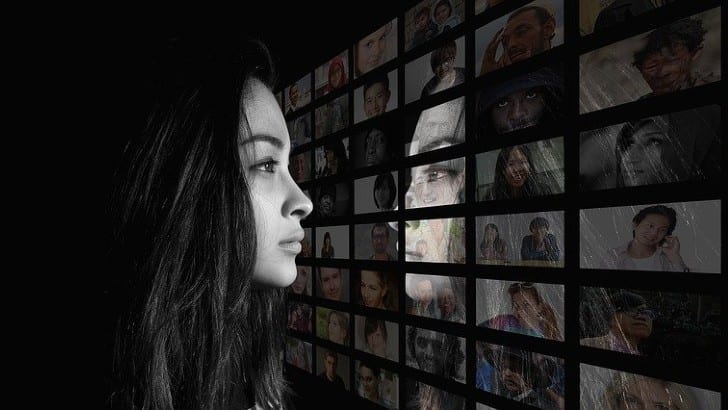 The iCIMS Spring release 2021 is here. iCIMS has added new features, announced integrations, and improved additional functionality for its Talent Cloud. Organisations are turning their minds back to hiring as vaccination programs roll out. The iCIMS April Insights report highlighted that job openings are up 22% since the start of 2021.
While applicants are searching further afield for roles, the actual hires are not rising in line. In the US, out-of-state hires have held at a steady 8%. Hiring is increasing by 18%, but worryingly, applications continue to decline. They are down 23% since the start of the year. Organisations, therefore, need recruitment tools that will help them attract recruits in what could become a new phase of the war for talent.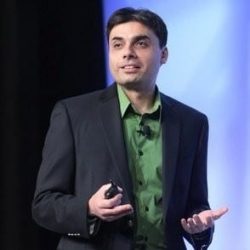 Chirag Mehta, chief product officer at iCIMS, commented: "The pandemic has brought a new standard of talent acquisition that requires flexible and adaptable consumer-grade user experiences to meet automated, yet authentic, engagement with candidates and employees.
"The iCIMS Talent Cloud empowers recruiters and hiring managers to accelerate virtual hiring, and deliver on building a holistic diversity, equity, and inclusion journey for candidates, all within a unified, future-proof AI-driven platform."
Spring Release
With the Spring release, there are three new products
iCIMS Video Studio: It is now possible to integrate videos created within Video Studio into offer letters and onboarding programs. It was already possible to add them to iCIMS CRM and career sites. This results in the offer letters and onboarding experience being personalised. It also ensures that the organisation has a greater chance of hiring the applicant.
iCIMS for Microsoft Teams enables interviews to provide feedback during and after live Microsoft Teams interviews from within Microsoft Teams. The feedback is then passed to iCIMS Applicant Tracking. Correction: First launched in Winter 2020, the integration has been enhanced.
iCIMS for Microsoft Dynamics 365 is currently only available in the US. No date was given for its launch elsewhere. It integrates the iCIMS Applicant Tracking solution to Microsoft Dynamics 365 HCM. It ensures that there is data consistency from applicant information through onboarding to employee information.
The update also comes with two new features and updates within iCIMS Applicant Tracking (ATS) and several other enhancements. One future enhancement highlighted in the release notes and in early access is an enhanced integration to Zoom. This will allow interviewers to book and schedule Zoom meetings without having to leave iCIMS ATS.
iCIMS ATS improvements
For iCIMS ATS, this release provides a new feature that leverages iCIMS Talent Cloud AI to provide an automated talent matching capability. Once the recruiter has identified an ideal candidate, they can request the AI to search the candidate database and surface candidates similar to the skills and experiences of the ideal candidate. The benefit is that it will surface those candidates without the bias sometimes seen by a CV reviewer. Each new potential candidate has Talent Matching Similarity Score with a graphical indicator to show how close the experience and skills match is to the ideal candidate.
Enterprise Times also asked iCIMS more about this feature and what users can expect in future releases. The reply was: "The Talent Cloud AI features (including Talent Match) rely on the advanced AI models that weight and prioritize relevance based on their deep understanding of industries, roles and skills, on both declared and derived skills (those that are not explicitly listed), maximizing fairness and accuracy.
"Our skills cloud is built with a continued renewal approach, where new skills and job titles are discovered and introduced into the industry's most comprehensive data lake. While we do not expose the ability to influence the algorithms to individual users, there are a variety of filters which allow the users to explore matches further. There will also be more coming on this in the next two releases."
Three new enhancements
Enhancements include two new features in the recently launched Dynamic Candidate Profile. A new Quick View icon surfaces a preview of the candidate's associated jobs, talent pools, pipelines, and events. It surfaces a complete overview of the applicant's interaction with the business. Also, iCIMS has also completed the integration of iCIMS Text Engagement with ATS. This enables recruiters to interact with candidates using SMS from directly within the Messages tab of ATS.
The third enhancement introduces a new Diversity, Equity, and Inclusion (DEI) analytics capability. It enables HR leaders to identify where candidates from different backgrounds exit the hiring process. This enables them to see where they can introduce more inclusive measures at different stages of the process, whether self-identified, race, ethnicity, or gender.
Recruiters can set goals for each stage and receive alerts if a percentage falls outside a threshold. It identifies the sources of different candidates. Thus if a specific source only receives CVs from a narrow section of society a decision to change sources, the recruiter can make a rapid decision. This feature is now available in the US under early access.
DEI analytics should be generally available in the summer. While veterans and disability are not included in this version an iCIMS spokesperson informed Enterprise Times that the intent is to include this in the general release.
Enterprise Times: What does this mean
Another substantive update from iCIMS with more to come. The integration to Teams and the upcoming Zoom integration will make life much easier for recruiters. With DEI increasing in importance, the new analytics functionality will enable recruiters to enhance to hire from a more diverse pool. Thus enhancing the organisation's diversity status.
iCIMS continues to enhance the Talent Cloud. It is leveraging recent acquisitions and introducing AI to increase efficiency for recruiters.