For twelve months, COVID-19 has defined global financial activity and simultaneously sped up widespread tech-driven shifts in both business models and our personal lifestyles. As a result, the technology sector saw a sharp rise in fundraising activity throughout 2020. This trend has only accelerated into the new year.
Following Brexit, recent reports such as Lord Hill's listings review and Government initiatives such as the 'Ten Tech Priorities' have highlighted what is needed. Now is the time for London to reinforce and enhance its status as a global tech hub, which attracts the best and the brightest tech and digital businesses.
Encouraging signs of refreshed rules
There is no doubt that London has faced challenges. Both in terms of the City's attractiveness and also from a decline in market listings. Companies have opted to seek funding from private markets, away from the glare and regulatory burden of publicly regulated markets. The number of companies listed per year in London has fallen by 40% since 2008. The City has hosted only 5% of global stock market flotations between 2015 and 2020.
However, Lord Hill's recent listings review is an encouraging step towards revitalising the London market following the turbulence of COVID-19. It is an initiative that will help the City in its efforts to remain a global fundraising powerhouse. Key proposals include:
The removal of SPAC suspensions
Reduction of the free float requirement
A re-examination of the prospectus regime
The use of dual-class share structures
All have the intention of refreshing the market to ensure that it remains competitive with emerging financial centres such as Amsterdam.
These modernisations will be key to re-establishing the attraction of London as a global financial centre, particularly given the need to drive economic recovery post-pandemic. But, as with any loosening of restrictions, authorities will need to strike a careful balance. They must create an appealing environment for target companies while ensuring that there are measures in place to prevent the rise of rogue actors and poor governance.
In addition, it is also very encouraging that Lord Hill's recommendations emphasise the importance of technology in improving participation in listings and fundraising for retail investors. Digital platforms such as Primary Bid could play a key role in strengthening investor education and widening the available pool of capital for companies. This is a core attraction that will serve a dual purpose of bolstering economic recovery for the UK post-pandemic.
Technology first
It has come as no surprise that the technology sector has thrived throughout 2020. Few elements of our lives have been untouched by digitalisation as lockdowns have necessitated indoor lifestyles and moved many operations online. The tech sector has predictably boomed, with ten start-ups alone securing $3.5 billion of total UK tech VC investment.
This trend is not set to slow down. Indeed, momentum has already continued to gather pace in the opening three months of 2021, with the UK tech sector garnering record investments of almost $8 billion. The growth of listed companies and promotion of IPOs on the London stock exchange will be crucial to enabling further digitalisation of services as well as underpinning economic growth as we emerge from lockdown. However, the need to create an attractive financial environment for these activities is not just a matter of internal importance. As the market blossoms, so too will international interest.
Lord Hill is building on strong foundations
London has hosted several high-profile IPOs despite the economic unpredictability borne from COVID-19. Companies such as The Hut Group and Moonpig floated at £920 million and £1.2 billion, respectively. Several UK tech companies achieved unicorn status in 2020, with London outperforming all other European cities. This momentum is set to continue, with a list of IPOs for 2021. This will include big hitters in the technology sector such as Wise and Darktrace.
Yet, the valuations of many tech companies are still not as high as those in other international markets. VC investment in tech companies in the US reached $144.3 billion in 2020, far outstripping the closest competition in China, which raised $44.5 billion. The UK came in third at $15 billion, increasingly demonstrating a healthy market for tech start-ups, the attraction to international investors is clear. In 2020, 63% of investment into the UK tech market came from overseas, and this trend looks set to continue to rise as London looks towards the floats of companies such as Deliveroo. Structures should be in place to ensure that UK markets and investors are protected within these activities and encouraged to participate in their own growth.
Digitalising investor relations
The Government's recent 'Ten Tech Priorities' outlines how it intends to shape a new golden age for tech in the UK. They also have a focus on ensuring companies can access growth capital at every stage of their cycle, which is great to see. We should, however, recognise that the scale-up level is currently the key missing piece of the jigsaw for the UK's tech companies. The Listing review goes some way to help here, but the UK needs more scale-up capital and more scale-up expertise. We see that, at present, too many UK tech start-ups work to an exit strategy of being acquired while relatively young rather than scaling into a significantly larger business. Stakeholders across business and Government should not lose sight of this fact and keep it high on their agendas.
Indeed, companies have never had such need for capital as they do now, yet communicating with investors has never been more challenging. That is why at Edison we have developed a 'digital first' IR proposition. Essentially this means expanding the use of tech, online and web-based tools and platforms to ensure companies can continue to access the capital they need for growth. Edison's research is now globally distributed, available across 60 financial platforms including Bloomberg, Refinitiv, and S&P. Edison's digital platform then monitors the behaviours of tens of thousands of investors by using smart targeting.
London has established strong foundations for itself as a prime fundraising environment for high-growth companies. The final piece in securing its status will be a process of digitalisation that matches the innovations of the companies it lists, and which elevates the knowledge of UK investors. The shift to digital IR, equity research and corporate fundraising is just beginning. I would say Lord Hill's review is an encouraging indication of how the City needs to go further in this regard.
---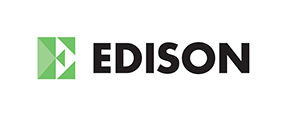 Edison Group is one of world's leading investment research companies, working out of London, New York and Sydney in the main capital markets and conducting research on nearly 500 companies. Subscribers to their multi-sector research include blue chip corporations such as Manchester United, Serco, Airbus, John Lang and Britvic, and they have had partnerships with Deutsche Boerse, the Tel Aviv Stock Exchange and the New Zealand stock exchange.