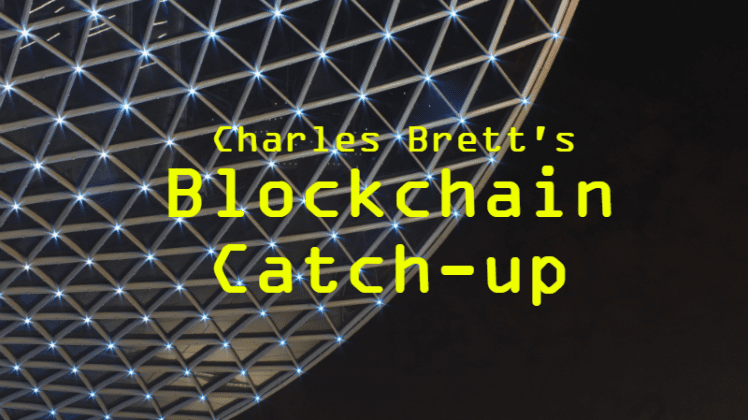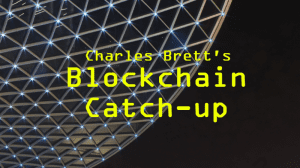 This is a Charles Brett's start-of-the-week Enterprise Times 'blockchain catch-up' Week 13. Necessarily it is idiosyncratic and selective. It is also shorter than normal, due to the holidays.
It is not intended to be comprehensive but does seek to highlight 'Quick Takes' on specific developments as well interesting pieces to read, a listing of some (not all) announcements/press releases and pointers to upcoming events.
Quick Takes – Charles Brett's Blockchain Catch-up Week 13
Visa to settle transactions in USD Coin (USDC)
With the direct acceptance of payments in USD Coin, Visa will forge new connections between digital and traditional currencies by bridging the worlds of digital and traditional fiat currencies. To start with it will use USD Coin (USDC), a stablecoin backed by the US dollar, to settle a transaction with Visa over the Ethereum blockchain. In this context, settlement is the daily exchange of funds between Visa's issuing and acquiring partners over VisaNet to exchange value for cleared and settled transactions – and not between individual consumer accounts.
Visa's standard settlement process requires partners to settle in a traditional fiat currency, which can add cost and complexity for businesses built with digital currencies. The ability to settle in USDC can ultimately help Crypto.com and other crypto native companies evaluate new business models without the need for traditional fiat in their treasury and settlement workflows. Visa's treasury upgrades and integration with Anchorage also strengthen Visa's ability to directly support new central bank digital currency (CBDC) as/if they emerge in the future. Visa is piloting the capability with Crypto.com, a Visa partner. Their joint plan is to offer the USDC settlement capability to additional partners later this year.
Quick Take: support for digital currencies for settlement marks another step forward for Visa's 'network of networks' strategy. It wishes this to act as a means to enhance all forms of money movement, whether on the Visa network or beyond. By harnessing its global presence, Visa seeks to differentiate its value to the settlement ecosystem while ensuring cryptocurrencies become – or remain – secure, useful and relevant. Enterprise Times will watch with interest how settlement volumes grow, or do not.
7 pieces to read – Charles Brett's Blockchain Catch-up Week 13
Selected announcements/press releases/opinions – Charles Brett's Blockchain Catch-up Week 12
Multibridge allows migration to a new blockchain with zero waiting time and downtime (press release)
Selected upcoming events