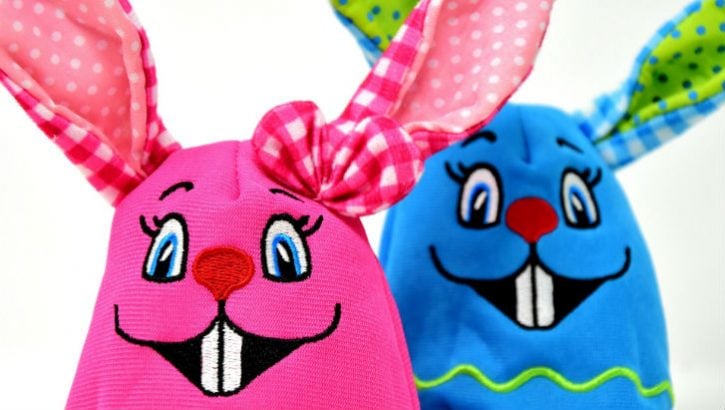 Easter Weekend means a long weekend in the UK, but it hasn't stopped the rollercoaster of news. Enterprise Times latest premier partner, Kimble Applications, announced a restructure of its leadership for growth, and we spoke to Sarah Edwards, Chief Product & Strategy Officer, about the changes.
FinancialForce strengthened its partner focus with a new appointment. There were several product announcements, some below, including IRIS Financials and Zumzum. QAD rolled out a major update to its platform, and Vizibl announced some updates at its annual conference. WalkMe published some interesting findings about Digital Transformation and software adoption.
Pick of the week
Ingram Micro has finally formally unveiled what it will do with the Harmony PSA acquisition it made in May this year. CloudBlue, an Ingram Micro Business, announced the completion and integration of Harmony Business Systems. Harmony PSA is now available on the UK Ingram Micro Cloud Marketplace.
Harmony PSA provides a solution for Ingram Micro customers, notably resellers and MSPs. It has customers in 15 countries and supports multiple languages. Nimesh Davé, president of CloudBlue and Ingram Micro Cloud, commented: "The acquisition of Harmony is a direct response to our MSP partners' requests to help them quickly transform and grow a cloud services business with less risk. We are delighted to have the Harmony team join our CloudBlue community as we expand our technology offerings."
Steve Powell, co-founder, and CTO of Harmony Business Systems, commented: "We're extremely excited to join the CloudBlue family to capitalize on our shared commitment of driving growth for our customers. By working together, we will dramatically scale our customer base and expand our offering across various marketplaces."
This deal makes sense, though CloudBlue will need to ensure that HarmonyPSA is available on the US Marketplace. If the company is to scale quickly it will face competition from the likes of Kaseya and ConnectWise. However, if HarmonyPSA can integrate its solution to the Ingram Micro platform to bring additional benefits, it will be interesting to follow.
Acquisitions
ThoughtSpot is to acquire SeekWell, a SQL and Python IDE built to help data-driven teams work faster. It enables teams to extract data from Postgres, MySQL, Snowflake, Redshift, and SQL Server using SQL and place it into applications such as Google Sheets, Salesforce, Zendesk, and Slack. Terms were not disclosed.
Appointment
Ursula Burns, former Chairman and CEO of Xerox and VEON Ltd, has joined the Icertis Board of Advisors.
Ramon Ray, entrepreneur and founder of SmartHustle Media, has joined Oracle NetSuite as its first Entrepreneur in Residence.
Syniti has appointed Kate Reed as Chief Marketing Officer. She was previously CMO at IBM Security.
UKG announced that Ms Ivonne Vargas Hernández, an author, journalist, and speaker based in Mexico City, has joined the Workforce Institutes distinguished board of advisors.
Business
6Sense raised $125 million in Series D funding led by D1 Capital Partners. Other investors included Sapphire Ventures, Tiger Global, and Insight Partners. The company was valued at $2.1 billion.
Asite has achieved the BSI Kitemark for its BIM software.
BMC has published a Forrester Consulting Total Economic Impact Report for BMC Helix. The solution has helped organisations increase agent productivity by 20%, 50% of tickets resolved through self-service and automation, and a 90% reduction in incidents caused by DevOps changes.
Celonis, IBM, and Red Hat have formed a strategic partnership to help accelerate the adoption of the Celonis Execution Management System (EMS) and help deliver more flexibility and choice in how customers deploy the technology.
Groove, the leading sales engagement platform built on the Salesforce platform, announced a new integration with Seismic, a leading sales enablement platform.
itelligence will now operate as NTT DATA Business Solutions AG from the 1st of April. NTT DATA Business Solutions is one of the largest global SAP partners and generated revenues of just over €1billion in 2020.
Katana is now a Shopify Plus certified partner app.
In two initiatives, Oracle is helping those worst hit by COVID recover faster. It has made the REST API specifications in the Oracle Hospitality Integration Platform (OHIP) freely accessible through GitHub under the Universal Permissive License (UPL) model. It also launched Oracle Cloud Lift Services. This gives Oracle customers expanded access to technical tools and cloud engineering resources to migrate workloads to Oracle Cloud Infrastructure (OCI) quickly.
Qlik has deepened its partnership with Snowflake, the Data Cloud company. The new joint solution will enable faster ingestion and on-boarding of analytics-ready SAP data to Snowflake. It will achieve this through accelerated data pipeline creation and ongoing data streaming with Qlik Data Integration.
iPayLinks, a global cross-border payment platform, partnered with Salt Edge to equip its platform with the functionality required to be compliant with the pan-European payments directive.
SolarWinds has filed a Form 10 registration Statement for the spin-off of its MSP business N-able.
Teampay, the leading distributed spend management platform, is now able to support identity management technology from single sign-on vendors Okta, OneLogin, and Rippling
TechnologyOne has signed an exclusive agreement with Shared Service Partners (SSP), the country's principal provider of procurement and corporate services to credit unions. The two organisations will work together to help Australian credit unions strengthen their security, manage their procurement operations, and take advantage of the reduced input tax credits (RITC) available.
Customer
AccountsIQ unveiled a list of twelve accounts it on-boarded onto its cloud-based solution over the last 12 months. The clients listed are Throgmorton, BayWa r.e, Three60 Energy, Intriva Capital Advisors, Tandem Bank, Integra Technical Services, Eyre and Johnson, Private Equity Recruitment, Phelan Energy Group, 17 Capital, Iomart, Thermatic, and PortSwigger Ltd.
Artisan homeware business Bloomist has selected Brightpearl and Shopify Plus to help manage its growth as it enters the next season in its success story.
SteriCare Solutions, a global leader in medical-grade water and saline products designed for irrigation, wound care, and prefilled syringes, has deployed Infor Syteline ERP with the assistance of Copley Consulting Group.
TAB Bank is using MuleSoft to build its open banking strategy and grow an ecosystem of partners.
Perfect World Entertainment selected its CCH Tagetik expert solution to replace its legacy corporate performance management (CPM) systems.
Hankook Tire has switched to Rimini Street to support its SAP Applications.
The Technical University of Denmark (DTU), a leading university in the areas of technical and natural sciences, is using TigerGraph's advanced graph analytics with machine learning and AI techniques to improve the treatment of acute lymphoblastic leukemia.
J&J Worldwide Services, a government contractor providing quality, responsive, and cost-effective services to the United States Armed Forces, is using the UKG product suite to support the company's growth and improve the employee experience.
Product
Accelo will turn off and decommission its integration to QuickBooks desktop on April 8th, 2021 (April 9th) for its customers in Australia.
Acumatica will launch the construction edition of its ERP for Canadian businesses on April 15th, 2021.
Agiloft has released a new user interface and enhanced the AI capabilities of its contract lifecycle management solution. The 2021 spring product release adds a substantial improvement to Agiloft's AI capabilities, enabling enterprises to streamline contract import, review, and analysis.
Avaza has added Avaza Chat bringing collaboration to its platform. It supports tasks, channels, and direct discussions in a single inbox.
BlackLine launched BlackLine AR Intelligence. The new solution enables customers to manage financial risks and opportunities by providing access to real-time, actionable data to understand their customers' financial behaviours and use the information to impact strategic and operational decision-making.
Demandbase unveiled new powerful feature enhancements to its Personalization product. The new features are site customisation and forms enrichment.
IRIS Software Group has released the latest version of IRIS Financials (formerly PS Financials). Core to the new release is the ability to configure workflows and new dashboards with new graphs, charts, and visualisations. It also includes updates to assist Multi-Academy Trusts (MATs) gain further control and clarity on their financial status.
Pipeliner unveiled CRM Cloud v3.10.0. The release includes a new Accounts Matrix view. The introduction of quotas into the forecasts report. The ability to personalise a new interface tab and various other improvements.
Pulseway is rolling out an update to its network monitoring functionality. It introduces a much faster discovery engine for the Discovery & Deployment page and better detection of network devices through Nmap.
Data and insight company REaD Group has joined forces with The Software Bureau, Royal Mail and Mortascreen to launch Clean Contacts, the first data hygiene product for users of Microsoft Dynamics 365, one of the world's largest CRM platforms for SMEs.
Syniti, a global leader in Enterprise Data Management, today announced that the SAP Advanced Data Migration application by Syniti complements SAP S/4HANA® Cloud in the RISE with SAP offering.
SutiHR has updated the Recruitment and Goal Management modules of its HR Management application. There are new interview features and auto-schedule notifications for SMS and email formats.
Teamwork has introduced new iOS and Android mobile apps to support its project management software. The apps include a calendar view, the ability to add new tasks and projects, notifications, task and project lists, and a search function.
Workato unveiled details of the updates it released in March. The ability to automate the SuccessFactors on-boarding experience, user access management for Google Workspace, a new API library, the ability to map schemas in a single click, and an updated UI for recipe cards and filters.
Zumzum announced the latest release of its Financials solution built on Salesforce. It includes a new Back Transfer API to automate integration with Bank Account information.
Research
Calabrio published the "State of the Contact Center 2021: Cloud is Here. What's Next?" A survey of 273 contact centre leaders found that nearly three-quarters of organisations have adopted cloud platforms in the last 12 months. The study also looked at the use of AI, employee engagement, innovation, and the impact of cloud solutions.
Ivanti revealed that IT security budgets are spiraling out of control as organizations adapt to the Everywhere Workplace. The study in EMEA of 400 CISOs revealed that 92% felt they need to deploy better security measures. 80% want to replace passwords, and 81% expect budgets to increase over the next 12 months.
Mendix published four sets of findings from four different countries about digital transformation. The studies looked at views in Germany, the Netherlands, the UK, and the US.
In three separate press releases, Xero revealed the green shoots of growth in Australia, New Zealand, and the UK. In New Zealand, revenues grew by 1.5%, and jobs were up 1.8%. In Australia, revenue increased 5.1% year on year in February, and jobs were up 1.6% compared to a year ago. In the UK, as lockdowns start to ease, jobs rose 0.6%, though they were still down 2.2% from pre-pandemic levels. While revenues were down 3.2% year over year, the trend is up, and some regions returned to positive growth.