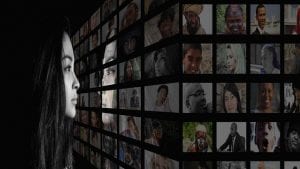 Pivotree, a global commerce and master data management (MDM) services provider has announced its strategic partnership with Noibu Technologies. Noibu Technologies provides solutions for eCommerce error monitoring and lost revenue prevention.
Noibu offers a software-as-a-service (SaaS) product that allows retailers to detect, prioritise and resolve revenue-impacting errors on their eCommerce sites. Through its work with some leading brands, Pivotree has the development capabilities required to gather Noibu's findings. In addition to monitor issues, and apply strategic resolutions — delivering an end-to-end service for its clients.
Locating revenue impacting site issues
"Even for eCommerce leaders that perform extensive testing, checkout bugs occur because of browser plugins or other third applications. We're pleased to announce that, through this partnership, we can help solve this challenge for our clients," said Greg Wong, Chief Revenue Officer at Pivotree. "Noibu's platform is an ace up the sleeve of our world-class commerce specialists. They will be able to precisely locate the most revenue-impacting bugs closer to the moment they appear than ever before. Preventing them from causing potentially millions of dollars in lost revenue."
Without an advanced monitoring service, eCommerce brands have two options. They have to identify negative trends in errant customer behaviour through analytics. Alternatively, they rely on end-consumers to notify the business. Noibu's platform allows Pivotree to see bugs as they happen. Understand the steps to replicate them, and then prioritise them for debugging. With the evolution in digital commerce, these factors have become critical to the customer experience and overall revenue for brands.
Delivering seamless eCommerce experiences
"The past year has changed how customers interact with brands entirely. Many companies seeing most or all of their business driven from online sales. These factors make revenue-impacting website errors more threatening for businesses," said Kailin Noivo, Co-founder and VP of Sales at Noibu. "Our partnership with Pivotree will help us reach more clients on enterprise eCommerce platforms. They can rely on Pivotree's world-class eCommerce experts to resolve these issues quickly and effectively."
Whether researching a product or making a purchase, a retailer's eCommerce site is a critical point in the customer journey. Given the importance of eCommerce during the COVID-19 pandemic, brands must put greater emphasis on delivering seamless eCommerce experiences. According to the company, this should be part of a larger Frictionless Commerce strategy. Pivotree helps brands adopt Frictionless Commerce holistically, addressing friction as an end-to-end issue, from raw materials to final delivery and customer service.
Six dimensions of frictionless commerce
"Noibu helps by identifying friction at the moment of purchase, where bugs can often prevent companies from maximizing revenue. Our audits on large eCommerce sites have been identifying 7-digit revenue-impacting bugs," adds Wong. "Our clients out-perform their respective industry averages. So the addition of Noibu gives them an additional competitive edge to deliver a more Frictionless Commerce experience."
Pivotree released the 2021 Delivering Frictionless Commerce Report with Environics earlier this year to help guide brands through creating Frictionless Commerce experiences.
Consumers indicate, in order to build loyalty and affinity, brands must deliver on the following six dimensions of frictionless commerce.
Fulfilment and Multi-Channel Alignment
Security and Payment Options
Ease of Access
Design and Navigation
Personalization
Customer Service.
The convergence of technologies in mobile, payments, data, and logistics has raised the bar in terms of the possibilities of a seamless customer experience. However, many businesses were already behind the curve in terms of investing in eCommerce solutions before the pandemic hit. To remain competitive, brands need to adapt to consumers' emerging needs and evolving expectations with respect to how and where they intend to discover, shop and engage with the products and services they buy.
Enterprise Times: What this means for business?
Businesses are expected to face economic uncertainty over the next 2-5 years. As a result, it makes it critical that investments in improving the digital customer experience deliver the greatest possible return. To do so, decision-makers must understand the underlying motivations that drive receptivity to frictionless commerce. They must remove the barriers or frictions that impact the user experience and cause shoppers to terminate their journeys.
For online merchants, integrating into a site performance monitoring tool is essential, to ensure the site is fully optimised. However, for many brands, such a service, is often an afterthought in their development process. Therefore, they will remain blind to issues in their checkout process. Or the high rate of declines on particular credit card payments or the slow page loading performance of the product pages. Ultimately, this hits the bottom line and consumer perception of the brand. Issues that could be alleviated by site performance and eCommerce monitoring tools provided by companies such as Noibu Technologies.