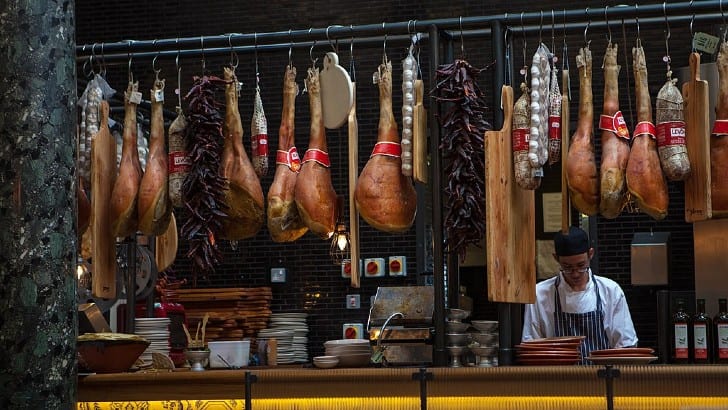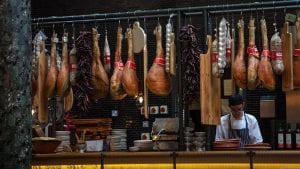 Infor has won yet another customer for its CloudSuite Food and Beverage solution. This time it is in Italy. Gruppo Levoni, a producer of cured meats, has selected the solution. To implement the M3 based ERP it selected Infor Gold partner Atlantic Technologies.
Gruppo Levoni operates across four locations in Italy with around 1,000 employees. The Infor M3 solution will be used by around 230 employees both in Italy and its US operations. The group operates a slaughterhouse in Mec Carni, drawing animals from across Italy. The meat is then cured in two ham factories in San Daniele del Friuli and Lesignano de 'Bagni. From there the meats are distributed to more than 50 countries around the world. In Italy, it distributes to more than ten thousand delicatessens alone.
This project is part of a wider digitization project. Levoni started it to respond to customer demand for quality and transparency as well as increasing competition.
Why Infor?
Nicola Levoni, President & Shareholder Levoni SpA, speaking in a recent Forbes article said: "Infor, with the M3 solution, provides an international and verticalized ERP system for Food. Thanks to Infor, we will be able to manage both the slaughterhouse and the cured meat production with a single tool, very different processes. "
Levoni also called out the implementation accelerator as an influence in the decision. These bring industry-specific functionality such as quality control and traceability processes embedded from the start, without the need for customization. Gruppo Levoni can leverage the predefined best practices and can also configure them to meet its specific demands.
Levoni continued adding: "Infor's advanced technology ensures smooth and standardized integration, upgrades and additional features, and advanced collaboration tools across departments. These characteristics have been greatly appreciated by the people involved in the project, from IT through the production departments to the board of directors."
Those potential integrations, both current and future, were further explained by Roberto Pigni, Levoni Group's information systems director. He commented: "The Infor OS platform seemed to us a very powerful tool that will allow us to manage both the interfaces with other business applications and the automation of business processes. We also greatly appreciate the expandability of the Infor M3 application ecosystem, which contains product lifecycle management (PLM) capabilities dedicated to the food sector and a solution for enterprise asset management."
The importance of a strong partner
Atlantic Technologies has previously delivered the Infor EAM at Lucart. It also has experience of deploying ERP solutions to other food processing companies, notably Rovagnati, a competitor to Levoni. It was presumably this experience that prompted Levoni to select them. Once engaged, Atlantic Technologies assessed the requirements and, having understood the business, proposed a roadmap for change.
Levoni added: "Atlantic Technologies does not just bring innovative solutions to the company, but also stimulated the adoption of a culture of innovation and continuous improvement. There was an immediate harmony between our companies."
Infor has found yet another partner that can help it implement its solutions to the Food & Beverage industry, this may be the first of several implementations by Atlantic. Angela Colucci, Atlantic Technologies' business development director said: "We are very proud to collaborate with Levoni and lead its innovation process. Atlantic has a consolidated experience with companies in the food sector all over the world, helping them to keep up with the evolution of demand and to satisfy the demands of a consumer increasingly attentive to the authenticity of the product.
"Thanks to the innovative technology of Infor and the specialized consultancy of Atlantic Technologies, Levoni will be able to manage the complex challenges of the sector and ensure profitability and resilience."
Enterprise Times: What does this mean
This is another big win for the Infor team, both with Levoni and also with Atlantic Technologies. Most of its prior case studies have been with Oracle JD Edwards. Has Infor managed to lure it from Oracle for this sector at least? Last year, Infor had several successes with Infor CloudSuite Food & Beverage including HSH in China, De Menken Keuken in the Netherlands, and Cloetta in Northern Europe. Atlantic Technologies is also not its only partner in the region as it recently signed up Sinfo One. Certainly in the Food & Beverage sector, Infor is going from strength to strength. It is unclear, however, what solution Levoni used prior to Infor. Can it lure some Atlantic Technologies JD Edwards customers to its cloud-based ERP solution?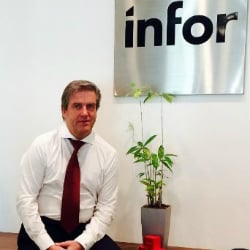 Bruno Pagani, Infor sales director for Italy commented: "Supporting a prestigious company such as Levoni, which represents 'Made in Italy' internationally, is a source of great pride for us. The food and beverage sector must adapt more and more to rapid changes in demand, and to respond to new customer requests, flexibility, agility, high safety, and compliance with regulations are required. I am sure that our specific technology for the meat processing sector together with the great expertise of Atlantic Technologies will accelerate the innovation process of the Levoni Group, supporting its growth."