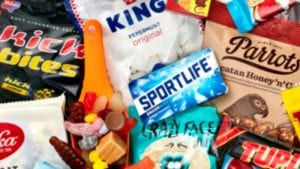 Cloetta, a leading manufacturer of confectionary in Northern Europe, is to continue its investment in Infor Solutions. The company has selected Infor CloudSuite Food & Beverage and will roll out the ERP solution to at least 650 employees in 2021.
Over the last few years, Cloetta has continued to invest in Infor solutions, having used M3 for several years. In 2014 it created a strategy of One ERP system. The intent, to roll out the solution across the group which now spans the Nordics, The Netherlands, Germany, Denmark, the UK as well as selling to other international markets.
In 2019 it rolled out Cloetta ERP to CandyKing UK, part of the leading pick & mix brand that was bought by Cloetta in 2017. It has now completed that roll out. Henri de Sauvage-Nolting, President and CEO commented: "In this quarter, we went live in Germany with our Global Solutions ERP system from Infor M3. And that also means that now all the plants and all the countries are on 1 ERP system." (Source: Analyst call June 2020 – Yahoo)
Besides its sales operations, the company has production facilities in eight locations across Europe. It also uses subcontract manufacturers, notably the four manufacturing facilities it once owned in Italy. With confectionery often an impulse purchase, Cloetta saw a decline in revenues of 21.9%, in the quarter ending June 2020. Sales picked up in the second half of the quarter though. While Cloetta will suffer from decreased demand, and the lag from closing production and supply chain changes to adapt, de Sauvage-Nolting expects the year to end with double-digit margins. This will be aided by returning sales and tighter cost controls.
Continuous upgrade
Infor CloudSuite Food & Beverage seems to have been a natural progression for the confectioner as it looks to keep its technology up to date. Per Svensson, Cloetta IT director commented: "In meeting the needs of our market, it's imperative that we have the agility to respond quickly to trends in order to capitalise on new opportunities, and ultimately maximise sales.
"Through moving to a more modern, digitalised platform from which to channel innovation and optimise our business, we had absolute confidence that Infor CloudSuite Food & Beverage was the right solution for Cloetta. We're looking forward to the journey ahead in partnership with Infor, safe in the knowledge that we'll have industry-leading capabilities that allow us to build market share in our key territories and subsectors."
Cloetta continues to invest in Infor solutions according to its press release based on:
The long-standing and trusted relationship with Infor
The deep industry functionality in Infor CloudSuite Food & Beverage; including quality control, recipe management and traceability
The cost-effectiveness of the multi-tenant cloud architecture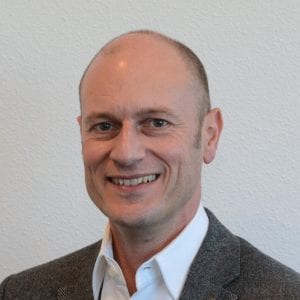 Marcel Koks, Infor industry & solution strategy director for food & beverage noted: "Digitalisation is undoubtedly a crucial lever in gaining market share. Infor's micro-vertical focus is designed to put capabilities that address issues specific to a given industry — whether that is processes, compliance, standards, KPIs or fulfilment models — into the hands of micro-vertical companies such as Cloetta, to help boost performance and, ultimately, increase market share."   
Enterprise Times: What does this mean
It seems that Cloetta already understands the cadence of cloud software. Since 2014 it has continued to roll out Infor M3 across the business. With the transition to Infor CloudSuite Food and Beverage upgrades will become easier.
While Cloetta is rolling out the solution to only 650 employees, the rest of the world is likely to follow. Once implemented, Cloetta will have better visibility of its data. It can also leverage the full modern functionality of the Infor CloudSuite.