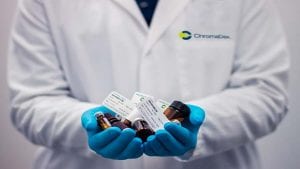 The ramifications of this year's global pandemic will continue to drive unprecedented digital transformation through 2021. In 2020, the widespread adoption of remote working, cloud computing and telehealth advances under Covid-19, put the global healthcare system to the test like never before.
2020 saw a rapid escalation in cybersecurity breaches. Yet, precautionary measures around data security and maintaining compliance to the critical Health Insurance Portability and Accountability Act (HIPAA), necessarily took a backseat. Organisations at every level of the healthcare ecosystem struggled to respond to overwhelming demands in critical global patient care.
In 2021, global healthcare must refocus. It needs to exercise best practice in the three key areas of administrative security, physical security, and technical security. We will undoubtedly witness new data security trends and threats. Additionally, organisations must be alert to possible proposed changes in HIPAA regulation.
Security and Classification – A Post-Pandemic Priority
HIPAA governs the data sharing requirements between GPs, labs and other specialist healthcare providers and insurers. But the healthcare system could not operate properly without this.
Keeping PHI, PII and PCI private in such a burdened, fast-moving and complex industry will continue to be an incredibly complex challenge. This is especially true for smaller organisations delivering on-the-ground, day-to-day health care. And because of its very nature, healthcare has, and always will be, a hot target for cybercriminals.
Cybersecurity will continue to be a critical concern for healthcare organisations everywhere in 2021. We can expect to see better, stronger security solutions thanks to our experiences under Covid-19. Healthcare organisations will adopt stricter data security protocols and enhanced security cultures. New methods of working, policies, priorities and technologies will emerge under the new remote working and telehealth scenarios we have adopted. And data classification and security will continue as a priority concern post-pandemic, at every level of the healthcare ecosystem.
Cyber Resilience
'Cyber Resilience' has started to enter the mainstream. Healthcare's focus is turning from just securing the borders to making sure operations can bounce back after an attack. Cyber resilience practices ensure that all network and systems data is protected and can be recovered rapidly in the event of a data breach.
In 2021 security vendors will be in a race to deliver next-generation tools and processes to safeguard hospitals, GP practices and associated patient healthcare organisations, taking patient data security a step further. Globally, cyber resilience frameworks will emerge as everyday strategies to address compromised data.  The end goal will be to protect data, reduce or eliminate data breaches, and meet the growing list of regulatory compliance requirements, under HIPAA, GDPR and new regulations like the CCPA in California.
Enhanced Edge Technologies and Security Solutions
Beyond PHI, PII and PCI, healthcare organisations will embrace new edge and remote technologies to implement more security practices to further safeguard the distributed workforce of the future. The rapid shift to more employees working remotely in 2020 is here to stay. It has exposed the vulnerability of home network environments. These are often less secure and more exposed than corporate healthcare networks.
This will continue to force healthcare providers to think beyond securing data only within the organisation's network. They will have to implement essential metadata support across files and emails that deliver data loss prevention (DLP), enterprise rights management (ERM), cloud access security brokers (CASB) and next-generation firewall solutions across the entire remote network.
Changes to HIPAA Regulations to be Debated
Certain HIPAA safeguards were relaxed in 2020. Now that telehealth has become the norm, we must look to modify elements of this regulation in line with our new working normal. Regulators must consider the key learnings under Covid-19 that should be incorporated into existing privacy and security safeguards. These will ensure an optimised, integrated and future-proofed data security solution going forwards.
HIPAA regulations protect everyone from doctors, hospitals, and private healthcare administrations to health insurance companies in the industry. It makes these guidelines essential for a wide selection of healthcare providers and business leaders. Healthcare organisations must ensure they are meeting these exacting standards of security.
Luckily, data protection schemas exist that automatically deliver identification and classification to data sets. They identify PII, PHI, PCI and other sensitive sets of patient information. They also help establish and enforce a uniform system of classifications and markings to documents and emails. It lowers the burden on front-line staff, delivering a solid foundation for the entire organisation's data governance strategy.
Through a robust and integrated approach to data governance, healthcare can continue to meet HIPAA industry data regulation. It can reduce insider threat and instil confidence at every level of the organisation and combat cyber criminality's rising tide in 2021.
For more information about HIPAA visit Titus' website: https://titus.com/solutions/regulatory-compliance/hipaa
---
Titus is synonymous with world-class data classification and our solutions are key components of HelpSystems' robust data security portfolio.
Titus solutions are trusted by millions of users in over 120 countries around the world, including top military, government and Fortune 100 organizations. With the addition of data identification and advanced machine learning technologies, Titus has evolved into a global leader in enterprise-grade data protection solutions.