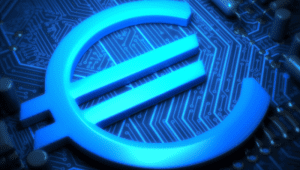 European institutional proactive involvement in Central Bank Digital Currencies (CBDCs) has ramped up in the past two weeks. The Banque de France announced that on 17 December 2020, it successfully carried out a CBDC experiment on with IZNES as part of an experimental programme launched last March.
In addition, the ECB and the European Commission (EC) are jointly to review – at a technical level – a broad range of policy, legal and technical questions emerging from a possible introduction of a digital euro. This review will take into account their respective mandates and independence provided for in the Treaties.
ECB intensifies technical work with the EC
The EC and ECB say they "are pursuing their efforts towards ensuring a strong and vibrant European digital finance sector and a well-integrated payments sector to respond to new payment needs in Europe". Their stated aim is to take account of:
digitalisation
rapid changes in the payments landscape
the emergence of crypto-assets
the possibility of issuing a digital euro.
These – jointly or severally – could act as a complement to cash and payment solutions supplied by the private sector. In this context, and after a period of preparatory work and review of public responses received, the ECB will consider whether to start a digital euro project towards mid-2021. Such a project would answer key design and technical questions and shape the tools needed in order to issue a digital euro (if the ECB were to commit).
Banque de France with IZNES
The Banque de France and IZNES experiment consisted of the subscription and redemption by investors of money market fund units on a private blockchain provided by SETL. The amount settled exceeded Euro 2M with cash settlements simulated by central bank digital money issued on the SETL blockchain.
From the technology viewpoint, the experiment required the development and deployment of smart contracts. This was necessary so that the Banque de France could:
issue and control the circulation of CBDC tokens
ensure that their transfer took place simultaneously with the delivery of the fund unit tokens into the investors' portfolio.
The experiment was carried out in collaboration with a number of financial institutions:
IZNES
SETL
CACEIS
CITIGROUP,
GROUPAMA AM
OFI AM
DXC.
Enterprise Times: what does this mean
In the latter (Banque de France) instance, the experiment looks as if it represents a significant step forward in assessing the levers that a CBDC might provide for enhancing the efficiency and resilience of settling financial asset trading in a blockchain environment. If wholly proven it could add to the smooth functioning of real economies.
By comparison, the ECB/EU announcement, on first examination, seems more bureaucratic than of substance. Yet the indication that the ECB might begin more substantial work on a digital euro in mid-2021 can also be seen as an institutional step to counterbalance (for example) China's moves towards a digital yuan.