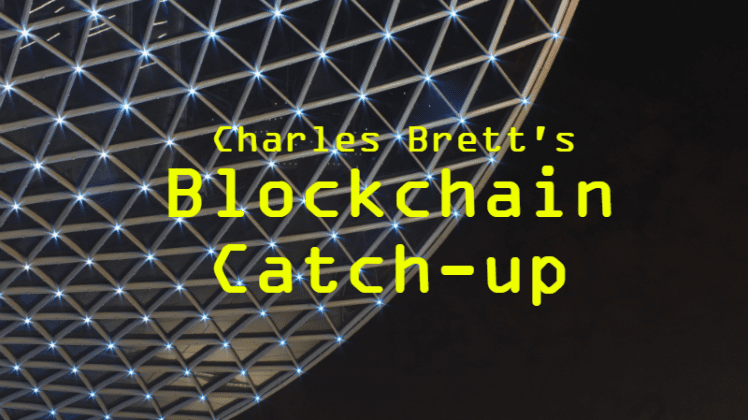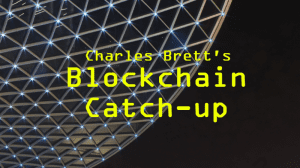 This is a Charles Brett's start-of-the-week Enterprise Times 'blockchain catch-up' for Week 45. Necessarily it is idiosyncratic and selective.
It is not intended to be comprehensive but does seek to highlight 'Quick Takes' on specific developments as well interesting pieces to read, a listing of some (not all) announcements/press releases and pointers to upcoming events.
Quick Takes – Charles Brett's Blockchain Catch-up Week 45
China's Digital Yuan, Sand Dollar, IMF
This video includes a summary of the context of global developments and why the Digital Yuan might come to be seen as a tipping point when considering the nature of money. It includes two case studies – China's DC/EP and the Bahamas Sand Dollar.
Afterwards, Tommaso Mancini-Griffoli spoke about CBDCs in cross border and considerations for the international monetary system. David Birch spoke about political and economic shifts and why CBDCs are different from any other form of digital money. Pindar Wong spoke about the M2M economy and why future-proofing is an important consideration for all CBDC experiments.
Quick Take: a video discussion of why CDBCs are becoming important – with evidence as to how and why China could jump into the lead.
Blockchain-enabled smart contracts – what are they, and what they mean for blockchain development
Cryptocurrencies and other blockchain applications are making headlines. Smart contracts can play a critical role in allowing blockchains to communicate and share information effectively – and because the contractual terms and conditions are written directly into the underlying blockchain code, thereby increasing the integrity over these terms and conditions.
Quick Take: this Forbes description tries to avoid becoming overly technical. It starts with a solid working definition of what a smart contract is. It then breaks smart contracts down into two general components – and examines each plus other critical factors. As a quick starter on a complex subject, this is a short but worthwhile summary.
7 pieces to read – Charles Brett's Blockchain Catch-up Week 45
Selected announcements/press releases – Charles Brett's Blockchain Catch-up Week 45
Selected upcoming events
Web Summit December 2-4th (tickets)
2020 Respada Digital Asset Summit (10th December 2020 – from 1900-2000 EST / 2400-0100 UTC)
Virtual International Payments Course: December 2nd, 4th & 8th, 2020 – key principles, concepts, practices and current developments
Paris Blockchain Week summit launches hybrid event on December 9th & 10th, 2020 (more info here)
Crypto Finance Conference Returns to St. Moritz in January 2021
Blockchance Europe 2021 (July 7th-9th, 2021).