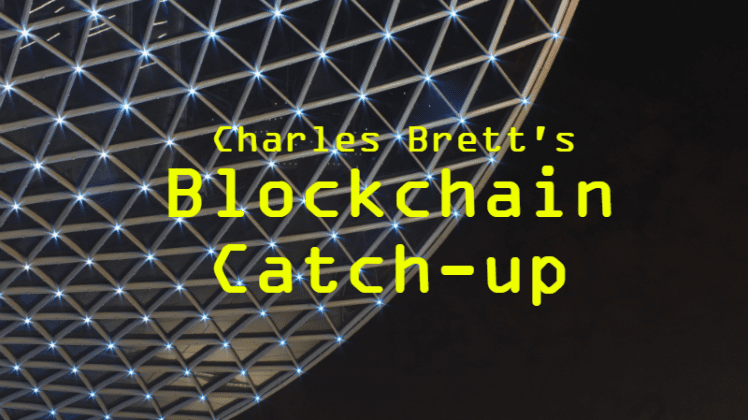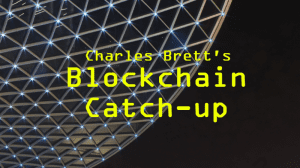 This is a Charles Brett's start-of-the-week Enterprise Times 'blockchain catch-up' for Week 2. Necessarily it is idiosyncratic and selective.
It is not intended to be comprehensive but does seek to highlight 'Quick Takes' on specific developments as well interesting pieces to read, a listing of some (not all) announcements/press releases and pointers to upcoming events.
Quick Takes – Charles Brett's Blockchain Catch-up Week 2
ECB digital euro consultation ends with record level of public feedback
The European Central Bank (ECB) has ended its request for input on the possibilities of a digital euro. Over 8,000 citizens, firms and industry associations submitted responses to the ECB's online questionnaire, which the ECB says is a record for its public consultations.  The ECB's next step is to analyse in detail the responses, which may take some time. However, an initial analysis of raw data shows that:
41% ranked privacy of payments highest among the requested features of a potential digital euro
17% related to security
10% addressed pan-European reach.
"The high number of responses to our survey shows the great interest of Europe's citizens and firms in shaping the vision of a digital euro," said Fabio Panetta, Member of the ECB's Executive Board and Chair of the task force on a digital euro. "The opinions of citizens, businesses and all stakeholders are of utmost importance for us as we assess which use cases a digital euro might best serve."
Quick Take: as the ECB says "A digital euro would be an electronic form of central bank money accessible to all citizens and firms – like banknotes, but in a digital form – to make their daily payments in a fast, easy and secure way. It would complement cash, not replace it. (Yet) a digital euro would combine the efficiency of a digital payment instrument with the safety of central bank money. The protection of privacy would be a key priority, so that the digital euro can help maintain trust in payments in the digital age."
For blockchain aficionados it is important not to assume that blockchain technology will play a part in any 'Digital Euro'. Indeed, finding out how much blockchain plays, or does not play, in the inputs to the ECB will be an output with considerable potential impact on blockchain futures – one way or the other.
Newsguard and The Tokenist
The Tokenist is a web site and newsletter which seeks to cover emerging trends and decreases the destructive barriers to entry in finance. It says its mission is: "to help people around the world better understand personal finance and the opaque world of investing. Like many of our readers, we've been forced to make financial decisions without fully understanding their future impact. We've made some good ones and we've also made some terrible ones."
In contrast, NewsGuard is a 'trust tool'. Designed by veteran journalist Steven Brill and with Gordon Crovitz (previously a publisher of the Wall Street Journal), they have created a 'credibility rating system' consisting of nine criteria. These range from abuse of sensationalist headlines to timely error corrections. The Newsguard objective, therefore, is to offer transparent criteria in order to gauge the trustworthiness of online media publications which combats poor journalistic practices in an age of prolific misinformation.
Quick Take: for a 'publication' operating in the (all too often) not so transparent world of fintech, blockchain and crypto, The Tokenist is to be commended for obtaining 'a perfect rating' (100/100) from NewsGuard. What is more interesting is that The Tokenist even realised that the field in which it operates involves understanding complexity, not least that related to advanced financial technology. Failing to communicate well could hinder adoption – which is why (presumably) The Tokenist sought the evaluation from Newsguard. When taken together the view of Enterprise Times is that each builds on the other – with hopefully the end result of improved and accurate fintech, blockchain and crypto comprehension.
7 pieces to read – Charles Brett's Blockchain Catch-up Week 2
Selected announcements/press releases – Charles Brett's Blockchain Catch-up Week 2
Selected upcoming events