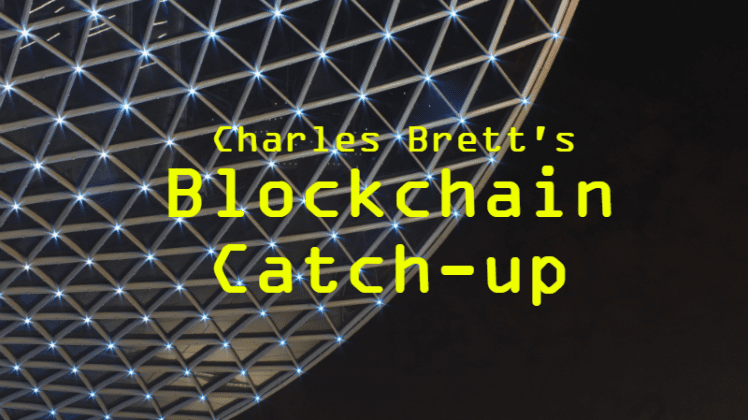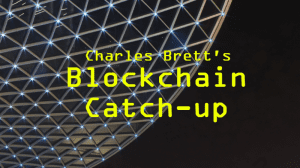 This is a Charles Brett's start-of-the-week Enterprise Times 'blockchain catch-up' for Week 40. Necessarily it is idiosyncratic and selective.
It is not intended to be comprehensive but does seek to highlight 'Quick Takes' on specific developments as well interesting pieces to read, a listing of some (not all) announcements/press releases and pointers to upcoming events.
Quick Takes – Charles Brett's Blockchain Catch-up Week 40
The World Economic Forum has released its Global Standards Mapping Initiative (GSMI), an initial attempt to assess the current state of blockchain. Based on input from over 30 technical standard-setting entities, 185 jurisdictions and nearly 400 industry groups, the reports are accessible to the public and intended to serve as a resource for the blockchain community to develop thoughtful frameworks and standards to propel the industry forward.
Quick Take: efforts to develop standards are good. Whether those standards 'take' is quite different. Nevertheless, enterprises interested in blockchain should – at the very least – read and understand what exists, and then determine what is missing.
AP and Everipedia to publish US election race calls on the blockchain
The Associated Press (AP), the news agency, will distribute election race calls to Everipedia which will publish these cryptographically on the blockchain through a new oracle product by Chainlink infrastructure. The Associated Press has 'counted' votes in US elections since 1848 – including national, state and local races in all 50 states along with key ballot measures. AP collects and verifies returns across the US. It is the AP which will declare winners in 7,000 contests.
Quick Take: In an era of notorious misinformation, the need for verifiable information has never been greater. The vision here is to bring verified real-world data and information to the public via a blockchain. Whether this will make a difference will likely depend on circumstances beyond the AP and Everipedia's control. But, to Enterprise Times, the initiative is a worthy one.
ECB public consultation on digital euro
Quick Take: The ECB is pushing ahead with considering a digital euro (qv last week's Blockchain Catch-up). As part of this, it has launched a public consultation (with a deadline date of 12th January 2021. This is an opportunity for businesses and or individuals to provide commentary. (To obtain the email for contributing, go here.)
To read – Charles Brett's Blockchain Catch-up Week 40
Selected announcements/press releases – Charles Brett's Blockchain Catch-up Week 40
Selected upcoming events