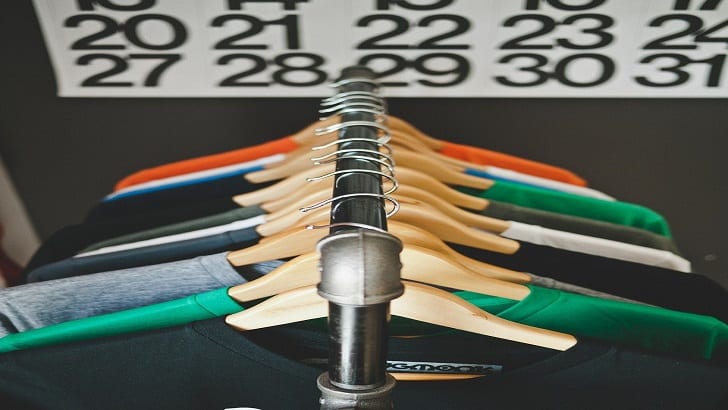 Retail and eCommerce highlights this week include: UK Digital ad spend fell by 5% in the first half of 2020 according to IAB UK data. The Chat Agency launches social media influencer marketing services. Enough is enough: A third of customers would ditch companies after just one poor experience, research shows. SAS research reveals UK customers losing patience with companies offering poor customer service. DWF Ventures has launched a new digital learning platform, called DWF Advantage.
UK digital ad spend dips 5% in 2020, despite online time surge
IAB UK's Digital Adspend data for H1 2020 shows that total digital advertising spend dipped by 5% in the first six months of the year, reflecting the impact that the COVID-19 pandemic had in Q2. The data, produced with PwC, shows that the digital advertising market is relatively stable given the wider economic context; UK GDP was down by 20.4% in Q2 2020 and the total UK ad market is predicted to decrease by 15.6% in 2020 compared to 2019, according to the Advertising Association/WARC Expenditure Report.
The IAB's update shows that the display market has grown slightly – up 0.3% to £2.84bn – a total year-on-year increase of £10m. Within this, video ad spend is up 5.7% to £1.35bn, reflecting the growth of digital streaming during lockdown.
Investment in search ads fell slightly by 3.7% in the first six months of 2020, with revenue down £143m to £3.7bn compared to H1 2019. Meanwhile, spend on mobile devices dipped by just 1%, with spend totalling £3.85bn, while spend on classifieds decreased by £235m to £485m, a decline of 33% year-on-year.
The overall fall in total digital ad spend is not reflected in time spent online, which has surged during the pandemic as people have increasingly turned to digital sources to stay informed, in touch and entertained. According to UKOM-endorsed data from Comscore, time spent online hit record levels in April, up 22% year-on-year. Across H1 2020, time spent online was up 13% vs 2019, yet digital ad spend fell by 5%.
The Chat Agency launches social media influencer marketing services
The Chat Agency has recently announced the launch of its Facebook Messenger chatbot and social media nano influencer marketing services, designed to help online sellers increase brand awareness, boost buying frequency and build brand loyalty.
The newly launched company was created to solve some important issues the founders had run into from their own experiences. "We noticed our listings were losing rank for competitive and valuable keywords. We knew we could solve the problem manually, but who has that kind of time when they have a valuable business to run? Wasn't there an easier way? As it turns out, there wasn't, so…we decided to create a better solution using proven practices," explains the company's senior spokesperson.
The Chat Agency's solution relies on intelligent Messenger chatbot marketing automation to drive customer engagement and sales. Facebook Messenger chatbots are becoming an invaluable resource leveraging full marketing automation for online sellers. They allow sellers to speak to customers more frequently and with more relevancy, which can improve conversions and purchase frequency. For example, Facebook chatbots are gaining ground as a successful way to reach customers with more than 2,000,000 active chatbots on Messenger to date. The brand points out that there are a staggering 20 billion messages sent between businesses and users every month on Facebook Messenger. With the number of Facebook users worldwide predicted to jump to 3.1 billion by 2021, effectively engaging this significant audience could be crucial to brand success.
SAS research reveals UK customers losing patience with companies offering poor customer service
A third of UK customers would ditch companies after just one poor experience, according to research conducted by SAS. Meanwhile, 90% of customers would abandon companies after just two-to-five poor examples of customer service, before moving to competing brands. The research shows, despite disruption caused by COVID-19, customers' patience with companies offering a poor customer experience is running thin.
Businesses looking to avoid this pitfall can no longer rely solely on price, according to respondents. The research found that, when deciding who they will spend their money with, customers are placing increasing importance on the experience and service provided by brands.
Almost three-fifths (59%) of respondents said they would pay more to buy and/or use products and services from businesses that provided them with a good customer experience during COVID-19.
This coincides with a drop in the importance of price. Before the pandemic three-fifths (61%) of customers put it in their top three factors for a good customer experience. Now, it is in just over half (54%) of customers' top three. A decrease of seven percent in a short period of time.
The challenge intensifies further for businesses as the research found that what customers consider to be a 'good' customer experience can encompass everything and anything from price to convenience.
DWF launches 'Netflix for learning'
DWF Ventures, the research and development business of DWF Connected Services, has launched a digital learning platform, called DWF Advantage. The platform is aimed at clients wanting to create new learning experiences for employees on any device, anywhere and at any time.
DWF Advantage is a subscription-based cloud learning solution comprising of proprietary and third party content. The application provides a learning experience that can be tailored and customised to meet specific business needs, and provide management information reporting and automated communications.
The simplified subscription model provides clients with the flexibility and adaptability to customise DWF Advantage to their specific business needs while keeping a simple and effective pricing structure. The flexible digital business model allows scalability and great value per user.