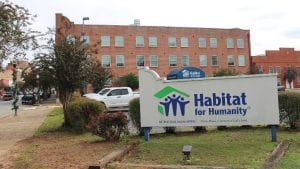 In a significant win for Unit4, Habitat for Humanity International (HHI) has selected Unit4 Enterprise Resource Planning (ERP) and Financial Planning & Analytics (FP&A). HHI will implement the nonprofit model for Cloud ERP that Unit4 has developed with the assistance of Americares, another recently announced win.
The press release did not reveal whether HHI entered into a competitive tender. However, the news will almost certainly be a blow to at least two ERP rivals. Habitat for Humanity Monterey Bay in California uses NetSuite's ERP solution, while Habitat for Humanity, New Orleans uses Sage Intacct.
Habitat for Humanity International
While the choice of system appears to vary across the different organisations, ERP vendors are supporting the charity in other ways. NetSuite, Sage and Infor have all worked on initiatives to help the charity in its mission. Founded in 1976, Habitat for Humanity works in more than 50 states across the US and 70 countries worldwide. It aims to make affordable housing more accessible, sustainable and energy-efficient.
Mike Carscaddon, Chief Financial Officer for Habitat for Humanity International, commented: "As a global nonprofit organization, we are compelled to be efficient stewards of the resources entrusted to us by our donors so that we are best able to serve more families through safe, decent and affordable housing. We look forward to working with Unit4 to design, build and implement an enterprise resource planning system that will best support Habitat's mission and our people."
Benefits of Unit4
As HHI has grown, it has introduced point solutions across the organisation. it now needs to consolidate these onto Unit4. The single solution will give the organisation a view across the whole organisation. Importantly, it will enable it to better measure KPIs and make decisions faster. The new solution will help the organisation better manage its finances, projects, procurement, reporting, forecasting and payroll. The solution will also give it greater visibility of its donation program.
Five key benefits of the Unit4 solution were highlighted.
The nonprofit implementation model will deliver a faster return on investment for the nonprofit. Preconfigured best practice processes will help the organisation if they choose to adopt them.
The Unit4 people-centric ERP provides both project and grant management combined with integrated people planning and financial reporting.
A sophisticated donor management solution optimizes funding allocation based on donor wishes and delivers their increasingly complex reporting requirements.
Cash flow in any organisation is crucial and in nonprofits, whose revenue stream can dry up quickly, is critical. The system includes forecasting tools for both cash and people resources to ensure the right decisions are made.
The solution helps to deliver compliance and accountability across the business. Donor and project costs are easier to keep under control with the greater visibility offered.
On the compliance side, it isn't clear whether the solution supports the reporting frameworks such as the Social reporting Standard (SRS).
Enterprise Times: What does this mean
This is a significant win for Unit4. It is one that NetSuite and Sage Intacct will have been disappointed to lose, if they had the opportunity. The announcement may also see Unit4 start to work with HHI on some of its projects. Though the press release does not mention this.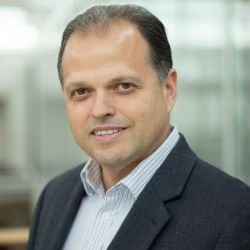 Mike Ettling, CEO of Unit4, commented: "We're focused on building a strong and lasting partnership with Habitat to modernize their business systems and achieve their goals for program impact.
"As a truly global service-centric organization, Habitat for Humanity has a clear vision and specific industry requirements that its systems partner must understand and support to deliver true value. Our ERP solution for nonprofits will help them increase visibility and control across projects, while supporting their people to be more productive."
As Unit4 looks to win and implement its new ERPx solution across nonprofits, it is off to a good start. Once HHI and Americares are implemented, they will provide excellent customer advocates that will help them expand their footprint. Not just in the US but internationally as well.