The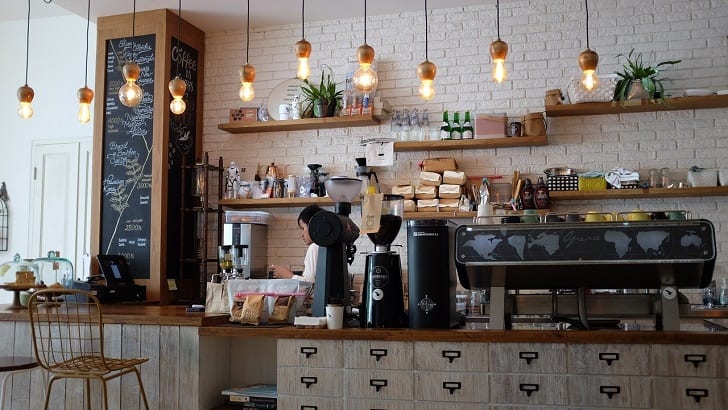 Research undertaken by Shopify indicates the average US small business owner spends $40,000 in their first year of business. In October, Shopify surveyed over 150 aspirational entrepreneurs in the US asking, "How much does it cost to start a business?" Shopify then surveyed 300 established eCommerce small business owners (with four employees or less). The company then compared their first-year cost breakdowns with the predictions made by aspirational entrepreneurs.
The survey found aspirational entrepreneurs underestimated how much money they need to start a business. Furthermore, high-earning businesses prioritised their investments very differently, spending less on marketing, and a lot more on their team. This compared to businesses that didn't turn a profit in their first year.
How much does it cost to start a business?
The aspirational entrepreneurs surveyed estimated it would cost $40,000 to start their business. According to Shopify's research, aspirational entrepreneurs expected to spend only $17,000 in their first year.
All budgets are based on future-looking forecasts and involve some level of uncertainty. However, the more inaccurate the budgets, the greater the risk to the business. In particular, under-budgeting can leave a business with too little cash or credit available to pay bills. This creates unexpected cuts or even forces the company to go out of business.
Indeed, 30% of US small businesses that fail cite a shortage of cash as the reason. Even in the pre-pandemic world, half of US small businesses had less than two weeks' worth of cash on hand. This made it impossible to cover basic costs during a prolonged downturn.
This can be mitigated with effective financial planning. Financial plans are a key building block for any business, and they include more than just expenditures.
Year 1 costs by expense category
Shopify asked business owners in the survey to review their first-year records and allocate spend to various business expenses.
In their first year, small businesses spent:
11% on operating costs
10.3% on marketing costs
9% on online costs
31.6% on product costs
8.7% on shipping costs
18.8% on team costs
10.5% on offline costs
Unsurprisingly, having employees dramatically increases team spend.
Business owners with zero employees spent $18,000.
Business owners with one to four employees spent $60,000.
Unexpected costs in the first year
Beyond fixed costs, business owners also noted common one-time costs that sprung up in their first year and warned of hidden expenses to look out for.
The most-cited unexpected costs of running a business were:
Shipping. 34% of businesses cited packaging costs, damaged or returned items, and general shipping fees. This was particularly painful for businesses with low shipping volumes in the early stages.
Legal. 23% of businesses cited one-time startup costs like insurance, licenses, and permits as unexpectedly costly. They were also surprised that they were charged to incorporate both state-wide and federally in the US.
Inventory and product. 21% of businesses said that costs associated with their inventory, such as product testing and receiving and returning defective products, as well as surplus inventory, could quickly rack up bills.
Taxes and accounting. In the qualitative component of our study, business owners repeatedly mentioned taxes and accounting as painfully cumbersome. They concluded it was worth hiring professional help for these areas.
Aspirational entrepreneurs overestimated online costs
Aspirational entrepreneurs expected online costs to be more expensive than business owners reported.
The aspirational entrepreneurs expected to spend 12% of their budget on online costs in their first year.
Business owners expected to spend 9% of their budget on online costs in their first year.
Beyond ineffective budgeting, entrepreneurs expect to spend more, eventually end up paying more than they have to. The rationale is simple. If entrepreneurs are going into business expecting to spend more on a service, what they're willing to pay for said service goes up accordingly.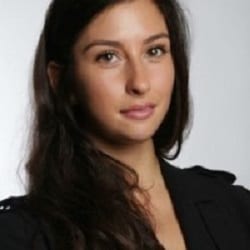 It's important that entrepreneurs do their research when choosing to hire designers or developers to avoid being overcharged. Alternatively, they can opt for an eCommerce provider that vets and curates experts for you.
The perceived cost and complexity of launching an online business continues to be a barrier to entry for aspirational entrepreneurs. But it's largely unfounded.
According to Roxanne Voidonicolas, Content Marketeer at Shopify, "It's part of our core ethos—or raison d'être. To enable precisely those entrepreneurs who don't have coding or design skills to build an online store. And to do so affordably."
Enterprise Times: What this means for business?
The Coronavirus pandemic has caused many people to rethink their lives. For some, this may mean starting their own business or working for themselves. Therefore, this report is a useful guide outlining the real costs of starting and sustaining a business in the US.
By taking things step-by-step and getting advice and support when you need it, entrepreneurs can make new ventures survive into the second year.
Financial planning is the key. Recurring expenses and fixed costs are only part of your financial plan. Hidden costs, one-time costs, and variable costs also need to be planned for in advance. What happens if an unexpected event, like COVID-19, throws off your projections? It's always a good idea to prepare contingency plans and set aside a cash reserve, just in case.