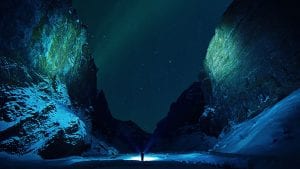 Crayon has announced its agreement to purchase Managed Services company Sensa. The deal will cost Crayon ISK 3.25bn (£18.93 million). The purchase price will be paid 2/3 in cash and 1/3 in shares in Crayon Group which closed at 110NOK yesterday. The deal is subject to approval by the Icelandic Competition Authority (ICA). If approved, the deal is expected to close in early 2021.
Torgrim Takle, CEO, Crayon Group, said: "This acquisition will support Crayon in expanding the value chain into managed services for multicloud environments and further accelerate Crayon's global service operations.
"Sensa has a long and robust track record with strong performance and outlook. In addition, their customer obsession made them the ideal company for us to acquire. We are excited for Sensa to join Crayon Group and the growth opportunities this will bring."
Who is Sensa?
Sensa is a managed services company based in Iceland. Established in 2002, it currently has 120 employees, all of which are expected to join Crayon. Its focus is on data centre operations, networking, hosting, collaboration and security. It provides a mix of professional and managed services to its clients. It is a Cisco Gold, Microsoft Gold and NetApp Platinum partner.
The company has its own data centre facilities on the Verne Global Campus, which uses geothermal energy. It attracts companies wanting clean power and with high computational workloads. Sensa already hosts petabytes of data in its data centres along with DR and business continuity solutions.
The company offers clients managed cloud and network services. Part of that gives customers access to very high speed interconnects such as Microsoft ExpressRoute and AWS Direct Connect. There is also a managed security service offering which supports endpoints and the data centre.
What does this acquisition give Crayon?
In an investor call announcing the deal, Takle said: "There are essentially three key takeaways from the deal. Firstly, we are very pleased with accomplishing a highly accretive acquisition of a leading managed cloud services player in Iceland, closing at 6.7 times fully year 2019 EBITDA, and around six times expected 2020 EDITBA.
"Secondly, Sensa's a highly robust company with strong financial performance and an outlook which makes it an attractive acquisition on a standalone basis.
"Thirdly, Sensa has unique capabilities to support and accelerate Crayons managed cloud services effort. Essentially supporting customers to manage their move to cloud environments. We estimate the annual gross profit potential from this business to be around NOK 400 million in three years."
The benefits for Crayon are, however, much deeper than that. Crayon is also a Microsoft Gold partner. Sensa adds Cisco and Netapp to the extensive number of partnerships Crayon already has including AWS. Having the AWS Direct Connect in the Sensa data centre provides another access point to the AWS network.
Sensa also brings more than 500 customers on its managed cloud service. This will give Crayon more opportunity to cross-sell services to both its existing customer base and to the Sensa customers.
Extending Crayon into managed cloud services
Crayon has been building out its managed services offerings for some time. This deal accelerates that substantially. It offers additional data centre capability which gives customers alternative locations for Disaster Recovery and Business Continuity. That high speed interconnect into both Microsoft and AWS is a plus here, especially for multi-cloud customers.
Two of the markets that Sensa has been targeting with its managed cloud service are healthcare and financial services. Both of these are big users of cloud services, and there is much potential in that space. Just as important is the focus on the public sector that Sensa has. In 2019, it accounted for around 20% of its gross profit. With public sector organisations around the world looking at cloud to improve service delivery and cut costs, Crayon will be looking to grow this and exploit Sensa's existing expertise.
However, managed cloud services are becoming a crowded space. This is where the cross-selling opportunities come in. The question is, how quickly can Crayon increase its revenue from the cloud? It is also not clear how much additional capacity Sensa has at the Verne Global Campus. How far can it grow with its existing footprint before it needs to acquire more space?
Enterprise Times: What does this mean
There is no question that this is a good deal by Crayon. The price might look high, but in a competitive marketplace, it makes sense. There is unquestionably overlap of some services, but there is also a great fit between the two companies. It should, therefore, be relatively easy for Crayon to reap the rewards from this deal.
Importantly, there is no reason to think that the ICA will look to block this deal. It adds value and should bring new business to Iceland. That means no threat to the country's tax base. It should also have no impact on any of Sensa's competitors.
The expectation from Crayon is that this deal will earn out inside three years. The reality is that it could well achieve that sooner given the accelerated push to the cloud that is being seen.