Salesforce has unveiled Einstein Automate – an end-to-end workflow automation solution that empowers people and businesses to be more productive. Einstein Automate delivers automation capabilities designed for every business function and industry. The platform enables anyone in a company to build workflows and integrate data across any system with clicks, not code.
Organisations are shifting to digital-first customer experiences and creating more data from more systems than ever before. They are transforming time-consuming, mundane tasks – from processing insurance quotes to verifying user account information. This transformation creates the need for a technology platform to drive productivity with intelligent, automated workflows and data integration. However, only 25 percent of IT leaders say their current technology maximises employee productivity. As a result, organisations are increasingly turning to new workflow automation technology to help employees become more productive and do their best work.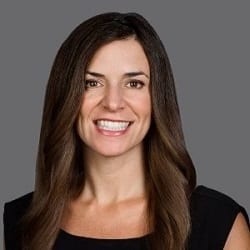 According to Sarah Franklin, EVP & GM of Platform, Trailhead and AppExchange at Salesforce: "In today's climate, every organisation faces a digital imperative. The need to automate complex processes and free up employee time to focus on customer success.
"With Einstein Automate, everyone can change the speed of work and be more productive through intelligent workflow automation."
Automate anything to be more productive
The new Flow Orchestrator is a low-code workflow development tool. The application allows users to compose workflows that automate complex, multi-user processes and approvals. Flow Orchestrator speeds-up processes with AI-generated next steps and recommendations. It prompts users throughout processes and quickly identifies bottlenecks causing delays. For example, the mortgage approval process, which is complex and requires extensive documentation and verification. This can be streamlined into an automated workflow that helps process applications seamlessly and without delays.
Marc Lallemand, CIO, at Engie Belgium says, "Our ultimate goal is to expedite the digital transformation of our customers. This is to support better managed energy efficiency and aid the global energy transition to carbon neutrality. We have dramatically cut down the time needed to go digital using Salesforce's pre-built resources and libraries of best practices. This allows for better customer experiences as we can easily automate tasks using industry-specific workflows."
Integrate everything faster with clicks, not code
The new MuleSoft Composer for Salesforce is an effective way to connect disparate apps and data to Salesforce. The solution develops a 360-degree view of the customer without developing any new code. Unlocking and connecting data across apps and systems is one of the biggest challenges businesses face. For example, Salesforce admins can quickly and easily connect their organisation's ERP and payments processing systems to Sales Cloud. This will automate the quote-to-cash process, streamlining sales operations and improving seller productivity.
Enterprise Times: What this means for business
In today's competitive marketplace, business needs the ability to rapidly turnaround digital projects and initiatives. MuleSoft's new The State of Business and IT Innovation report shows more than 80% of business users want easy access to data and IT capabilities. They need to be more productive, as digital projects increase.
MuleSoft Composer for Salesforce allows businesses to integrate data from multiple systems to Salesforce without the need to write any code. Salesforce Einstein Automate, an end-to-end workflow automation solution, together with the new MuleSoft Composer for Salesforce gives everyone in an organisation the ability to integrate data from multiple systems to Salesforce without writing any code. These should be seriously powerful tools for any enterprise embarking on a digital transformation journey.