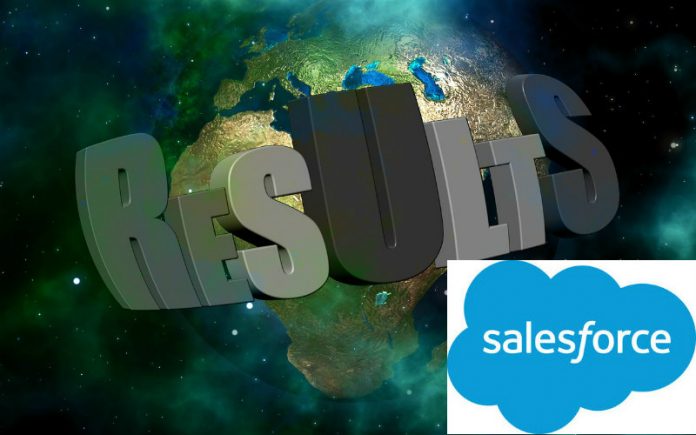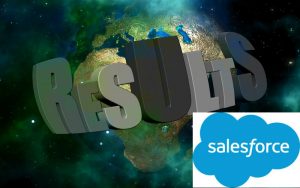 While the big announcement was its acquisition of Slack, Salesforce also issued yet another strong set of results for Q3 2020. Later today Marc Benioff, Chair and CEO will also lead a keynote for the first virtual Dreamforce to a worldwide audience, possibly the biggest ever. Salesforce issued several announcements ahead of the event which Enterprise Times will cover later.
The Salesforce results were yet again stunning. Despite the pandemic the company seems to go from strength to strength, Benioff commented: "We had another record quarter, and now we're raising our FY21 revenue guidance to $21.11 billion at the high end and initiating FY22 guidance of $25.5 billion. No other major enterprise software company is growing at this rate. We're rapidly moving to an all-digital world, where work happens wherever people are. Our results are being driven by the success of our customers and the relevance of our Customer 360 Platform in this new normal."
Key figures from the results also included:
Third Quarter Revenue of $5.42 Billion, up 20% Year-Over-Year, 19% in Constant Currency
Current Remaining Performance Obligation of Approximately $15.3 Billion, up 20% Year-Over-Year, 19% in Constant Currency
Third Quarter GAAP Operating Margin of 4.1% and Non-GAAP Operating Margin of 19.8%
Total cash, cash equivalents and marketable securities ended the third quarter at $9.49 billion.
Salesforce says goodbye to Hawkins
Salesforce also announced that Mark Hawkins, Salesforce President and CFO will retire at the end of January 2021.  Amy Weaver, Salesforce's current President and Chief Legal Officer, will become President and CFO on February 1st and will be assisted through October 2021 by Hawkins as part of the transition planning. Benioff commented: "Mark has been an incredible leader, helping to guide our unprecedented growth over the past six years. While we are happy for Mark as he charts his next chapter, we are fortunate to have another great leader and seasoned operator to turn to in Amy as our next CFO. Mark and Amy have been incredibly effective partners in the operations of the company, and with Mark staying on as an advisor for an extended period we expect to have a very smooth transition."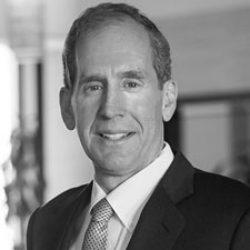 Hawkins himself commenting in the analyst call in response said: "I made a decision to retire as an Operating Officer and from Salesforce. I'm amazingly humbled, grateful, and proud of having the opportunity to be 40-years in technology. I'm excited to begin my next journey, spending time with my family; doing some voluntary and doing some incremental board work. But first, of course, there is a really important matter of Q4 and then also really strongly supporting this transition.
"But I just want to say that I am excited about the future for Salesforce and I'm excited also about the next leg of the journey for myself. I really deeply believe we are in a great position of strength and we are getting stronger as a company with so many indicators to evidence that." – Source (Seekingalpha.com)
Another successful quarter
It was a quarter that completed with Cyber Week. During the few days from Black Friday to Cyber Monday Salesforce processed more than 31 million orders, a 62% increase from last year. Benioff also called several customers from the quarter, including Prudential, Accenture, NBC Universal, Telefonica, Zoom, and American Family Insurance (Source Seekingalpha.com). 43 States in the US are also now working with Salesforce to help with their response to COVID.
Benioff also, bullishly commented: "We have even helped or fully eradicate COVID in some places in the world, including great State of Victoria in Australia, where they had a terrible situation and used Work.com, and they have now announced that they've eradicated the virus, and I wish that we could work more closely with more governments, more deeply to do exactly the same thing, because the combination of mask-wearing and social distancing and religious contact tracing well, boom, you can eradicate the virus."
Benioffs comments were probably based on leading epidemiologist Tony Blakely who said there was a "90 per cent plus probability" the virus was gone from Victoria. He told 3AW "I don't think there's any virus out there circulating in Victoria and we're heading for eradication."
This may be a bit premature. Elimination is not the same as eradication. Victoria would now need to build a virus-proof fence around the state, which may be impossible. That said, there is little doubt that Salesforce and its partners have helped deliver the technology to support the efforts to eliminate the virus in many locations around the world.
More details
While the analyst call focused on the Slack acquisition, Salesforce did break down the figures in its presentation. There was growth across the different clouds:
Sales Cloud $1.3 billion, up 12% year over year
Service Cloud $1.4 billion, up 21% year over year
Platform & Other $1.6 billion, up 24% year over year
Marketing & Commerce cloud $0.8 billion up 25% year over year
It was notable that Service Cloud outperformed Sales cloud, providing significantly larger revenues for Salesforce for the first time. This validates the focus that Salesforce has made on Service Cloud with the announcement earlier this year of Salesforce Field Service. Growth was only slightly down compared to pre-pandemic levels. Only the platform growth shrank significantly, though this could be related to the Tableau acquisition.
Regional growth was also solid. Europe is still growing fasters and returned $1.149 billion in revenue, up 31% year over year. APAC revenues were up 23% to $512 million. The Americas saw an increase of 17% year over year to $3.758 billion, still impressive growth.
Enterprise Times: What does this mean
This is another set of strong results from Salesforce. Salesforce appears as though it is firing on all cylinders. It previous two major acquisitions, Tableau and Mulesoft, have integrated seamlessly into the Salesforce family. Can Slack do the same? It will take some time. It is a huge bet by Salesforce and one that will take some time to recoup.
What isn't clear yet is how it will recover the $27.7 billion it spent. Interest rates on the $10 billion loan should be low. They will not be zero and the total cost of the acquisition will climb as the merger unfolds. By Dreamforce next year hindsight should say whether it was a third successive successful major acquisition by Benioff.
Meanwhile, the Salesforce engine will continue to forge ahead, growing cloud revenues faster than anyone else and breaking new records.