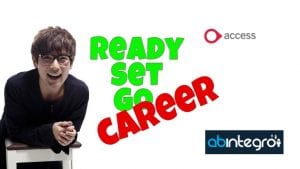 The Access Group is to acquire Abintegro Limited. Headquartered in London, Abintegro provides customers with an easy to use career solution that helps improve the prospects of employees, students, customers, and communities. It provides tools to both corporate customers to help employee career management and organisations that help others with their careers. Abintegro has 500,000 users across 195 countries and has issued licenses to over 2,000,000 people. It serves more than 250 organisations, mainly based in the UK, Australia and New Zealand. Terms of the deal were not disclosed.
Dean Forbes, president, Access People commented: "The addition of Abintegro into the Access Group's HCM portfolio not only continues our strategy for enabling organisations to power success through people, but also offers us the potential to offer individuals everywhere the freedom to design their career development for tomorrow's opportunities in the workplace. We welcome Tony, David and the Abintegro team into the Access Group."
Enterprise Times also asked Forbes some questions about the deal. First, whether Abintegro will remain as an independent business unit?
Forbes answered: "The Abintegro product will be a strategic go-forward product in the Access People Division and treated as a line of business. We will use the weight of our marketing, sales, implementation and support to boost the Abintegro business so it will not be an entirely independent business unit."
Who are  Abintegro
Abintegro will bring several customers within reach of The Access Group to cross-sell to. It will especially expand the opportunities in Australia, New Zealand and Asia. Founded 12 years ago by brothers Tony and David Heard, the company now has 40 employees. Its customers include Allen & Overy, Brent Council, Lloyds Register, the NHS, Massey University, The Open University, University of Exeter, and University of Melbourne. Impressively more than half of the universities in UK, Australia and New Zealand use the platform. It was forecast to have more than £5 million in ARR for the full year 2021. It will be interesting to see whether it can grow this leveraging the wider Access People sales team. While terms were not discussed a recent interview with Anthony Platt, a partner at Cavendish would indicate that the deal price might have been around 6x revenues, £30 million, depending upon the Abintegro metrics.
Tony Heard CEO, Abintegro sees benefits to Abintegro. He commented: "Joining Access gives Abintegro access to a whole new level of product investment, development expertise and opportunity. Our business philosophies are remarkably similar, with long-term relationships being paramount. Our customers will have the opportunity to explore a wider and deeper range of digital learning content and other technology solutions all from a single provider. My team and I are excited to be joining Access People."
Adding Abintegro to Access
After the acquisition completes, Heard will continue to lead the Abintegro line of business within the Access People Division. Abintegro will become part of the Access Workspace platform, where users can access a wide range of HCM applications that are part of the Access People portfolio. These include CoreHR, Unicorn Training and MicroLearn as well as recent acquisitions such as Attaché and Unleashed.
It means that Access people now has one of the widest range of HCM functionality available including HR and absence management, Payroll, Workforce Management and Compliance, Recruitment, Talent, Learning, People Analytics, Health & Safety, Risk Management and Reporting as well as career development now.
ET asked Forbes what the specific plans for integrations to other Access People solutions are?
"As part of Access Workspace, Abintegro will be made available as a career portal for ANY Access Workspace user (subject to licensing). Beyond this, we will feed the Abintegro career portal with more learning content from the existing Access content library. We will look to integrate Abintegro Interview 360 into the job portals for recruitment (both agency and corporate) and career-building capability within corporate talent applications in HCM."
Are there any existing integrations in place?
"No – however, we have 60 joint customers and Abintegro already uses learning content from MicroLearn which is an Access company. As soon as Abintegro is on Workspace, those joint customers will benefit from a unified workspace platform containing Abintegro and their existing Access Products."
No time scale was given for the appearance of Abintegro on the workspace though.
Enterprise Times: What does this mean
Forbes is building out a formidable collection of HCM centric applications. This is helping to power the wider Access Groups revenue growth of 47% per annum. The Access Group had pro forma revenues of £315 million and pro forma adjusted EBITDA of £109 million for its fiscal year ended June 30, 2020.
Expect more growth in 2021 as the company continues to expand adding synergistic acquisitions to the portfolio. Once the solutions are available in a single workspace it will have a compelling suite for HR teams. Where will it go next? It will be interesting to see what value the integrations deliver that Forbes plans for Abintegro.