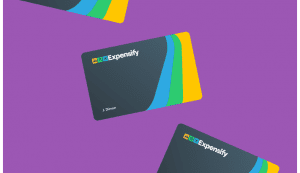 Expensify has announced that October was its highest revenue month and that it has now surpassed $100 million in ARR. It also has more than 10 million users. The company has maintained profitability through most of its history. The news comes after the industry leader SAP Concur saw revenues drop since COVID in SAPs latest set of results.
Ryan Schaffer, Director of Strategy at Expensify commented: "We have a relatively small staff of 130 employees, so hitting a milestone like $100 million ARR and doing it profitably is pretty exciting for us. We pride ourselves on efficiency, and with over $750,000 in revenue per employee, we're now in line with some of the best companies in the world.
"We've eschewed the 'growth at all costs' mentality of Silicon Valley, removing the 'at all costs' part to remain focused on a consistent, sustainable, high-growth trajectory."
Expensify has grown carefully, taking only $20 million in funding it claims.  That figure does not take into account the $11 million debt financing it received from CIBC (Source Crunchbase). Crunchbase also says that it received:
$17 million in a Series C funding round in 2015 led by Openview
$3.5 million in a funding round led by PJC in 2014
$5.7 million funding round led by Redpoint in 2010
$1 million seed funding round in 2009.
A total of $27.2 in funding, still quite low even if it above $20 million. Investors are happy with a company that has generated $10 in lifetime revenue for every dollar invested. The company's EBITDA margin is also north of 25%.
A look back
Led by co-founder David Barrett the company has earned more than $215 million in lifetime revenue. Its price point makes it popular with businesses of all sizes.  It also has a wide range of application integrations that help deliver value. These include QuickBooks, NetSuite, Xero, Sage intact, FinancialForce, Oracle, Bill.com, TSheets.
With only 130 employees worldwide, the company is the poster child for fast growth SaaS companies. It also claims to be the tech most efficient tech company in the world and generates more revenue per employees than Intuit, PayPal, and Microsoft. That metric is also increasing, it grew headcount by 9% since 2018, but has increased revenues by 283%
Over the last year, it has continued to develop and extend its product suite. It added a corporate card, travel booking, invoicing, and bill pay to its expenses solution.
Early this year it also launched Expensify.org, a non-profit which aims to tackle some social injustices such as poverty, racism and climate change. Since the pandemic struck the organisation has focused its efforts on providing emergency support for families in the SNAP food program. Expensify was an idea originally born out of Barretts attempt to feed the homeless on the streets of San Francisco with gift cards and technology.
Enterprise Times: What does this mean
People still need to process expenses. More importantly, it seems that companies are still looking to automate the process as traditional paper-based methods are even more cumbersome under COVID restrictions. While the volume of expenses may be down in some countries, especially travel, as experienced by Concur, the market is not finished. What will be interesting is to see what expenses companies develop in response to the changing working methods of COVID.
For some travel, costs may, in fact, rise post-COVID. With working from home, there is no commute, which could not be expensed. In the future, teams meetings may not be held in the office, and people could expense them. This could see an increase in the number of users using solutions such as Expensify. Despite the fall in some expense types, the use of a simple but complete solution as Expensify could help with automating the reimbursement process.